Sun, Feb 03, 2019 at 9:40AM
---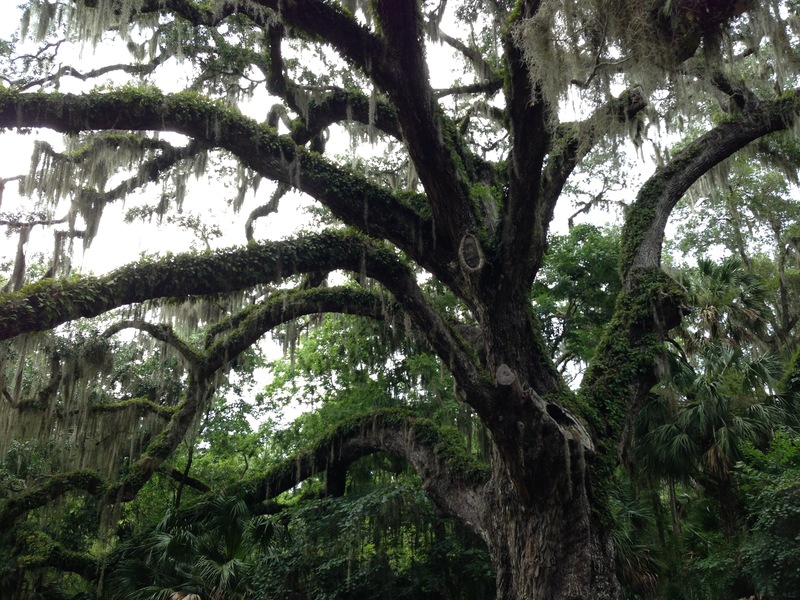 You may know Ormond Beach as a great place to visit, but did you know that this area has been a huge draw for people from across the country for years? Early car races that eventually led to the formation of NASCAR have lent Ormond Beach the distinction of "The Birthplace of Speed."
In addition, many recognizable figures in American history frequented this area. Some even called it home for years. Read on to learn more about the fascinating beginnings of this dynamic community.
John D. Rockefeller
Perhaps the most famous resident of Ormond Beach, Rockefeller was known to locals as simply "Neighbor John." He could often be seen walking the streets with a handful of dimes, which he would distribute to children he met along the way.
Having made his fortune in oil, and then advancing in age, Rockefeller was looking for a winter residence with a pleasant climate that would be good for his health. He settled on Ormond Beach, and in 1918 took over ownership of The Casements. That structure still stands today and is on the National Registry of Historic Places.
While in Ormond Beach, Rockefeller played host to many friends, some of whom were household names in their own right. You can read more about them here.
Henry Flagler
A co-founder of Standard Oil (with Rockefeller), Flagler is perhaps best known for opening the Atlantic Coast of the Sunshine State to tourists and residents through the expansion of his Florida East Coast Railway. The route eventually led all the way to Key West. Flagler has also been giving the distinction as the "father" of both Miami and Palm Beach.
Flagler eventually settled in Saint Augustine, where he built the Ponce de Leon Hotel. The building now houses Flagler College. Though he died in Palm Beach, Flagler is entombed in Saint Augustine. Today, his name appears in many other areas around Florida (including Flagler County here in Central Florida), and elsewhere across the country, such as the town of Flagler, Colorado.
Henry Ford and Harvey Firestone
Henry Ford made his fortune as the leader of Ford Motor Company. Another friend of John D. Rockefeller, Ford became very interested in the beach races on Ormond Beach in the early 1900s. Though he had a home in Fort Myers, Ford would often make the trek up to Ormond Beach and stay with Rockefeller at his Ormond Beach residence.
Ford and fellow Fort Myers resident Thomas Edison worked with Harvey Firestone to develop ideas for what would eventually become the Firestone Tire and Rubber Company. During his later years, Firestone lived in Miami Beach, where he died in 1938. Along with Ford, he was a frequent visitor to The Casements.
Will Rogers
A comedian and vaudeville performer, Rogers was the highest-paid film Hollywood film star throughout the early 1930s. Though not as frequently as Ford and Firestone, Rogers was known to visit Ormond Beach on occasion, to chat with his good friend John D. Rockefeller and discuss ideas for progress and prosperity. Rogers died in a plane crash in 1935.
You and Your Loved Ones
While the Ormond Beach area is steeped in history, the sights of city leaders are continually set on a prosperous future. That's partly why more people decide to call this area home for all or part of the year. Plus, thriving neighborhoods full of like-minded people who share your same interests make this locale unlike any other area in the country and even the world.
Now's the time to discover what countless Halifax Plantation residents already know. For nearly 30 years, we've helped people craft their ideal forever home in this quiet community. Contact us today to learn more about how you can fashion a high-quality custom home you and your loved ones will cherish for decades.
____________________________________________________________________________
Content Sources
(all titles accessed through the Ormond Beach Regional Library)
Watts, David. Florida: then and now / people and places. Pavilion Publishing (London, England), 2013.


Howell, Ronald L. Ormond Beach historic places: a guide to walk, bike and drive our history. Halifax Country Publisher (Ormond Beach, FL), 2007.


Ormond Beach Historical Trust. Ormond Beach. Arcadia Publishing (Charleston, SC), 1999.
Strickland, Alice. Ormond-on-the-Halifax: a centennial history of Ormond Beach, Florida. self-published, 1980.