Mon, Sep 10, 2018 at 9:00AM
---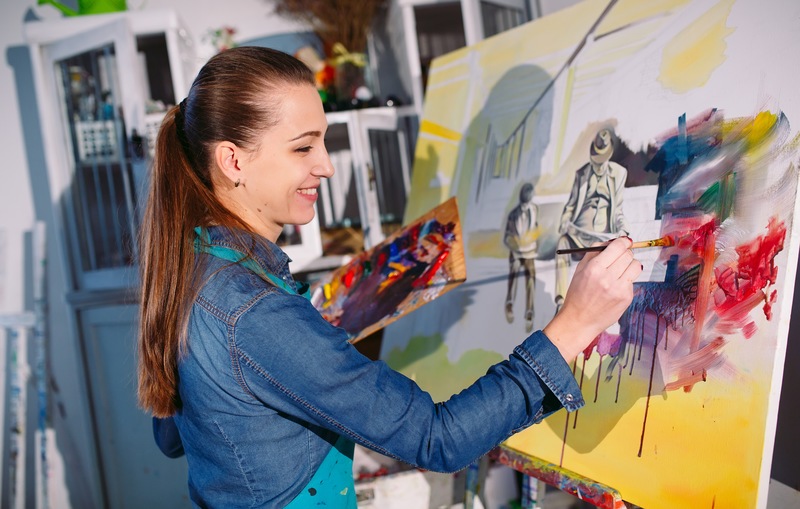 Ormond Beach is known for its natural beauty, top-notch shopping and dining, nearby attractions, and more. But did you know that there's also a bustling art scene in town? People from across the nation come to Ormond Beach to witness and/or participate in local art.
In addition, the region has gained national attention from art critics. Read on to discover how you can view and even create unique and interesting art in and around Ormond Beach.
Arts on Granada
At any given time, this co-operative gallery on Granada Boulevard (State Road 40) features artwork from nearly 30 artists. Both a workshop and exhibition space, some artists sell their creations on site. That includes everything from framed art and photography, to screen printing, greeting cards, and more.
The gallery includes new artists about every six weeks. That makes it easy for locals and visitors to appreciate fresh imagery on a frequent basis. In addition, this attraction is located in the heart of downtown. This makes it easy to enjoy art and then visit local shops and restaurants to fully experience the city's charm.
Ormond Beach Memorial Art Museum and Gardens
This attraction stands by the "art for all" concept, presenting imagery and design in an inclusive and non-judgmental manner. Children and youth are encouraged to get involved, and there are arts events for kids during the summer months.
Throughout the year, the museum offers art classes for anyone interested, regardless of artistic ability. Garden talks and children's programs are also frequently scheduled.
In addition, the facility features a pristine and relaxing outdoor garden with water features. Here, two sculptures honor veterans from the Korean and Vietnam Wars. A bronze plaque on site recognizes those Ormond Beach residents who served in World War Two.
Ormond Beach Performing Arts Center
This indoor facility features stadium-style seating (capacity 600). Many activities are scheduled throughout the year, including stage plays, musical concerts, cheerleading/dance presentations, educational seminars, and more.
In addition, classes for both children and adults are frequently hosted at the on-site educational complex. What many describe as a "hidden gem" in Ormond Beach, this center was created and maintained to celebrate all arts: visual, presentation, musical, and otherwise.
In fact, there are many opportunities to create and experience art every day in and around Ormond Beach. For example, the Art League of Daytona Beach is a group of more than 400 local artists and supporters focused on promoting arts and culture in Volusia County. The group features workshops and events throughout the year.
In addition, Ormond Beach hosts many arts festivals and community events, including Ocean Air Art Prize, Granada Grand Festival of the Arts, and more. The city also frequently features craft shows, cultural heritage programs, and other community events.
Everyday Art
Plus, just driving or strolling through town, you'll witness a wealth of local art and interesting items. From creative mailboxes to salvaged material turned into art, and everything in between, this area is a haven for art lovers with diverse tastes.
The community-minded focus is actually one of the main selling points for people who move to Ormond Beach from across the state and country. People often comment on the small-town feel with convenient access to big-city amenities.
For more than 25 years, we've helped countless homeowners craft a unique and comfortable custom home in Ormond Beach. These personalized houses give you all the things you've always dreamed of in a residence, and nothing you don't want or need. Contact us today to learn more about how to build a custom home for you and your family, and how you can become the newest resident of this vibrant and thriving locale.