Fri, Jan 04, 2019 at 3:53PM
---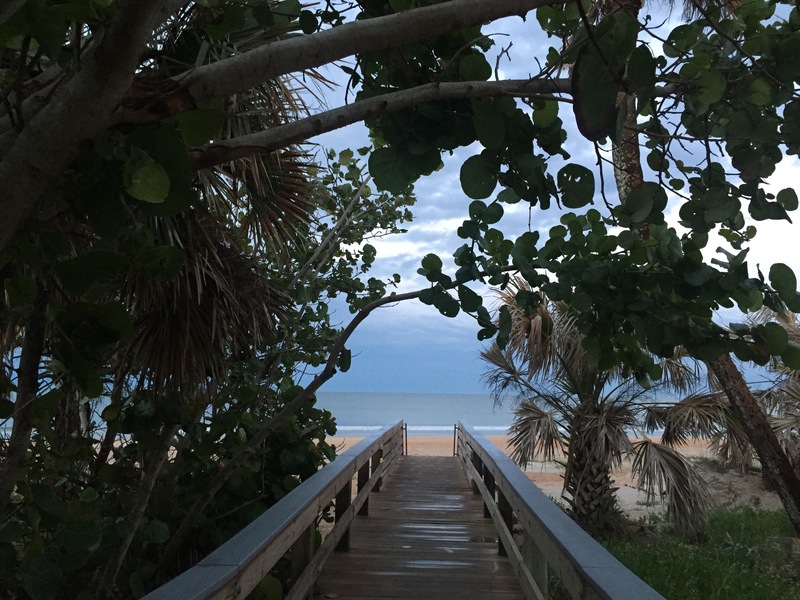 Some people will try to tell you that Ormond Beach is a relatively new or "manufactured" community. Nothing could be further from the truth. In fact, people have been calling this area home for centuries. From the early Timucuan Indians to Ormond's most famous resident, John D. Rockefeller, countless visitors have been and still are amazed by the quaint and friendly atmosphere of Ormond Beach.
That's partly why more people who visit this area decide to come back to live for all or part of the year. Offering small town charm with big city amenities, Ormond Beach has quickly become a family-favorite destination. In addition, this area has a rich and interesting history. Read on to learn more about some of the most famous Ormond Beach hot spots.
Ormond Burial Mound
Driving through Ormond Beach (just past the library and City Hall on Beach Street) lies the Ormond Burial Mound. It's easy to miss this spot, which is often mistaken for a grassy hill or practice putting green. Instead, historians say this site dates back to 800 A.D.
Known as one of the most intact and special Native American burial mounds in the Sunshine State, a community effort in the 1980s led to this area becoming a site of statewide historical significance. Experts believe the remains of more than 100 Native Americans remain inside the mound. This estimate was made, in part, through x-ray assessment.
Today, the site lies peacefully and majestically on the corner of Beach Street and Mound Avenue. There is a small bench where visitors can reflect on the importance of the area, as well as an informative historical marker. Parking is available at Ames Park, which is directly across the street from the mound.
Ormond Tomb Park
Often overlooked, this park lies just off the Ormond Scenic Loop and Trail, which is officially known as Old Dixie Highway. In the early 1800s, this area was part of a 2,000-acre cotton and indigo plantation called Damietta. Donated to the park service in 1945, the now 13-acre site is the final resting place of James Ormond II. He's the son of Captain James Ormond I, who is widely recognized as the founder of Ormond Beach.
Along with the somber grave marker, many public amenities are available at this site, including a playground, covered pavilion, outdoor picnic tables, restrooms, and more. There's also a small nature path where you can take a leisurely hike.
Living History
In addition, Ormond Beach is home to many other lively attractions. That includes The Casements, Ormond Memorial Art Museum, the Ormond Beach Environmental Discovery Center, Tomoka State Park and Norocco Historic Site, and more.
Just up the road from Ormond Tomb Park is Bulow Creek State Park, where you can see the world-famous Fairchild Oak. Minutes away is an entrance to Halifax Plantation. So, residents here enjoy close proximity to precious areas full of nature and history. That's just one of the many things that make this community such a dynamic and thriving place to live.
In fact, for nearly three decades, we've assisted countless homeowners with their dreams of custom home ownership. Browse our website to learn more about this exceptional community. Then, contact us today to take the first step toward an outstanding custom home of your own.