Fri, Jun 19, 2020 at 3:14PM
---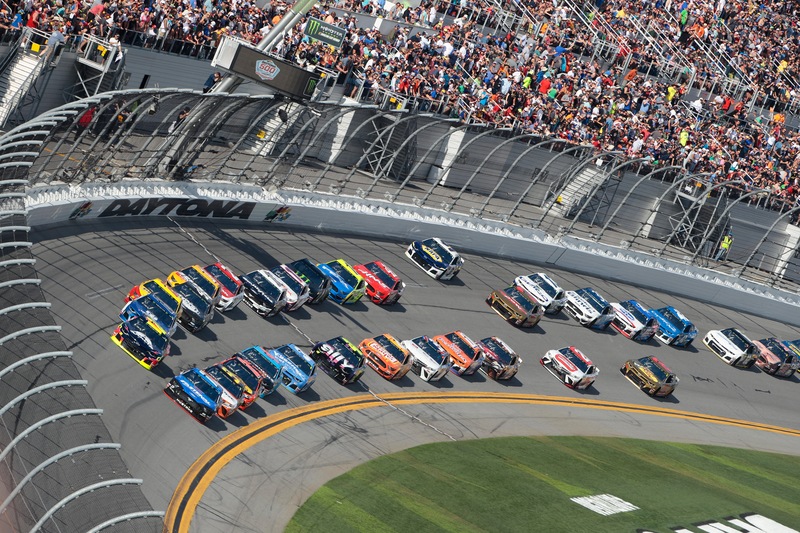 For decades now, Ormond Beach has been a favorite destination for people from all walks of life, and from all across the world. A quaint beachside community, here's where you'll find unique shops and restaurants that you simply won't see anywhere else. At the same time, Ormond Beach is a modern city that's kept to true to its family-friendly roots.
Among the most famous residents of the area is oil magnate John D. Rockefeller, who made Ormond Beach his summer home. Before that, tourists and locals alike were flocking to the beach to watch and take part in what's now become an international sensation. Read on to learn more about racing history in and near Ormond Beach.
Birthplace of Speed Park
Accessing the beach from Granada Boulevard (U.S. 40) in Ormond Beach, you'll see a replica of the Ormond Garage. Back in 1903, race car drivers from across the United States visited this area to push their vehicles to the limit on the hard-packed sand. Eventually, speed tournaments were held to see who had the fastest car. That's where the name "birthplace of speed" is coined.
Today, along with the garage, beach visitors can visit the Birthplace of Speed Park, which pays tribute to these early test runs. Even though nearby Daytona Beach is now known as the home of NASCAR, history will remember that it was Ormond Beach that paved the way for this to occur.
Streamline Hotel
In fact, in 1947, NASCAR founder Bill France met with fellow racing enthusiasts and promoters on the rooftop bar of the Streamline Hotel in Daytona Beach. The hotel was opened just six years earlier. A major restoration took place in 2017.
A throw-back to the art-deco period, the hotel was the first fireproof building in the area, and also the site of the first known bomb shelter. Now, the hotel stands just six miles from the Daytona International Speedway where many world-renowned races are now held, including the famous Daytona 500.
NASCAR Beginnings
Of course, despite the official final meetings being held at the Streamline Hotel, the fact remains that without Ormond Beach and those initial races, the sport would be entirely different today, and may not even exist. In fact, many race fans and visitors specifically choose to stay in Ormond Beach when they frequent the area. Some say it's because of the laid-back feel and family-friendly vibe that this region reflects.
Every Day Enjoyment
Along with this notable distinction, today Ormond Beach offers fun and relaxation for people of all ages. Other popular attractions include Andy Romano Beachfront Park (and the beach itself), the Ormond Scenic Loop and Trail, John D. Rockefeller's original summer home The Casements, several state and public parks, and much more.
In addition, this quiet community is close to major attractions and amenities. Here's where you can truly get the best of all worlds, as you enjoy modern-day access while still living among the peace and quiet of Central Florida nature. That's partly why more people who visit Ormond Beach choose to live in Halifax Plantation for all or part of the year. Now, you can join their ranks. Contact us today to discover how simple, straight-forward, and affordable it is to build a high-quality custom home that features everything you've always wanted and needed in a residence.