Thu, Jul 05, 2018 at 11:45AM
---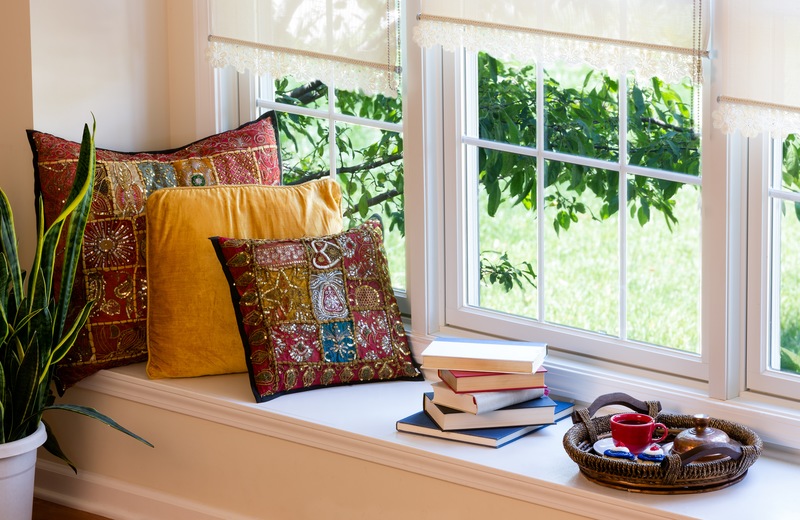 There's a saying that "home is where the heart is." That's why it's imperative to make your property a safe and relaxing haven for you and your loved ones. While there is a myriad of ways by which to accomplish that goal, a 'throwback' trend has become increasingly popular with new homeowners.
A common sight in many Victorian-era homes, window seats are making a comeback. That's due in no small part to the classic elegance they add to any home décor. In Central Florida, the benefits of this feature are almost limitless.
In this article, you'll learn the versatile uses for window seats, and how including them in your custom home can make a lasting and exciting impact.
Entertainment Hub
Daily afternoon thunderstorms are a reality of life in Central Florida. Make the most of your indoor time by turning your window seat into a secluded oasis. While many people choose to quietly read (or simply rest) while listening to the calming sounds of falling rain, there are options to unwind in other ways.
For instance, when electrical outlets are placed under window seats, it's easy to enjoy ebooks, tablets, smartphones, and laptop computers. Add a small shelf (or purchase a free-standing one) for an instant workspace.
Closeness to Nature
Keep in mind that window seats don't have to be inside. Marry your home's interior with outdoor elements by incorporating this space into Florida rooms or screened-in patios.
Central Florida is teeming with interesting and aesthetic wildlife and vegetation. Window seats allow you to embrace the wonder of the great outdoors from the comfort of your home.
In addition, incorporating extra windows into your custom home design allows for more natural light to shine through. Psychologists say light has the power to improve mood, along with both mental and physical health.
Plus, kids can feel connected to and involved with nature even during meal time or when it's time to study. In this way, window seats can contribute to a child's learning and interest.
Storage Central
A common concern for many homeowners is securing adequate storage. You need an organized option to tuck away seasonal decorations (and other items not immediately required) without compromising the style and appearance of your custom home.
Window seats allow for underneath storage. Additionally, strategically-placed shelving on the sides of this space can be used for a variety of purposes. That includes displaying books and trinkets, small potted plants, and other ideas.
Complement Interior Design
Many homeowners choose to incorporate additional moveable seating alongside window seats (wing-tip chairs, recliners, couches). This creates a comforting and welcoming ambiance.
Window seats also lend well to a visiting area. When guests drop by, guide them to this novel space ideal for intimate conversations. Accommodating overnight guests is simple with a window seat motif. Just add pillows and bedding for an instant sleeping arrangement. To that end, this space makes the ideal spot for an afternoon nap.
Another idea is to place a dining table nearby. Re-capture the attention of kids and give them the space they crave while still maintaining family closeness at mealtime. The space also makes a great study hideaway for students.
Cater to Your Needs
These are just a few of the many uses for window seats. As with other elements of your custom home, you'll have fun coming up with innovative new ideas and functions for this space. In fact, freedom and flexibility are why more homeowners are choosing custom homes than existing structures.
For more than 25 years, we've delighted countless Central Florida residents by crafting unique and exciting homes that match their diverse interests and desires. Contact us today to discover how easy and affordable it is to live the luxurious life of which you've always dreamed.