Wed, Sep 05, 2018 at 9:05AM
---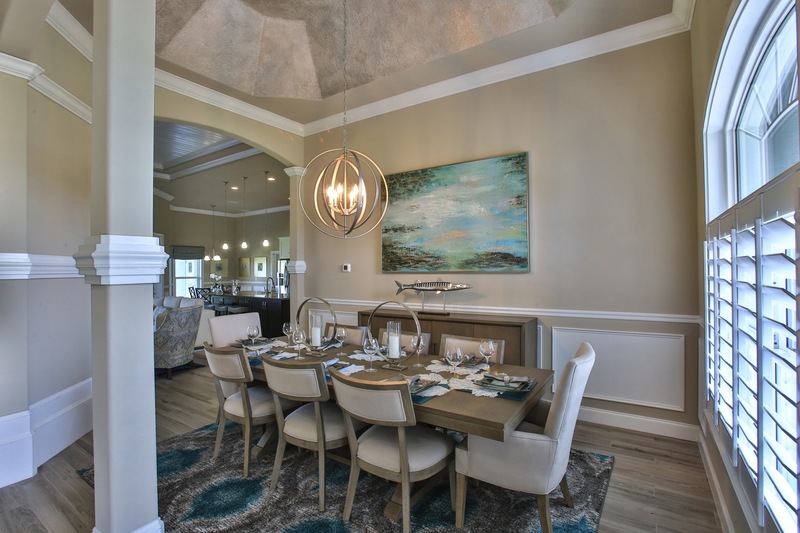 The choice to build a new custom home is an empowering experience for many people. This option allows you full control over all aspects of your future residence. That includes floor plan, interior design elements, landscaping, and more. Right down to details (such as flooring, cabinets, and hardware), having your say guarantees a home of which you can be proud.
Still, there are times when the many options available to you can seem overwhelming. It doesn't have to be that way. Instead, working with a skilled and qualified custom home builder helps you envision and create a home that includes everything you've always desired in a house, and nothing you don't want your need.
Use this advice to make your custom home a relaxing abode you'll cherish for decades:
1) Interesting Details
Your custom home should reflect your unique personality and lifestyle interests. It's possible to make those distinctions in almost every aspect of the residence. That includes flooring and ground cover (rugs, mats). Many people find quality and durable flooring adds a pleasing finishing touch to a room.
Along those same lines, lighting has the power to set a mood. In addition, rooms where you and your family will spend the most time, should be well-lit and inviting. Your custom home builder can work with you to select the best lighting features.
Often overlooked, storage is also an important factor. You'll want ample space to store seasonal things, appliances not in immediate use, items for guest accommodation (bedding, towels), children's toys, and more. Some people don't give much thought to extra space until it's needed. However, when you incorporate storage needs into your custom home plan, you'll never be caught in an awkward or uncomfortable situation.
2) Unique Art and Décor
Along with the mentioned details, art and personal elements help make a house a home. The great thing about art and décor is that there are no "rules." You call the shots on what works best for your home. You could even create a separate theme in each room.
Some people choose to add a conversation piece. That could be anything from a sculpture, to an eye-catching picture, or another interesting item. The idea is to select images and objects you love, that will help you relax and feel content in your new custom home.
3) Personalized Hardware
You may have lived in other homes where the doorknobs, faucets, and other hardware seemed odd, unconventional, or were otherwise difficult to use. Particularly in older homes, outdated hardware can make the entire room look and feel old-fashioned.
By contrast, your new custom home can feature any type of hardware that best suits your individual preference. For example, architectural salvage and antique items have grown in popularity in recent years. Or, you might want to include heritage pieces that remind you of loved ones.
On the other hand, there are several modern and innovative hardware options available today. Your custom home builder can help you select high-quality and durable materials that match your desires and requirements.
4) Added Elements
As mentioned, your custom home should work for you, including personalized function. That might mean a second sink, built-in shower seat, spacious kitchen, extra amenities (outlets, storage), and more. Speak with your custom home builder to discuss your plans.
For more than 25 years, we've helped people across the country realize their dream of custom home ownership. We carefully craft each structure to become a luxurious residence for you and your family. That attention-to-detail and focus on customer service are partly why we've been voted best builder in the region seven years in a row.
Browse our website to see the building elegance of which we're capable. Then, contact us today to get started on your new custom home.