Thu, May 10, 2018 at 3:25PM
---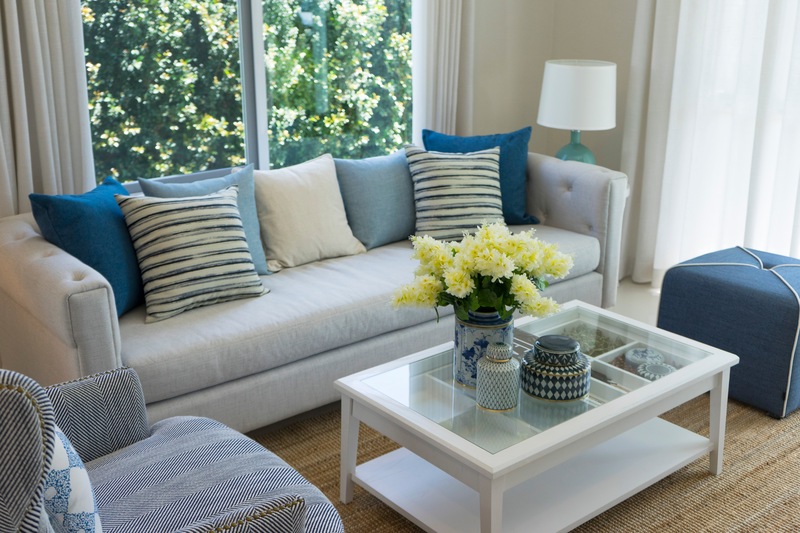 Living in Florida means being greeted by a variety of intriguing and comforting natural colors each day. Now, you can bring those outside colors in by creating eye-catching and welcoming interior design ideas in your Ormond Beach custom home.
Mental health experts agree that color has the power to generate a soothing and inviting atmosphere. This not only helps guests feel comfortable and included, it allows family members to experience on a daily basis a more balanced quality of life. Use this advice to maximize color in your custom home:
1) Create Color Surprises
Have fun and add interest at the same time by adding color to unexpected areas such as the back of bookcases, the interior of serving bowls, and other novel areas. These subtle touches go a long way to the overall aesthetic feel of any room.
Many homeowners are opting to shake up the traditional white ceiling concept by incorporating soft pastels. This idea fits well into the Ormond Beach lifestyle. In addition, frequently changing out curtains, blankets, rugs, wall art, and other mobile elements keeps your design motif constantly evolving.
2) Think Accessories
Both functional and fashionable, accessories add instant interest to any room. For example, a native Florida flowering plant in a stylish container is a conversation piece that improves health. Vegetation can also be used to soften bolder hues in the room.
Statement pieces add a splash of color and curiosity. Those created by hand lend a special touch. In addition, creative use of hardware contributes to the overall mood. Warm tones of copper and white gold set a sociable ambiance.
Both lamps and shades can also add interest. Incorporating unique shapes and shade decorations (fringes, baubles, ribbon) accentuate your playful side.
3) Tie It All Together
Whether you opt for the same color throughout or complementing hues that vary by room, various elements of your interior design can work in tandem to create a stunning and spectacular vision.
For instance, accent walls make a bold statement. This is accomplished by delegating one wall of a room to feature stand-out colors such as bright red, deep lavender, or metallic hues like gold, silver, and bronze. For added interest, select a throw pillow or small furniture item in the same color.
4) Explore Other Options
Along with color, there are many other ways to add interest and excitement to your custom home, including texture, interactive elements, and more. A trusted and respected home builder can assist in choosing the perfect accents for your new home.
For more than 25 years, we've helped countless people find their home in Ormond Beach. From estate homes to golf villas, the home design options are nearly endless. Plus, Halifax Plantation is perfectly situated for convenient access to essential amenities and world-class attractions and entertainment options.
More than a place to call home, here's where you'll create memories with friends, family, and loved ones that will last a lifetime. Contact us today to get started on your new custom home.