Tue, Jun 05, 2018 at 11:20AM
---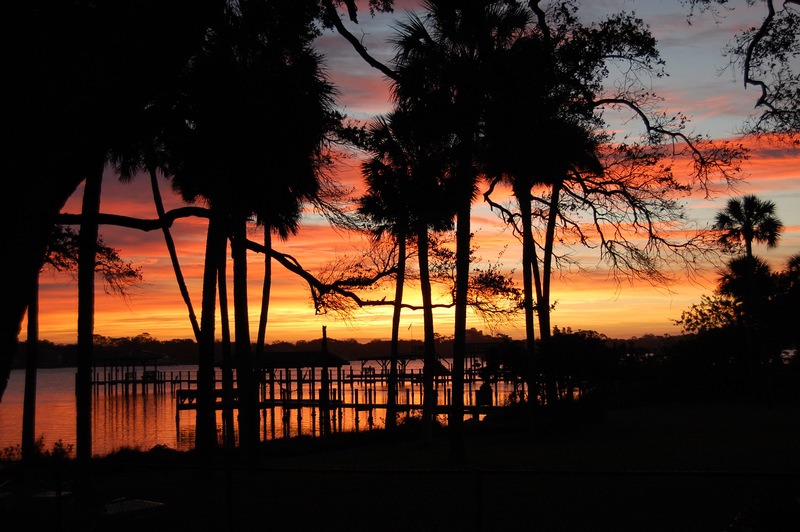 Some people think of Florida as one big metropolis. While it's true the Sunshine State boasts world-class cities (such as Miami, Jacksonville, Orlando, Daytona Beach, and more), there are many novel "off the beaten path" attractions steeped in history.
One of those is the Ormond Scenic Loop and Trail — known to locals as simply "The Loop." Meandering through natural wetlands, this picturesque 34-mile excursion presents up close and personal views of Florida wildlife and vegetation.
Recently, The Loop was featured in National Geographic's "Scenic Highways and Byways" special feature (5th Edition, 2018). This latest edition explored 300 such drives across the United States.
In this article, you'll learn more about the special natural attraction that offers interest and awe for family members of all ages.
Know the Details
Though the name suggests one road, The Loop is actually a series of highways, including portions of:
County Road (CR) 2002
CR 4011 (Old Dixie Highway/North Beach Street)
CR 2803 (John Anderson Drive)
State Road (SR) 40 (Granada Boulevard)
SR A1A
Pine Tree Drive
Officially designated as a Florida Scenic Highway in July 2007, it's one of only 25 in the entire state to own that distinction. Such roads must meet certain criteria, including:
scenic views and natural beauty
historical, cultural, and archaeological significance
recreational opportunities nearby
Owning all these qualities and more, The Loop spans both Volusia and Flagler Counties, and is entirely toll and restriction-free (all public roads). It's accessible by both vehicle and bicycle. Walking along the road itself is not recommended.
Plan for Roadside Fun
As mentioned, one of the criteria for a Florida Scenic Highway is access to recreation. However, unlike theme parks and man-made attractions, these routes cater to natural wonder.
For instance, at various points, The Loop offers easy access to the Atlantic Ocean, North Peninsula, state parks such as Tomoka and Bulow Creek, and many other regional parks and recreational areas.
In addition, visitors get unobstructed views of rivers, creeks and marshes, sand dunes/beach vistas, and historic homes and ruins. Many of these areas are accessible for exploring (by vehicle, boat, or on foot), fishing, watersports (swimming, paddle boarding, surfing, kayaking), or simply relaxing in the warm sunshine.
Marvel at Nature
People who travel The Loop comment on the fact that they always seem to notice something different. Popular wildlife sightings include dolphins, humpback whales, varieties of turtles (Loggerhead, green, leatherback), and many different species of birds. In addition, native vegetation grows along the roadside.
The entire area has become a favorite for photography. Special events (such as weddings and family reunions) are frequently held on favorite sites along The Loop.
Connect with the Community
History lovers will take a special interest in the James Ormond Tomb Park. On this site, the son of the city's namesake is buried. The park also features a playground, picnic area, and public restrooms. Across the road in Bulow Creek State Park lies the nationally-renowned Fairchild Oak.
Occasionally, the Ormond Beach Historical Society will host two-hour bus tours of The Loop and surrounding area. Visitors and residents alike mention such local activities as one of the best aspects of life in Ormond Beach.
We're proud to have been part of that spirit of community inclusion for more than 25 years. The exclusive builder for Halifax Plantation, we know the power of a great neighborhood filled with kind-hearted people who share common interests. Contact us today to learn how you can own a custom home in Ormond Beach.