Sat, Aug 04, 2018 at 9:30AM
---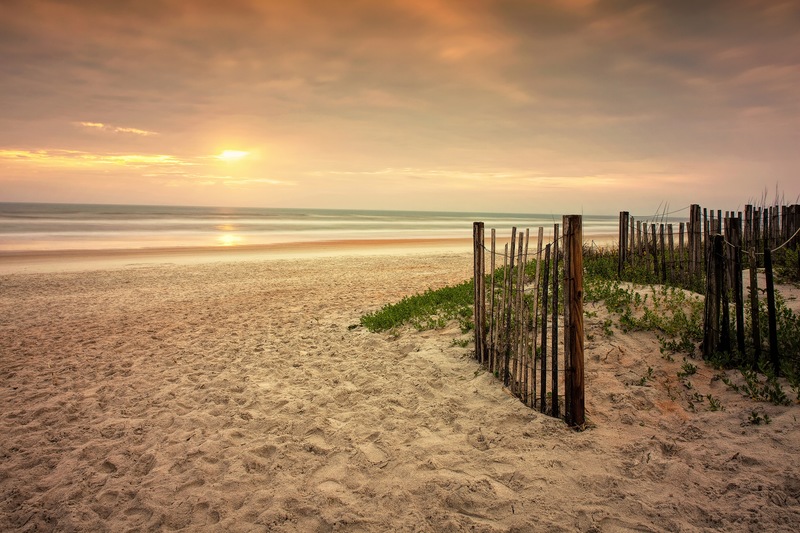 When many people think about Central Florida, Orlando is the first place that might come to mind. Others know about Daytona Beach through Spring Break, Bike Week, NASCAR, and other national events and attractions.
However, there are many unique and interesting Central Florida locales that are still largely undiscovered. That includes Ormond Beach, where families and individuals find a variety of items and events to attract their interest. In this article, you'll learn more about what makes the Ormond Beach area such an attractive place to visit and live.
Steeped in History
Known as the "birthplace of speed," Ormond Beach was the sight of the first beach vehicle races. In fact, city leaders were instrumental in the founding of NASCAR and the construction of the nearby Daytona International Speedway.
Today, a replica of the original Ormond Garage welcomes visitors to beach access off East Granada Boulevard. The original garage (known as "Gasoline Alley") was built in 1904 but burned to the ground in 1974. The non-functioning replica was dedicated in 2013.
Decades earlier, Ormond Beach was the summer residence of John D. Rockefeller. His home, The Casements, still stands today and daily tours are available. While still a private residence, Rockefeller hosted famous guests the likes of Henry Ford, Harvey Firestone, Thomas Edison, and many others.
Historians surmise the Ormond Beach area has been inhabited since at least 1500, and likely even earlier. Evidence of Native American life has been discovered across the area.
Focused on the Future
From fast-paced to laid-back, Ormond Beach offers something for every interest. Along with the mentioned historical buildings and artifacts still present in the city's downtown area, the region is also host to world-class shopping and dining options. Visitors often comment on the variety of fun activities available.
That includes nature excursions, cultural events, and recreational options. Nestled between the Tomoka River and the Atlantic Ocean, water leisure is a favorite past-time. The region features a wealth of waterfront fun, such as fishing, watersports (swimming, surfing, paddle boarding, canoeing/kayaking), and more.
In addition, there are many public parks throughout Ormond Beach. One modern area consistently receives rave reviews. The Andy Romano Beachfront Park features covered picnic areas with built-in grills, a kids' splash pad and playground, maintained public restrooms, and convenient beach access, including free public parking.
A Great Place to Call Home
Along with established history and top-notch amenities, Ormond Beach is listed as one of the top ten budget-friendly Florida cities in which to retire, according to AARP Magazine. In addition, since Florida doesn't collect state income tax, you're able to keep more of your savings by relocating to the Sunshine State.
Then there is the quality of life advantages to building a custom home in Ormond Beach. It's easy to join a planned neighborhood full of like-minded individuals who share common interests. That's part of what makes Halifax Plantation the area's premier luxury community.
For more than 25 years, we've helped homeowners from across the country find their unique and ideal spot in Central Florida. Contact us today to learn more about how simple and affordable it can be to settle down in the quaint and thriving community of Ormond Beach.