Thu, Oct 28, 2021 at 6:46PM
---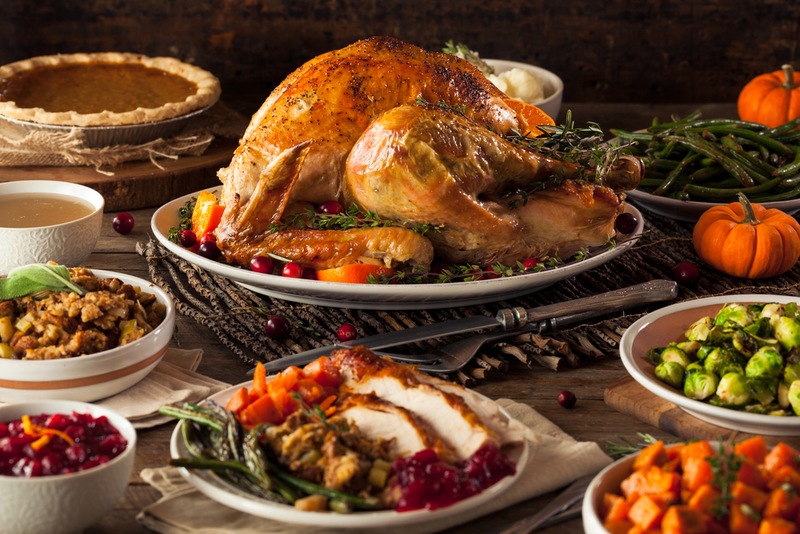 Unless you're already experienced and well-versed in the art of holiday hosting, then inviting loved ones over for Thanksgiving can seem awfully intimidating. That's because hosting comes with a lot of responsibility, as well as a long list of chores, but the right amount of preparation can make it a breeze. No matter how many people you're inviting over this Thanksgiving, make it easy by following this 6-step guide!
Establish a Plan
Before anything else, make a note of the following questions. How many people will be attending? Where will the food be served? Do you have recipes in hand already? Figure out your answers to these questions ahead of time. You can save time and stress by preparing certain dishes ahead of the big day!
Ask for Help
We've seen it too often when someone bites off more than they can chew. Being too proud is a one-way street towards Thanksgiving failure. If someone offers a helping hand with preparation or cooking, say yes! Likewise, don't be afraid to ask for help if you have too much to handle. Even something as simple as making a run to the store for you can save valuable time.
Set the Table
Don't wait until Thanksgiving Day to set your table. If you're able to do it ahead of time, prepare the dining table well in advance. This will save you one big chore on Thanksgiving, plus it will alert you to any emergencies like silverware shortages or lack of seating. No need to go overboard: a nice tablecloth, clean napkins, and seasonal flower arrangement will do the trick.
Buy All Your Groceries
Again, don't wait until the last minute for this. Make a list of every grocery you need, then go out and buy everything a few days ahead of time. This way, if you are working through your recipes and discover that you still need something, you have enough time to run to the store and grab it. You'll also have plenty of time to prepare any dishes ahead of time that you can.
Don't Forget Drinks
No Thanksgiving meal is complete without a wide variety of drinks getting passed around. Make sure you have non-alcoholic beverages for any younger guests. It's important to keep in mind that a lot of guests need a lot to drink, so perish the thought of making individual cocktails. Instead, consider using your slow cooker to make a large batch of spiced cider, with liquor or wine on the side.
Have Fun
Amidst all the planning and preparation of Thanksgiving, it can be easy to forget this step. However, we think that it's the most important. After taking all these measures to prepare the perfect Thanksgiving meal, enjoy yourself! As guests start to enter your home, remember that you have a plan for everything. Now, all that's left is to relax and enjoy some great food and great company.
New homes in Daytona Beach set the perfect stage for any occasion that you're hosting, whether it's Thanksgiving, Christmas, birthdays, and more. To learn more about relaxing living in a peaceful community, call Halifax Plantation! Our new homes make it easy to make the most of the holidays.