Tue, Sep 04, 2018 at 9:05AM
---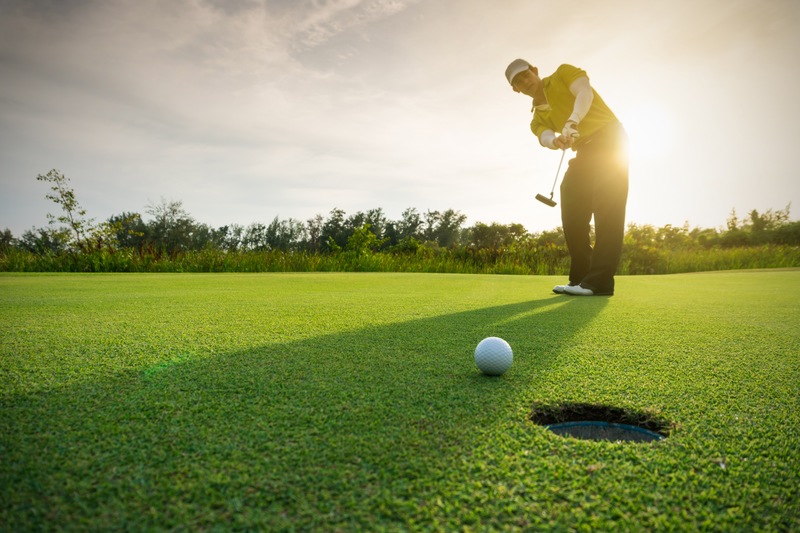 More people are visiting Central Florida and making permanent homes here, and for good reason. An ideal climate and pleasant sunshine almost every day of the year make Ormond Beach and the surrounding region a great place to relax and enjoy nature.
Whether you're retired, still working, in school, looking for a summer getaway, or any other scenario, there's no shortage of fun and exciting activities in Central Florida to match any interest. Here are some of the most popular:
Fishing and Watersports
Anglers love Ormond Beach because there's water in every direction. That means you're never too far from fishing fun.
Fulfill your freshwater ambitions on the Halifax River. There are more than 30 public fishing docks easily accessible from almost anywhere in the Ormond Beach and Daytona Beach area. If you prefer saltwater fishing, the pristine ocean waters in and around Ormond Beach are ideal for a relaxing day on the waves.
While there, it's easy to enjoy the clean, white, and sandy beaches in town. People from all over flock to Ormond Beach to enjoy swimming, snorkeling, surfing, paddle boarding, parasailing, and a variety of other activities.
Nature Appreciation
One of the reasons visitors and locals love Ormond Beach so much is because this area features big city amenities with a small town feel. In addition, environmental perseveration is a priority for city leaders and residents alike. So, enjoying all that nature has to offer is a simple and enjoyable experience.
For instance, you can see a wealth of native wildlife and vegetation along the Ormond Scenic Loop and Trail (often called simply "The Loop"). Accessible by vehicle and bicycle, there are many public parks where you can take a rest, enjoy a snack you brought, and learn more about local history.
Many other parks feature family-friendly amenities such as pavilions with grills, public restrooms, playgrounds and sports fields, and more. In addition, walking trails throughout Ormond Beach allow you to get lost in natural beauty, while still remaining close to home.
Attractions and Entertainment
You'll often hear people comment about the ideal location of Ormond Beach. The city is within short driving distance of major attractions in Daytona Beach, Orlando, Jacksonville, and other areas. Meanwhile, there are many exciting activities and interesting things to see right in Ormond Beach.
That includes The Casements, which was John D. Rockefeller's summer home. The Ormond Memorial Art Museum features modern and classic works by well-known artists. In addition, there are several markers and historical reminders of the city's unique role in the establishment of car racing.
Sports and Recreation
When you're looking for fun closer to your house, there are many options available. For example, the low-impact game of pickleball has grown in popularity in recent years. Tennis remains a perennial favorite. You can also find indoor options such as gyms, racquetball courts, and more.
Then there's the classic game of golf. For many people, the sport seems tailor-made for Central Florida. A pleasing climate and spectacular scenery make this area the perfect place for a relaxing day on the links. Plus, when you live in a golf community, it's easy to enjoy the great outdoors every day.
A premier luxury community in Ormond Beach, Halifax Plantation Golf Club is the hub of the Halifax Plantation neighborhood. Now in our 25th year, the club and course have gained national attention and respect.
What better way to cap off a fun day on the course than by relaxing in your comfortable custom home? Since 1993, we've delighted countless homeowners across the country. Browse our website to witness the elegance we create. Then, contact us today to get started on your own custom home.