Tue, Dec 15, 2020 at 1:37PM
---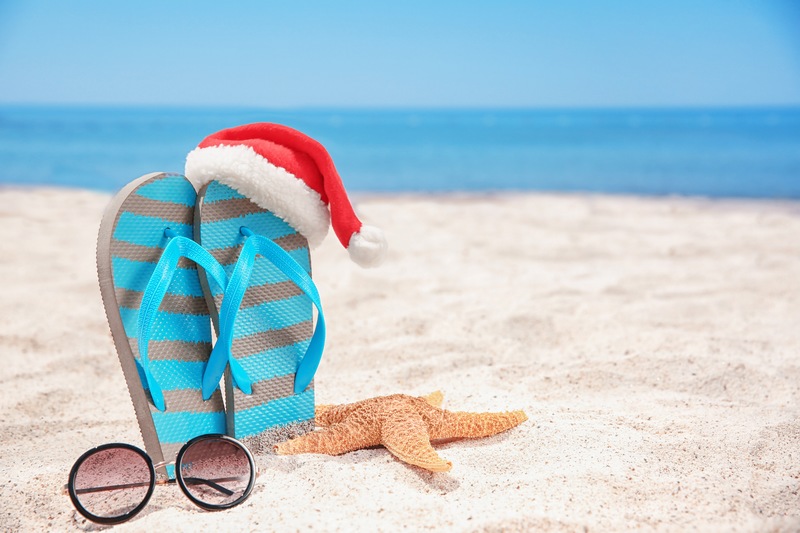 Looking to relocate to a fun, beach-town lifestyle for the new year? Halifax Plantation in beautiful Ormond Beach, Florida, might just be the perfect place to find your new home. The Ormond Beach lifestyle is unmatched, filled with sunshine, oceanfront activities, and plenty of excitement each and every day. We think that life in Halifax Plantation will be a perfect choice for you – so read on to discover some of our favorite benefits about our Floridian lifestyle!
Year-Round Opportunities to Get Outdoors
Say "so long" to winters spent stuck inside avoiding the snowdrifts or blizzards. Ormond Beach boasts wonderful temperatures year-round. Besides the occasional winter cold front, residents enjoy December high temperatures around the low 70s and high 60s – so the season is a great time to enjoy walking through local parks, enjoying outdoor dining overlooking the water, or visiting the area's outdoor events and markets. Residents can also elevate their fitness routines by walking or jogging past beautiful natural views, along with plenty of ways to utilize that convenient ocean and Halifax River access!
Enjoy Life on the Water
Ormond Beach is not only close to the Atlantic Ocean – it's also conveniently situated nearby the Halifax River. With both these options, it's clear that there's no shortage of ways to get out and enjoy the water! For example, do you love boating or fishing? Ormond Beach is the perfect location to turn those passions into a lifestyle – or to simply have a fun day spent with your crew. If those options aren't for you, there's plenty more. You might enjoy surfing or paddleboarding, swimming, or even just enjoying the vast ocean from a distance while catching up on your reading on the beach.
It's the Perfect Visitor Venue
Moving here certainly doesn't mean leaving family and friends behind, as Florida is a favorite vacation destination for people across the country, and even the world! Nearby theme parks have plenty of appeal for travelers, as does proximity to Daytona – dubbed the World's Most Famous Beach. Life in Ormond Beach takes you at a distance from the hustle and bustle of tourism, but also gives you plenty of opportunity to enjoy the fun local energy. While visitors might be slow during the pandemic, look forward to sunny, fun days ahead. It's the perfect setting to invite friends and family to make their escape from the cold north to spend time relaxing on the beach and soaking in the Florida lifestyle.
Appreciate Arts, Culture, and History
While homes in Daytona Beach might be near to plenty of flashy tourist fun, that doesn't mean that local Ormond Beach culture is lacking in any richness. Look to local gems like the Ormond Memorial Art Museum, a gallery hosting art exhibitions and classes that is currently expanding to have even more community offerings. History buffs will enjoy a visit to the Ormond Beach Historical Society or the Casements, the winter home of John D. Rockefeller. You can also enjoy art walks organized regularly between local galleries and businesses like Ocean Art Gallery, Frame of Mind, and Arts on Granada.
Soak in the Sun
Experts agree – sunshine is a mood booster, as increased sun exposure is thought to increase serotonin levels. While observations like these make light therapy boxes a popular choice elsewhere, there's no need for them in beautifully sunny Ormond Beach. By taking a walk on the beach or around town, or even enjoying an afternoon of Halifax Plantation golf, you can find sunshine nearly year-round. It's the perfect way to kiss those winter blues goodbye.
We hope that these points have given you plenty of reason to love Ormond Beach – just as much as we love our community here! If you're interested in planning your move, contact Halifax Plantation today.