Thu, Feb 28, 2019 at 4:00PM
---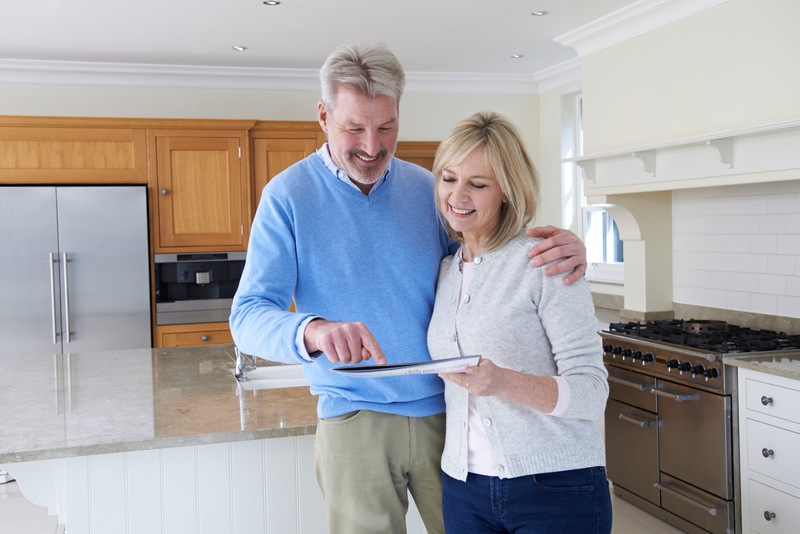 Maybe you look forward to the Parade of Homes every year. Perhaps this will be your first time visiting an event. Or, you could be new to the area and searching for the perfect neighborhood where you and your family can grow and thrive.
People from across Central Florida and even the nation look forward to the Parade of Homes every year, and for good reason. Here's where you'll witness outstanding custom homes not available anywhere else. In fact, in Flagler County, the Palm Coast Home Builders Association is celebrating the 25th year of this prestigious event. Builder participation is by invitation only.
The Parade of Homes runs from March 23 through the 31st. All models are open Monday through Saturday from 10:00 a.m. to 5:00 p.m. Sunday hours are Noon to 5:00 p.m. You can pick up an official magazine at any entry location. A copy of the magazine will also be provided in an upcoming edition of the Daytona Beach News-Journal.
This year, Vanacore Homes is a featured builder in both Flagler and Volusia County events. Several of our creative and innovative models are featured. Use this advice to maximize your enjoyment and productivity at this year's Parade of Homes.
Devise a Fun Plan
Life is simply more enjoyable when you can come up with games or interesting activities to approach your goals. For example, you might choose to create a sort of treasure hunt at this year's event. See all the novel and eye-catching features and amenities available. Start at The Halifax model, where you'll witness affordable luxury with your own eyes.
You could also categorize homes by feature, price, location, and more. That makes it easy to browse all of the exciting residence offerings showcased. Keep in mind the integrity and track record of builders. For example, Vanacore Homes has been voted Best Builder Around for eight years in a row. We're honored to be recognized for the elegant and sophisticated homes we build. More importantly, we're proud of our ongoing commitment to providing a stellar and respectful customer experience every time.
Discover Dynamic Communities
Life in Central Florida has never been better. There are simply so many options for graceful living throughout the region. That includes the quaint and thriving neighborhood of Halifax Plantation. Nestled among aesthetic nature near the Volusia/Flagler County line, here's where you'll enjoy peaceful and quiet living with easy access to major highways, exciting attractions, and necessary amenities. It's truly the best of all worlds.
Steeped in history with an eye on the future, Halifax Plantation is just minutes from Ormond Beach — a hidden gem in Central Florida. This is where John D. Rockefeller made his summer home and where early native Americans settled. Some of their historic sites can still be visited today.
Embrace the Excitement of This Year's Parade of Homes
Nothing compares to the wonder and excitement of the Parade of Homes. There are just so many stylish and elegant custom residences to see. Plus, when you find your perfect dream home, it's simple, straight-forward, and affordable to move in and finally achieve the relaxing lifestyle you deserve.
Best of all, you can use your smartphone or mobile device to quickly access features and information about models that catch your interest. Simply download the ParadeCraze app (free for download on both Google Play and the App Store). You'll get instant access to floor plans, photos, and detailed driving directions to the homes that most interest you.
While you're at the event, we'd love for you to drop by our outstanding models. As always, feel free to contact us with all your questions, and to get started on a unique custom home of your own.