Mon, Jul 26, 2021 at 12:35PM
---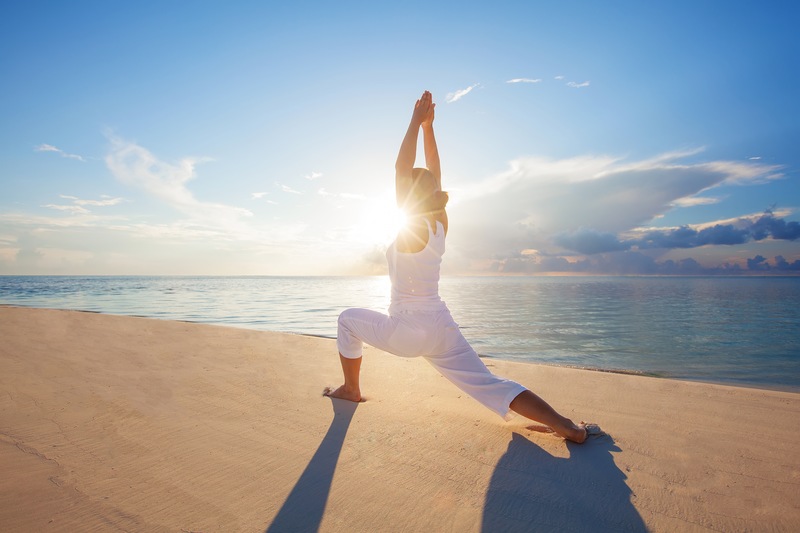 If you're feeling bored of your usual routine, it might be the perfect time to make a change – in the form of taking up a new hobby! Investing time in an activity beyond the scope of work and everyday tasks has endless benefits – from reduced stress, to forming a sense of routine and schedule, to creating a sense of achievement, and even developing an active social life. Finding your new passion might be just a stone's throw away from Ormond Beach FL new homes – since the local area is filled to the brim with opportunities for fun. Read on for a few ideas!
Try New Forms of Beachfront Fun
Take a step beyond soaking in the sun on your usual beach day. There's so many fun hobbies that can help you enjoy seaside life to its fullest! Did you know that Ormond Beach residents love beach yoga? This fun alternative to indoor studios and traditional classes gives the added benefit of enjoying beautiful, peaceful ocean scenery while you work to improve your balance and flexibility with an instructor. Try out classes like Yoga on Ormond Beach with Kim Latford – you can reserve a spot online for Wednesdays at 6:30 pm near the Birthplace of Speed Park.
Get In Some Target Practice
If you haven't already heard, axe throwing has been the latest hobby craze spreading throughout the country – and with a bit of practice, you might become a fan, too! This activity requires some hand-eye coordination and a little know-how on technique. However, hitting the target accurately can be a feeling of success like nothing else! If you're excited to try your hand, there's plenty of local spots to get a little instruction and try it out – like The Axe & Grog Pub in Daytona Beach or Iron Axe Bar & Grill in South Daytona. Soon, you'll be axe throwing like a pro!
Explore Your Inner Artist
It's easy to get creative in Ormond Beach. The local area is certainly a hub for the artistically-inclined – and, if you'd like to work alongside them, it's easy to get started! For example, Ormond Memorial Art Museum often hosts workshops and classes to get the community creating their own artwork. While they are currently closed for renovations (which include the expansion of classroom space!), you can currently find virtual instructional videos and projects on their website and social media for free! You might also be interested in formal training and art classes through ArtQuest School with internationally-acclaimed artist Gregory Graham Grant – where you can study drawing, painting in oil or acrylics, pastels, watercolor, and much more!
Try a New Sport
If you're seeking to get active, there's no more exciting option than trying out a new sport. Thankfully, when you make your home in Ormond Beach at Halifax Plantation, fun fitness opportunities are right at your fingertips. Our outstanding tennis facility with four clay courts is the perfect place to improve your swing with the help of our professional staff and Pro Shop for equipment. Plus, our championship Halifax Plantation golf course is the perfect place to improve your game. Whether you're a golf novice or expert, it's the best place to hone your skills at the driving range, putting green, or chipping green. With a new home in our golf community, the convenience can't be beat!
We look forward to introducing you to all the activities that Ormond Beach has to offer – and to welcome you to our exciting golf community in a high-quality new home. To learn more about life in our friendly community and working with the best builders, contact us today!