Mon, Nov 23, 2020 at 11:44AM
---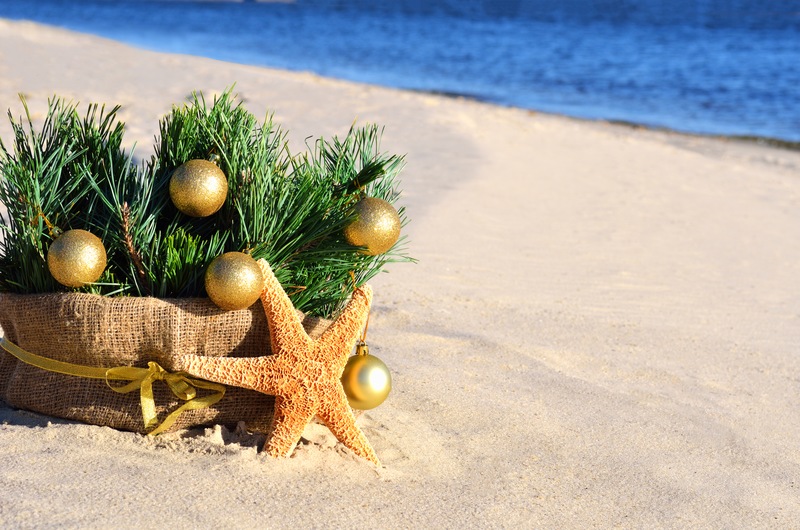 While others may be beginning to dream of a white Christmas, residents of Ormond Beach, Daytona Beach, and the surrounding area have come to expect a very different type of holiday season! Here in the Sunshine State, sandals are in and snowshoes are out. Winter temperatures are incredibly mild, and snowfall is incredibly rare. Instead, residents and visitors alike enjoy sun, sand, and sea year-round. However, you might be wondering what the holidays look like in Florida. Read on for a few reasons why it's time to make your move and enjoy the Ormond Beach holiday season lifestyle each and every year.
Year-Round Outdoor Options
One of the best perks of enjoying a mild fall and winter from Ormond Beach FL new homes is the ability to enjoy the outdoors and fresh air – without being cooped up inside to keep warm. There's plenty of great opportunities for celebrating the holidays (while still promoting social distancing and enjoying open air) with outdoor dining, either with an oceanfront view or on a lovely patio.
If you're looking to get in some holiday shopping, there's even more ways to enjoy the nice weather! If you have Thanksgiving or Christmas dinner on the brain, you might be interested in getting fresh ingredients or picking up special treats at a local farmers market, like the Daytona Beach Farmers' Market each Saturday on Magnolia Avenue, or the Ormond Beach Farmers Market each Thursday in front of the Ormond Beach City Hall. For more outdoor market fun, make a plan to visit the Shop Small Outdoor Market on November 28 from 10 am to 6 pm at Frame of Mind Custom Framing and Art Gallery. Here, you can shop wares from local artisans and businesses to find the perfect gifts for everyone on your list.
Swap Snow for Sand
While many living up north are shoveling snow and bundling up, residents of Ormond Beach can look forward to spending time in the sand. Living here means enjoying a vacation each and every day! Bringing the family to the beach for family photos or an afternoon of fun can be a great holiday activity – or, taking a walk on the beach with loved ones can be a relaxing way to unwind from the holiday stress.
Living seaside also means having a wonderful selection of seafood available to include in your Thanksgiving or Christmas dinner! Fish, lobster, oysters, and so much more can be a great addition to the table.
Enjoy Festivities with a Floridian Twist
Escaping the cold doesn't mean losing the holiday traditions you love! There's plenty of unique ways to celebrate in the area that even bring in their own local twist. For example, if you enjoy watching holiday parades, there's plenty here for you to enjoy! Have you ever seen a boat parade? If not, be sure to visit the Daytona Christmas Boat Parade on December 5th at 6 pm. On the Halifax River (Seabreeze Bridge to Halifax Harbor Marina), you'll enjoy watching boats decorated like parade floats and covered in lights floating along the river and lighting up the night.
Plan Your Move Today
To enjoy all these holiday festivities and so much more, it's time to plan your move to beautiful Halifax Plantation. Here, you'll have convenient access to lovely nearby beaches, Halifax Plantation golf, fitness facilities, shopping centers, and much, much more. Contact us today to start planning your future in our welcoming luxury community!