Tue, Nov 27, 2018 at 4:43PM
---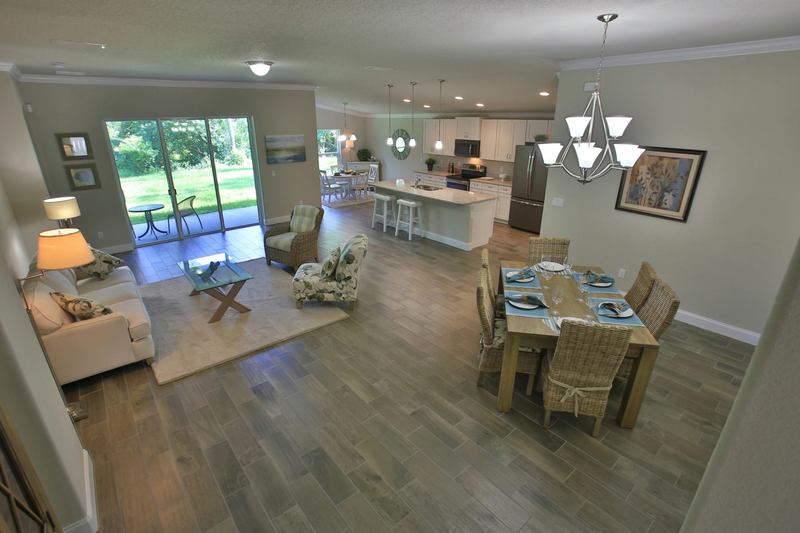 While it might seem hard to believe, 2019 is just days away. Each new year brings new opportunities. You might have special resolutions in mind. Or maybe there's a goal you've been working toward that's finally within reach. As you make plans for a fresh start, it's helpful to consider the wealth of benefits that come with a high-quality custom home.
Not only do you get everything you've always wanted in a residence, but here's a space where you and your loved ones can be happy for years to come. Best of all, you're in control from the very start. That means you don't have to put up with any of the inconveniences that come with existing structures. Read on to discover some of the hottest custom home ideas on the horizon.
1) Focus on Flooring
Long a favorite in many households, rugs are back in a big way. As more homeowners choose to have hardwood flooring, rugs provide comfort and stability, while adding an artistic element to your interior décor.
Trends for 2019 include:
braided rugs
patterned floormats
mismatched carpet tiles
wall-to-wall carpeting with animal or floral print
Along with hardwood, other classic flooring styles that will hold over into the new year include concrete and terrazzo. You'll also have your own specific ideas to make your custom home look and feel welcoming all year long.
2) Update High-Use Rooms
People usually spend most of their time in the kitchen, bathroom, and bedrooms of any home. That means these areas should get special attention when it comes to both fashion and function.
In the kitchen, focus on storage, open workspaces, and the latest gadgets to help make your cooking and baking time easier. In the bathroom, think about all the luxuries you most appreciate in a five-star hotel. With a custom home, you can easily re-create the scene and experience world-class comfort every day.
Then there's your spare room. This area can be used for a multitude of purposes. That includes gym/meditation area, home office, guest accommodations, kids' playpen, pet exercise area, and much more.
3) Showcase Outdoor Features
One of the best parts of life in Central Florida is year-round favorable weather and spectacular views of nature. It's easy and fun to add a patio or pool enclosure to your custom home, surrounded by aesthetic landscaping to match your personal interest. If you don't like to be outside, you can still reap the benefits with a screen room or Florida room.
In addition, creative use and placement of windows help bring in more natural light. Psychologists say this improves mental and emotional well-being. Plus, intriguing windows look great from the outside, providing a boost to curb appeal and the property value of your custom home.
4) Add a Personal Flair
They say what makes a house a home is the details. So, it's wise to surround yourself with all the things you most desire in a residence. For instance, choose furniture that complements your personality and arrange it in a way that makes a statement while maximizing comfort.
Next, showcase your artistic side by placing interesting art, sculpture, and other décor. Not only does this create a compelling atmosphere, but your selections can also be great conversation starters when you host parties and casual get-togethers in your new custom home.
5) Connect with the Experts
These are just a few of the many possibilities available to you. When you craft a beautiful custom home tailored to your exact desires and requirements, you get all the things you most want and need in a residence, with nothing that's counter to your goals. The first step is to partner with trusted and reputable custom home builders who care.
For nearly three decades, we've built a solid reputation as a premier home builder in Central Florida. Halifax Plantation, in particular, is quietly nestled along a picturesque scenic trail in Ormond Beach. This peaceful community offers convenient access to major interstates and local attractions. Browse our website to learn more about this dynamic neighborhood. Then, contact us today to see how simple and affordable custom home ownership can be.