Mon, Nov 05, 2018 at 4:40PM
---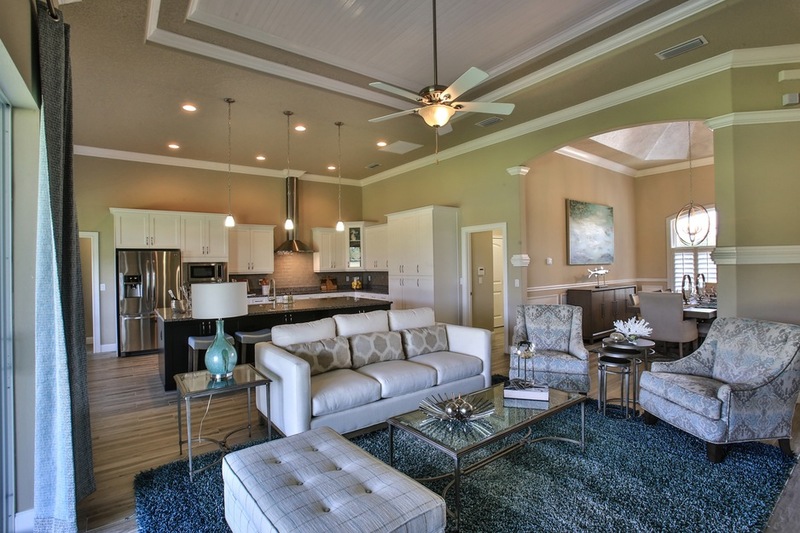 Maybe you've always dreamed of living in an elegant custom home filled with all the things you most desire. Perhaps you're searching for a space with modern conveniences to make daily living easier and help your family feel more comfortable. You might even be starting a new chapter in your life and are looking for a safe and secure community filled with like-minded, friendly people who share your interests and values.
Whatever your personal motivation, now's a great time to finally move ahead with your goals of custom home ownership. Read on to discover some of the most popular features available for your new custom home:
1) Floorplan Flow
How many times have you seen a house with awkward layouts and/or downright dangerous design? No one should have to navigate clunky or outdated floorplans that could put your pets and loved ones in precarious situations. By contrast, custom homes are built according to your exact specifications. That means comfort and convenience are part of the building plan from the very start.
That's important for many reasons. You'll immediately benefit from the flexibility of choosing a floorplan that's right for you. Plus, planning for the future is simple and straight-forward when you choose to build a custom home. Rather than having to move every few years, when you work with a skilled and qualified custom home builder in Central Florida, you get the peace of mind that your residence will be the perfect dwelling for decades to come.
2) Smart Design
REALTORs® say the most used rooms in any home are the kitchen and bathroom. For this reason, it's essential that both areas feature everything you most want and need. Unlike existing structures where you must settle with what's there, custom homes empower you to create a dazzling kitchen, stunning bathroom, and elegant and functional rooms throughout your home. Since you're in control every step of the way, you'll end up with a residence of which you can be proud, and in which you'll be comfortable and content every day of the year.
The first step is to partner with a trusted and reputable custom home builder. This reliable professional will work with you to select ideal options right down to the very details. That way, you get the peace of mind that your custom home features everything you've always dreamed of, and more.
3) Storage Options
Who has the time, money, or energy to purchase new decorations every season because there's no place to store this year's selections? Why should you make do without certain possessions simply because there's no way to keep them without creating clutter? In a custom home, you can choose as much or as little storage as you want and need.
Now, packing away holiday decorations becomes a breeze. Summer leisure equipment can be safely stowed until next season. When company arrives, you won't have to scramble to find an accommodating spot. All of your belongings can be hidden out of sight and accessed when you need them. That's just one of the many pleasant features of owning a custom home.
4) Your Personal Preferences
As mentioned, these are just a few of the countless ideas available for your custom home. Your dwelling can and should showcase all the features you've most wanted in a house. This adaptability and versatility is a hallmark of today's custom homes.
In fact, for more than 25 years, we've helped people across the country create a personalized and elegant residence in Halifax Plantation. Nestled in the natural beauty of Central Florida, this welcoming community has the best of both worlds. You'll enjoy convenient access to world-class attractions and amenities, while still benefiting from the quiet and comfort of a custom home tailored to your exact desires and requirements. Browse our website to witness the stylish sophistication of which we're capable. Then, contact us today to get started on a new custom home of your own.