Tue, Nov 27, 2018 at 4:40PM
---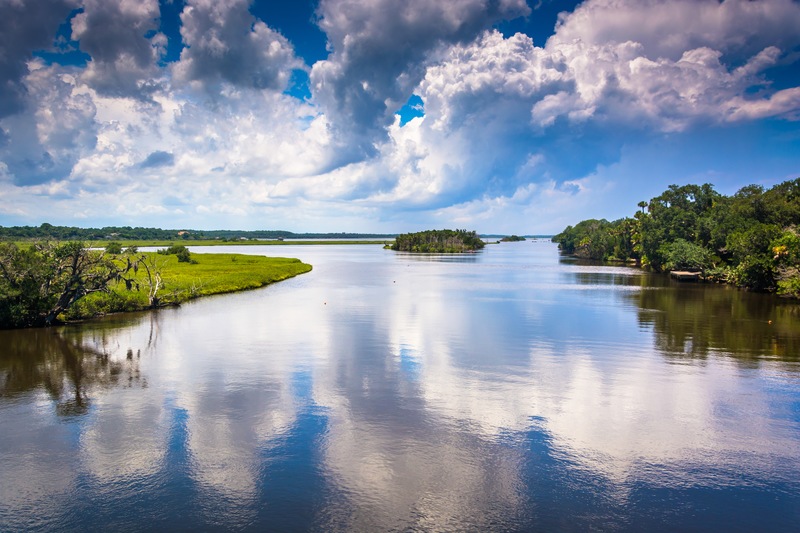 Ormond Beach has long been known as a secret gem among Central Florida cities. Steeped in history but with a firm grasp on the present, this area is home to many places of historical significance. Some of these spots have national influence and recognition.
One of those is the Addison Blockhouse Historic State Park. Currently, the park is only accessible by special appointment with the ranger's office. In the near future, officials hope to open this area to casual public use. Still, now's a great time to learn more about this dynamic space and plan for a future visit. Read on to discover the rich tradition of this state park, and Ormond Beach as a community.
About the Site
Addison Blockhouse Historic State Park is nestled in the quiet Volusia County woodland, in an area that used to be a plantation. The plantation's original owner, John Addison, is buried on the grounds, however, his tombstone was later moved. The actual site of his final resting place remains a well-kept secret.
When the property was sold, the new owners converted it into a sugar mill. The mill and other buildings on the site were burned in 1836, during the Second Seminole War. Today, ruins of the once-palatial space remain standing, including a large fireplace built using coquina shells. This same material was used to construct other historic structures, such as the Castillo de San Marcos in Saint Augustine.
Though, as mentioned, public access is currently restricted while cultural preservation considerations are underway, boaters can view the site from the Tomoka River.
Haunted History
Through the years, many people have claimed to have witnessed paranormal activity around the Addison Blockhouse Historic State Park. Whether you believe in this or not, it's often interesting to learn about the past (including notable early residents) through these stories.
For instance, some people believe that the ghosts of sugar mill workers still roam the remains today. The most prominent and reported apparition is that of a six-foot-tall, heavy-set man. People viewing the site by boat have reported feeling the presence of that person.
Whether truth or legend, these tales are part of what makes the Ormond Beach community great. Through the years, this city has been able to retain its history, while still offering visitors and residents convenient access to top-notch amenities and world-class attractions.
Family-Friendly Atmosphere
In addition the Addison Blockhouse Historic State Park, there are many other sites in and around Ormond Beach with national and historic significance. That includes The Casements, where John D. Rockefeller had a summer home. Not far away is Bulow Creek State Park, site of the centuries-old Fairchild Oak.
Quietly situated among these historic sites is Halifax Plantation. Just driving to this location is like stepping back in time to the early days of what Florida was like. The Ormond Beach Scenic Loop and Trail takes you right by this dynamic neighborhood.
Inside, you'll be struck by the well-maintained homes and aesthetic landscaping. The people here are friendly and outgoing and will welcome you with open arms as a new neighbor. The first step is to contact a trusted and reputable builder who can help make your dream of custom home ownership a reality.
For nearly 30 years, we've delighted countless people with the elegant and luxurious custom homes we create. Tailored to your exact desires and specifications, this residence features everything you've always wanted in a home, with none of the elements you don't want or need. Contact us today to learn more about how you can become the newest member of this thriving locale.