Thu, Dec 12, 2019 at 11:25AM
---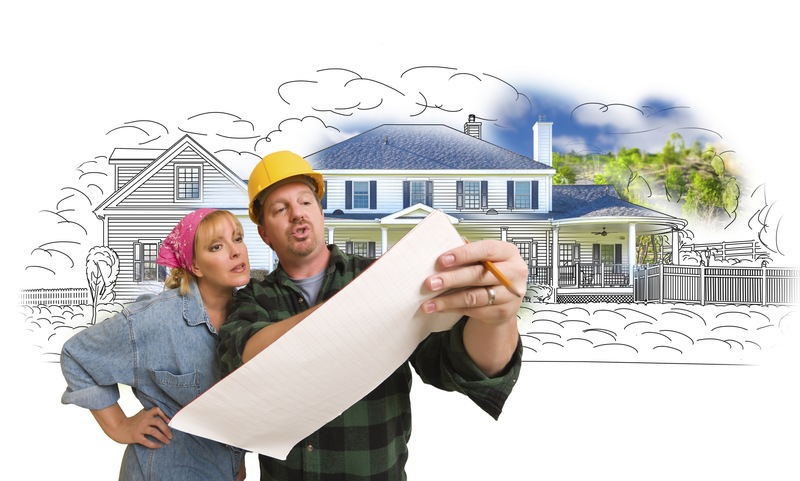 You've made the decision to have a custom home built, and you're excited for the prospect of positively changing your life (and the lives of your loved ones) forever. At this point, you may be more than ready to get started on your new custom home. However, there are a few crucial steps to consider before jumping right in.
That's because, contrary to popular belief, not all custom home builders are created equal. Some professionals love to cut corners or use sub-par materials. Others will be lax about communication, or say they'll do something when they have no intention of following through. You want and deserve better treatment than that.
By contrast, when you select a trusted and reputable custom home builder with a proven track record of success and a stellar reputation in the community, you can be on your way in no time to owning a stand-out residence in one of the most sought-after neighborhoods in Central Florida. Use these tips to prepare for your first meeting with a custom home builder.
Know Your Wants and Needs
You may already have a solid grasp of your desires and requirements when it comes to your custom home, but it's important to really scrutinize your motivation. Try to imagine yourself living in your new house. What are you doing? What sort of things are working best for you and your loved ones?
You could also shift the idea and contemplate all the aspects of your current living situation that bring you down, or just seem awkward and clunky. How can those features be improved in your custom residence?
Having at least a basic framework of what you're seeking in a custom home will help prompt an informed discussion with your builder. This professional can also offer valuable insight and information that you might not have previously considered.
Know Your Budget
As with other things in life, it's easy to dream big, but not always as much fun to get realistic. However, arriving with at least a basic budget to the initial meeting with your custom builder is essential. This way, you can prioritize the items that are mandatory in your new residence, and those that are "nice to haves."
Here, you can also consider features that may not have come up before. For example, if you love to cook, a high-quality custom kitchen will be beneficial. Maybe you're known for backyard entertaining. You'll want to ensure that tradition can continue in your custom home. Speak with your builder for more ideas and considerations.
Ask Pointed Questions
Since your custom home will be tailored to your exact desires and requirements, it's important that you come to your initial meeting with your most pressing questions in mind. Some of the most popular inquiries include:
What is your building process? How long have you been in business?
What sets you apart from other area builders?
Do you have previous projects to show?
Who will oversee the building of my home? How will you communicate with me?
In addition, you should discuss with your builder floor plan options, customization ideas, landscaping services, warranties, and similar. You'll also have your own specific questions to ask.
Choose Reputation and Reliability
As mentioned, not all builders are created equal. You and your family deserve to work with the very best professionals around. For more than 25 years, we've carefully crafted outstanding custom homes in Halifax Plantation. Here's where you can relax and truly be yourself. Along with world-class golfing, other nature excursions include walking, hiking at nearby Bulow Creek State Park and Tomoka State Park, and much more.
In addition, this growing and thriving community is just minutes from the beach and the dynamic community of Ormond Beach. This is where you'll find quaint shops, restaurants, and cultural activities not available anywhere else in the world. Make this the year you finally move forward with your dream of custom home ownership. Contact us today to get started.