Fri, Apr 27, 2018 at 2:20PM
---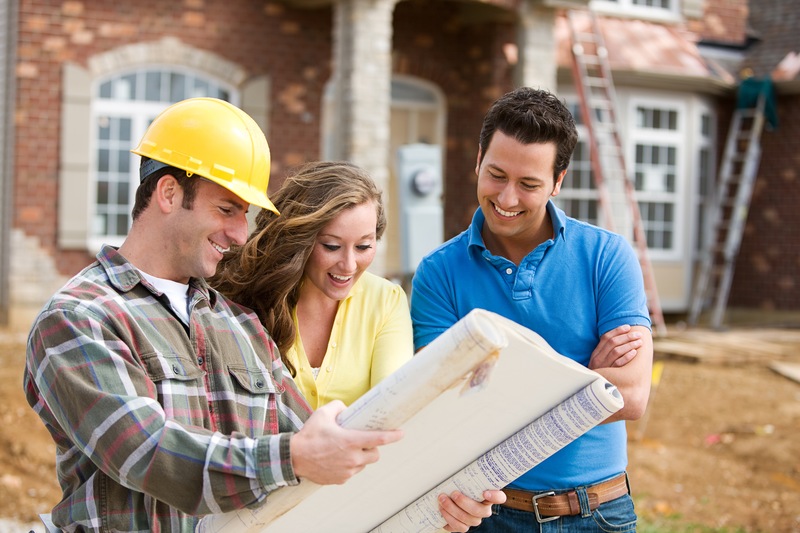 You've made the thrilling decision to have a custom home built. You and your family could not be more excited at the personalized experience that awaits. You realize that one of the best things about building and living in a custom home is crafting a residence that perfectly matches your unique style and personality. But, first you must find a skilled and qualified builder.
Many people view deciding on the best custom home builder as an arduous, stressful, and downright frustrating endeavor. Rather than a means of consternation, the process should be the very beginning of the happiest moments in the lives of you and your loved ones.
It all starts with selecting the most trusted and reputable builder with whom to work. Here's how to get started:
Perform Thorough Research
The National Association of Home Builders (NAHB) recommends homeowners take a cautious and comprehensive approach to selecting a home builder. That means doing adequate "homework" on all available options.
A list of skilled builders in your area can be accessed in a variety of ways. Scour the NAHB website and online resources, view phone book listings, and get recommendations from local real estate agents.
Another great source is word-of-mouth referrals. We're proud to have earned frequent customer commendation as a reliable and dependable custom home builder. Browse the testimonials area of our website for video customer commentary.
Focus on Quality and Value
Your custom home will be the residence where you'll spend the best years of your life, making lasting memories with friends, family, and loved ones. That's why it's essential to find a builder who can help create your lifestyle vision.
Search for home builders who showcase their building process and past projects. Any reputable company is more than willing to demonstrate their competency and creativity. Those who seem to hide their work should be avoided.
In addition, personable and approachable builders will be glad to patiently and thoroughly address all your questions and concerns. These professionals will readily provide you with detailed information regarding building timeline, products used, and more. Be wary of any builder who seems to be keeping secrets or is reluctant to answer questions.
Define Your Wants and Needs
The decision to have a custom home built often hinges on the desire for specific preferences to be met. Important considerations include the size, style, design, price range, and other options for your new residence. Still, there are times when these ideas aren't clearly outlined. That's when it's wise to reach out to a qualified and knowledgeable custom home builder for advice and assistance.
Over the course of more than two decades, we've consistently delighted countless homeowners by efficiently crafting and delivering the custom homes of their dreams. Now, we'd be honored to work with you to create the perfect residence for you and your loved ones.
View the community information page of our website and then contact us today to start the process toward completion of your new custom home.