Wed, Aug 28, 2019 at 11:35AM
---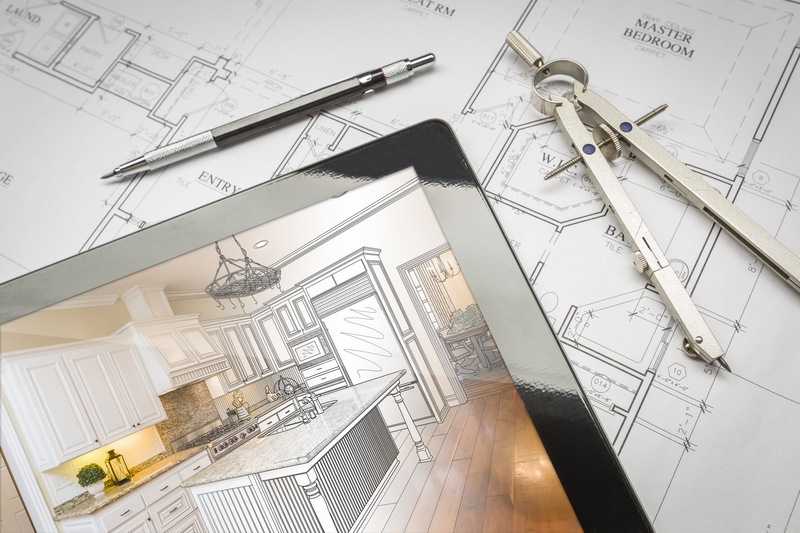 Owning a high-quality custom home is a dream come true for many people. The sheer joy of having everything you've ever wanted in a house (and none of the things you don't) is a feeling that simply can't be beat. The good news is that the dream is fully attainable. You just need to follow a few key steps to make your goals a reality.
One of those steps is paying close attention to the details and specifics of your custom home. This residence can easily become your forever home, so it's important that it features everything you most want and need. Thankfully, there are simple and straight-forward ways to ensure you'll end up with the home you've envisioned. Here's how to get started:
Weigh Your Wants and Needs
As mentioned, your custom home can and should be tailored to your specific desires and requirements. So, if you've always dreamed of a custom kitchen, now's a great time to see that plan through. Perhaps you're focused on outdoor entertaining. It's a good idea to have a patio and even enclosed pool where your guests will always feel welcome and at ease.
While you consider all the perks possible in your new custom home, keep in mind your budget and where you most want to invest your funds. A trusted and reputable custom home builder can help you make these important decisions.
Consider Your Lifestyle
As mentioned, your custom home can easily become a forever residence. With that in mind, it makes sense to plan for the future. For example, how will your home layout accommodate changing needs as you age in place? Maybe you're just starting out and planning a family. You'll need a custom home where everyone in the household has their own space.
One way to decide on the best floor plan for you is to visit homes that you admire. Take notes of the things that strike you most from these houses. In addition, make a list of the existing items in your current residence that don't work well into your lifestyle. This will help your custom home builder work with you to create the ideal residence where you and your loved ones can always feel safe and secure.
Pay Attention to Details
One of the major perks of building a custom home is that you're in control every step of the way. From floorplan, to landscaping, and even minute details, the idea is to end up with a residence of which you can be proud, and where you'll be comfortable and at ease.
So, it's a good idea to consider land features. For instance, where is the sunlight throughout the day? How will your home complement the existing natural elements of the area? Working with a skilled and qualified custom home builder, you'll also ponder over many other considerations, including flooring, color scheme, an even often-overlooked details such as outlet placement, hardware, and similar.
Choose the Best Builder
Having a custom home built is rewarding, but it's also a detail-oriented venture. The process includes meeting zoning requirements, designing and building your home, and many details in between and even after construction is completed. That's why it's essential that you select the very best builder possible.
This dynamic professional can also help you every step of the way, including what might seem like small details such as hallway width, ceiling height, lighting, bedroom placement, interior design ideas, and more.
For nearly three decades, we've exceeded the expectations of the homeowners with whom we've had the pleasure of working. This attention to detail and focus on a stellar customer experience has earned us a solid reputation in the community. Browse our website to see our recent projects. Then, contact us today to begin work on the high-quality custom home you've always wanted.