Tue, Nov 12, 2019 at 2:00PM
---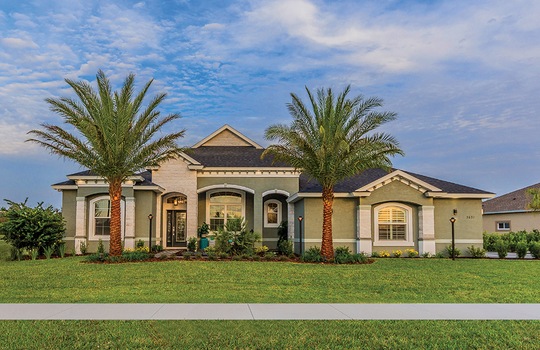 When you've decided to have a custom home built for you and your loved ones, you may be ready to complete the process as soon as possible. You're imagining the years of faithful service, comfort, and enjoyment your custom home can bring.
At the same time, it's wise to ensure that you've selected the very best builder for the job. Contrary to popular belief, not all builders are created equal. You want and deserve the best professionals who use the best materials. After all, your custom home can easily become your forever residence. That's why it's important that things are done right from the very start. Here are some of the most popular questions and considerations to ask your custom home builder:
1) Accessibility and Reputation
The last thing you want is a builder who is never available. You deserve to work with dynamic custom home builders who will continually keep you in the loop. These professionals can also provide you with valuable insight and advice on a variety of topics. That includes location, lifestyle considerations, future planning, and more.
You should also take a look at the builder's past work. Are you impressed by what you see? You might even be able to find out why certain decisions were made. A dynamic builder will proudly showcase recent work on their website, in printed portfolios, and elsewhere.
2) Professional Relationships
You can tell a lot about a builder from the company they do and don't keep. See what professional organizations your custom home builder is affiliated with. Ask about licensing and insurance. You can also check out awards and recognition they've received.
This is also the time to find out about past satisfied customers. What provisions are in place to ensure a smooth and seamless customer experience? What sort of specialized experience does the builder possess?
Above all, you should genuinely like your builder and have a great working relationship with them. Building a custom home could take six to 10 months from start to finish. In addition, when you establish a solid rapport with your builder, you can find out about other options and ideas you may not have previously considered.
3) Materials and Warranties
Today's custom homes are affordable to most any budget. The trick is to practice open and honest communication with your builder, who can help you make a personalized plan tailored to your exact desires and preferences. That includes things such as budget considerations, your specific wants and needs, and more. You should also find out about building materials, warranties, and other similar information.
For more than 25 years, we've delighted countless homeowners just like you with the eye-catching and functional custom homes we're able to create. The growing and thriving community of Halifax Plantation is nestled among the peaceful nature of Ormond Beach. Quiet and secluded, you'll still enjoy convenient access to major highways, amenities, and attractions. Browse our website to learn more about the community, and our building process. Then, contact us today to get started on a high-quality custom home of your own.