Thu, Dec 12, 2019 at 11:15AM
---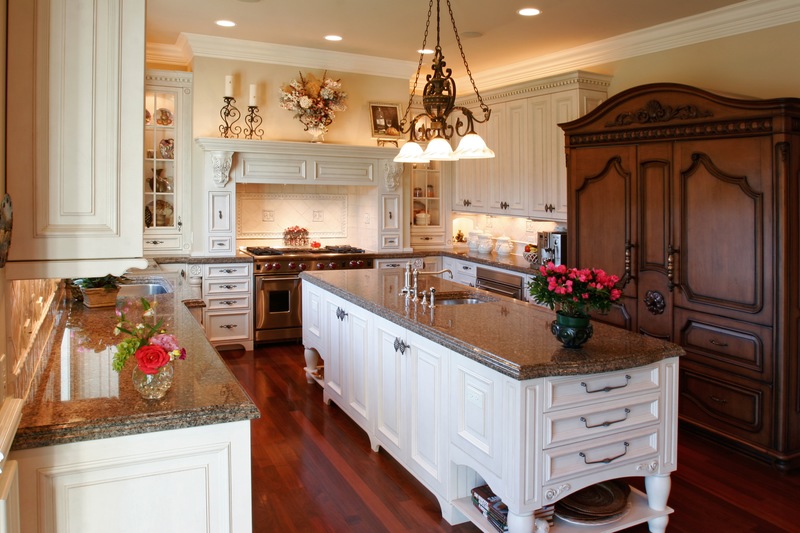 Maybe you've always dreamed of living in high-quality custom home. Or perhaps your current location just isn't what it used to be. You might also be starting a family, looking at retirement soon, and many other scenarios. Whatever your specific situation, it's nice to know that there's a living option where you can truly have it all.
Your custom home is just that: tailored to your exact desires and requirements. That makes it easy to craft the ideal residence to match your unique lifestyle and personality preferences. Read on to discover the best reasons to build a custom home that you and your family can cherish for decades to come.
1) Freedom and Flexibility
As mentioned, your custom home can and should be designed according to your needs. Maybe you'd love a spacious patio where you can entertain guests and loved ones. Perhaps you require a large garage that can store multiple vehicles and necessary possessions. You might also want a versatile flex room that you can use for a variety of purposes.
If you're most comfortable in the kitchen, you'll want to ensure a work space with all the right tools. Maybe you most look forward to relaxing and unwinding after a long day at work or school. A custom bathroom could be the best spot to get in your "me time."
2) Future Planning
Many existing properties feature awkward layouts, or otherwise just don't feel like a space where you can really get comfortable. By contrast, your custom home is personalized to highlight aspects most important to you.
Best of all, when you work with a trusted and reputable custom home builder, you'll benefit from valuable insight and advice that will come in handy down the line. That includes when friends and relatives visit, if you're starting a family, should you want a hobby room or home office, and similar.
3) Cost Savings
Today's custom homes are built with efficiency in mind. That's not only good for the environment, but it also saves you big money in the long term. You'll benefit from focusing on getting the maximum efficiency and output from home features such as appliances, water system, programmable thermostat, even solar panels. You can also incorporate newer technologies that make your life easier.
Older homes often need major upgrades and repair. By the time you renovate one room, another one needs attention. Who has the time, energy, or budget to put up with that kind of frustration? On the other hand, your custom home is built solidly and correctly right from the start.
4) Quality of Life
Along with mentioned perks, the flex room in your custom home can be used for any variety of purposes. For example, when guests come to visit, there's no need for them to find a hotel. Instead, you can keep the conversation and bonding going by providing friends and loved ones with comfortable accommodations.
This space is also ideal for use as a hobby room, home office, personal exercise/meditation space, entertainment hub, and more. As with other aspects of your custom home, you call the shots every step of the way.
5) Legacy Property
As a responsible homeowner, it makes sense that you also want to be in a position where you can provide for your family as time goes by. While your custom home will grant you years of faithful service and comfort, you can also gift this property to loved ones when the time comes. That way, they can reap all the same rewards.
Any REALTOR® will tell you that building a custom home is a sound investment. Even if you don't plan to sell any time soon, the sheer pride of ownership you display by crafting a quality residence will certainly be noticed by friends, family members, neighbors, and passersby. The key is to find the very best neighborhood for your home.
Over the course of more than 25 years, we've delighted countless people just like you with the beautiful and elegant homes we've built in Halifax Plantation. Now's your chance to become part of the community. Browse our website to learn more about this dynamic locale. Then, contact us today to get started on an outstanding custom home of your own.