Mon, Apr 27, 2020 at 9:00AM
---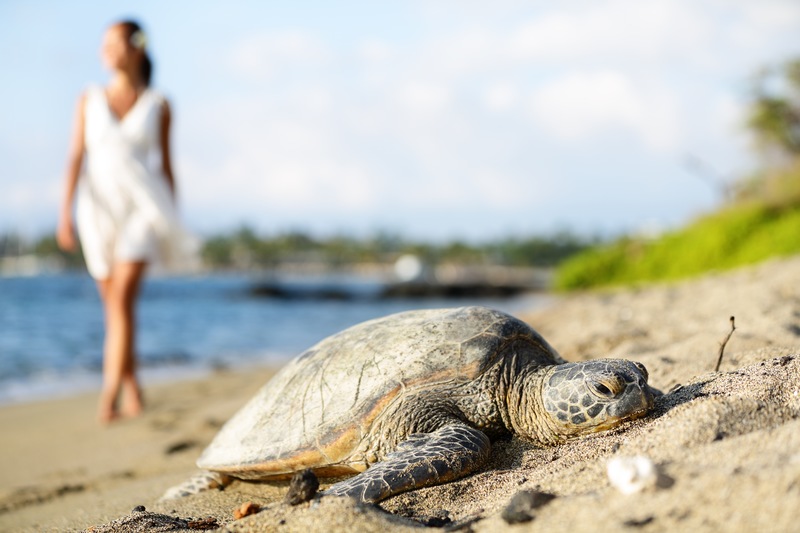 Ormond Beach in Volusia County has long been known as a family-friendly destination. Its history dates back centuries, and some major names in U.S. history (such as John D. Rockefeller) have lived in and/or visited this locale.
Along with national distinction and prestige, there's an annual occurrence in this beach town that people from far and wide flock to witness. Sea turtle nesting season runs from May through October. Last year, Volusia County set a record. Environmentalists say 12,700 turtles were spotted nesting.
Unfortunately, only about one in each thousand turtles is expected to live to maturity. Still, if you're lucky and patient, this year you just might be able to see with your own eyes Mother Nature's majesty in action. Use these tips to ensure you're participating responsibly.
Follow Basic Do's and Don'ts
Beach patrol will usually rope off areas where sea turtles are nesting as an indication that this region should be avoided. You and your loved ones are welcome to view from a safe distance, but it's usually wise to keep a few provisions in mind.
For instance, officials ask that you don't disturb a sea turtle crawling to or from the ocean. While photos and videos are okay, it's best to maintain a 30-foot distance. You should also avoid walking, cycling, or driving too close to turtle nests.
You may need to log frequent trips to be the beach in order to see turtles in their native environment. Doing so is easy when you live in a growing and thriving community such as Halifax Plantation in Ormond Beach.
Help Where You Can…
As you practice safety measures so as not to disturb turtles, officials say it's important to report any injured animal you might encounter. That includes more than just turtles. In addition, it's best to keep light away from nests as much as possible. Along with porch lights, that also includes flash photography, cell phone light, and similar.
After you've had a day of fun at the beach, make sure to flatten sandcastles, fill in holes that youth may have dug, dispose of all trash properly, and bring any supplies and equipment with you.
…but Avoid Interference
While seeing the miracle of life in action can be an exciting experience, it's essential that you don't do anything (purposeful or by accident) to scare or place stress on nesting turtles. As with other parts of life, some turtles won't make it to the ocean. They could either become prey for a predator, or simply die in the sand. Environmental experts say it's imperative that you never attempt to assist a sea turtle to or from the ocean.
Along with nesting season, Ormond Beach offers every day opportunities to get up close and personal with some of the most interesting sea life around. At the Ormond Beach Environmental Discovery Center, you can learn about the diverse ecosystems present in Volusia County. Kids and adults will enjoy a hands-on learning experience that can provide lasting memories.
Become an Environmental Steward
In addition, there's a novel way that you can celebrate natural wonder each and every day. When you live in a dynamic beachside neighborhood, you and your loved ones will be treated to unique and compelling events. It's yet another reason why more people who visit Ormond Beach choose to live here for all of part of the year.
In fact, for more than 25 years, we've helped countless homeowners just like you find the perfect spot in Ormond Beach. Here's where you can get a high-quality custom residence with all the features and amenities you've always dreamed of. Browse our website to learn more about Halifax Plantation. Then, contact us today to get started on an outstanding custom home of your own.