Tue, Jan 21, 2020 at 1:30PM
---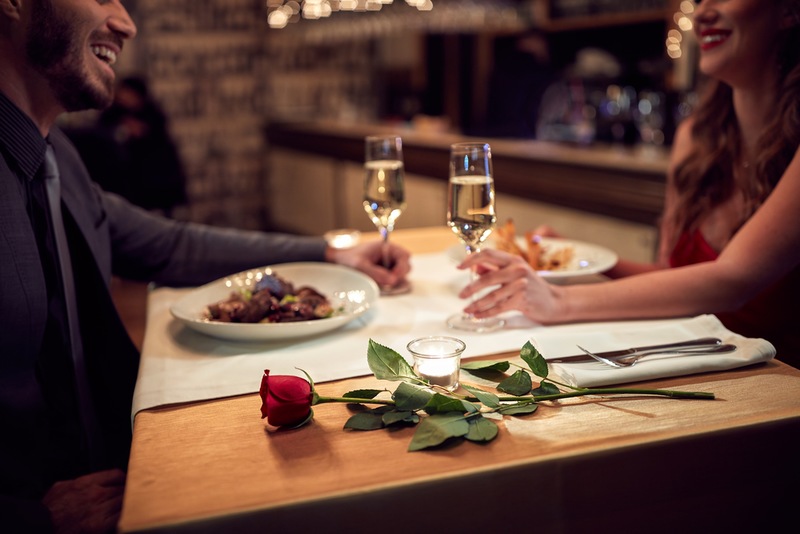 Each year on February 14th, people from across the nation and world celebrate Valentine's Day. However, it's not always easy to think of the perfect gift or night out with your sweetheart. That's when it pays to get creative and make lasting memories.
Thankfully, there's no shortage of exciting and interesting activities in the Ormond Beach area. Here's where you can see unique shops and restaurants not available anywhere else. You can also take a stroll on the world-famous beach, and soak in all the natural wonder that the area has to offer. Use these tips for a Valentine's Day that will have them talking for years to come.
Explore Ormond Beach
As mentioned, Ormond Beach is a favorite destination for interesting shops and restaurants. The downtown area is also where you'll encounter novel attractions such as the Ormond Memorial Art Museum and Gardens. Nearby Bailey Riverbridge Gardens is the perfect spot for a romantic walk.
You could also visit The Casements or take a fun drive along the Ormond Scenic Loop and Trail. Along the roadway, you'll see Bulow Creek State Park and Tomoka State Park. This is also one of the ways to access the growing and thriving community of Halifax Plantation.
Create the Perfect Date Night
With a little creativity, it's easy to plan a fun and memorable Valentine's Day. For example, you could take part in a wine and cheese pairing in downtown Ormond Beach. Or you might attend a concert at the many performing arts venues in the area. If outside activity is more your style, you could log a relaxing sunset excursion, paddle boarding along the Tomoka River.
With so many innovative activities to choose from, it's no wonder that Ormond Beach has remained a favorite destination for locals and tourists alike. Now, you can call this region home for all or part of the year when you build a dynamic custom home in one of the most sought-after neighborhoods in the area, such as Halifax Plantation.
Become One with Nature
As noted, Ormond Beach is full of natural wonder. Aside from the beach, that includes two state parks and many areas where you can swim, hike, fish, or just relax in the majesty of all that Mother Nature has to offer.
Did you know you can also live in harmony with nature? For instance, Halifax Plantation is nestled among the plants and animals of the region. This allows you a relaxing retreat, while still being close to world-class attractions and needed amenities.
Begin a New Adventure
A new year means new opportunities to finally reach the goals you've set for yourself and your loved ones. Just imagine life in a high-quality custom home that's tailored to your exact desires and preferences. The dream can be a reality when you work with an outstanding custom home builder with a proven track record of success.
For more than 30 years, we've delighted countless homeowners with the creative and functional custom homes we're able to create. Browse our website to view what's possible. Then, contact us today to get started on a custom home of your own.