Mon, Jul 02, 2018 at 11:30AM
---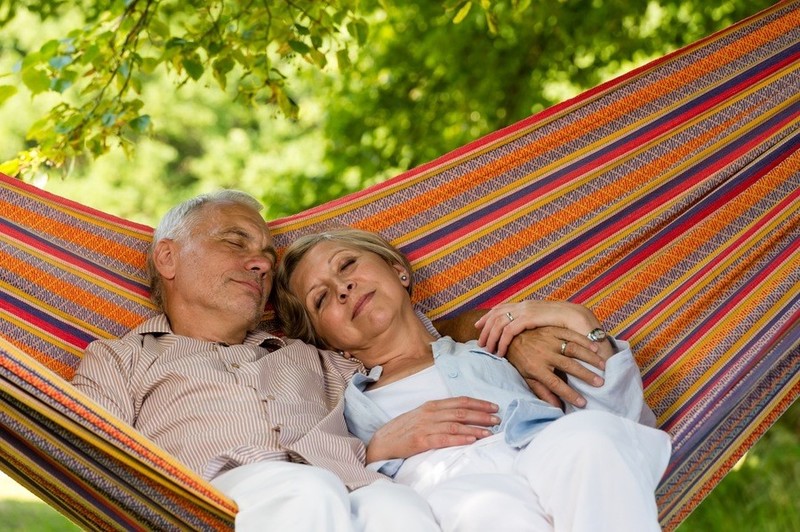 Vacations are time, labor, and fund-intensive. That's why many people joke about needing a vacation to recover from their time off. Still, mental health experts say taking a break from work, school, and other life duties are essential to long-term wellness.
Thankfully, it's possible to re-charge and re-connect with loved ones without ever having to leave the comfort and safety of your custom home. Growing in popularity, "staycations" are an ideal way to get the relaxation you crave without breaking the bank or compromising your goals. Here's how to get started:
Plan and Prepare
One of the perks of away-from-home vacations is that you can leave behind tasks and obligations that threaten to steal your attention from unwinding and enjoying quality time with family and friends. However, with a little focus, you can accomplish that same relaxed feel at home.
Begin by planning and packing meals for the duration of your staycation. Eating out is also a popular option. Then, clean the house and tackle any chores that might keep you from fully enjoying your home holiday.
A fun activity that kids will enjoy is decorating the house to look like an island getaway, mountain retreat, or other calming spot. This will set the mood for the great times ahead.
Schedule Interesting Outings
Staycations don't mean locking yourself inside for a week or more. Instead, the focus is on appreciating everything your region has to offer. That includes visiting local attractions you may have never even thought of before. An added bonus to this idea is that you'll be able to recommend great ideas for visiting friends and loved ones.
Plus, being a hometown tourist can be fun and exciting for the whole family. You'll see your neighborhood and city in a new light when you view it through the eyes of a first-time visitor, or long-time guest.
Some people choose to participate in volunteer activities during this time off. Of course, the idea is not to act like you don't live in the area, but rather to become more comfortable and connected to your community.
Unplug and Unwind
Keeping with that notion, many people find it helpful to refrain from answering phone calls and emails during their staycations. Sometimes, if people learn you're not taking an out-of-town trip, they'll think it's okay to discuss 'everyday' items and obligations. Help friends and loved ones understand how temporarily disconnecting will help you reconnect once your time off has ended.
Staycations are also an ideal time to cross one or two items off your bucket list. Perhaps you've always wanted to go skydiving or snorkeling. Maybe there's a new theme park ride you've been meaning to experience. Though Central Florida is home to world-class attractions, many of us get so wrapped up in the day-to-day, it's easy to forget all the nearby fun and excitement.
Make (or Buy) Mementos
No vacation would be complete without souvenirs. Visit a local gift shop for a trinket or t-shirt. Better yet, get the whole family involved in creating an item or craft project that will help them remember the fun and pleasant bonding experience you shared.
In addition, photos are an essential part of any time off. Along with a visual representation of your staycation, these photos can also be used later to make helpful activity recommendations to family and friends.
Meet Your Neighbors
As mentioned, life moves fast and it's not always easy to forge relationships with those who live close by. Staycations are a great time to bond with neighbors. Doing so will help you find common ground and shared interests.
When you live in a thriving community like Halifax Plantation, it's easy to meet friendly, like-minded people who share your zest for life. For more than 25 years, we've helped countless families and individuals find their perfect custom home here. Our commitment to using top-quality materials and consistently delivering a stellar customer experience are part of the reason Vanacore Homes has been voted the best builder for seven years in a row.
Browse our website to learn more about the wealth of amenities available in Halifax Plantation. Then, contact us today to begin the process for your unique custom home.