Wed, Aug 28, 2019 at 11:32AM
---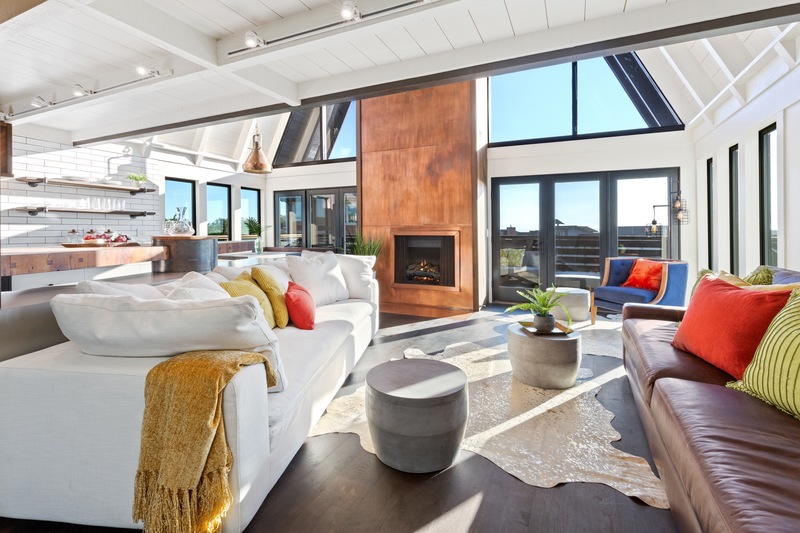 You may have dreamed of living in a custom home for years, but weren't exactly sure where to start. Or perhaps you've thought of creating a custom home, but heard rumors that it can be frustrating and costly. The fact is that owning a custom home is a simple, straight-forward, and affordable option that's available to most every home owner.
Once you've decided to move forward on the custom home of your dreams, the next step is to make sure you and your loved ones will be comfortable inside what can easily become your forever residence. Thankfully, there are ways to maximize comfort and enjoyment inside your abode. Here's what to consider when building your unique custom home:
1) Consider Your Desires and Requirements
Think about your existing home. There are likely some things you wish you could change, but it's just not possible. That's one of the major benefits of owning a high-quality custom home. You get all the things you've always wanted in a residence, with nothing that you don't need.
Get started by making a list of those items and features that will contribute to a better quality of life for you and your family. This is also an ideal time to think about not only luxury and convenience items, but features that will enable you to age in place and truly enjoy your home for decades to come. Then, make sure to communicate these ideas to your custom home builder, who can help make your dreams a reality.
2) Envision Yourself in the Home
It might sound odd to picture yourself living inside your home, but experts say this is one of the best ways to really create an inviting and inclusive atmosphere. While you think about what life could be like in your custom home, pay attention to the details.
For instance, do you love to have live flowers and plants inside? You'll want to make sure ample light is able to get inside your home. How will you and your guests find comfort in your custom home? Where will you place furniture and such things as art and décor? Visualizing home life in this manner will help you get a better understanding of your unique preferences and desires.
3) Create Peaceful Havens
Each room of your custom home can have a different look and feel. For example, beyond being merely a place to sleep, your bedroom could become a relaxing oasis where you can escape from the pressures of your schedule, and the demands of a hectic world.
Then there's the bathroom. What amenities could help you make this space a truly calming area? Or perhaps you're most at home in the kitchen. Think about the tools and features you'll need to become the very best chef you can be.
The main idea is to envision and create separate spaces in your home where you and your loved ones can relax, unwind, and truly feel comfortable. In a high-quality custom home, achieving this goal is simple and straight-forward.
4) Look for Cost Savings
Everyone has a budget, and cost savings are top of mind for most people. The good news is that it's easy to get the custom home features you most want without breaking the bank. That process begins by paying attention to a few details.
For instance, think about the features and aesthetics of your home, including floor plan, landscaping, and similar. Are there ways to make your vision more cost-effective? Is it possible to use sourced materials?
Of course, you'll also want to splurge on must-have items that can improve your quality of life. Speak with a trusted and reputable custom home builder who can provide valuable advice and guidance on your best options to move forward.
5) Ask Pointed Questions
During that same conversation, you can and should find the answers to your most pressing questions. Popular inquiries surround design options, material choices, energy-efficiency considerations, as well as your specific questions.
For nearly 30 years, we've helped home owners like you create outstanding custom homes to match the visions in their dreams. Now, it's your turn. Browse our website to witness the elegance of which we're capable. Then, contact us today to get started on a high-quality custom home of your own.