Fri, Jun 08, 2018 at 9:30AM
---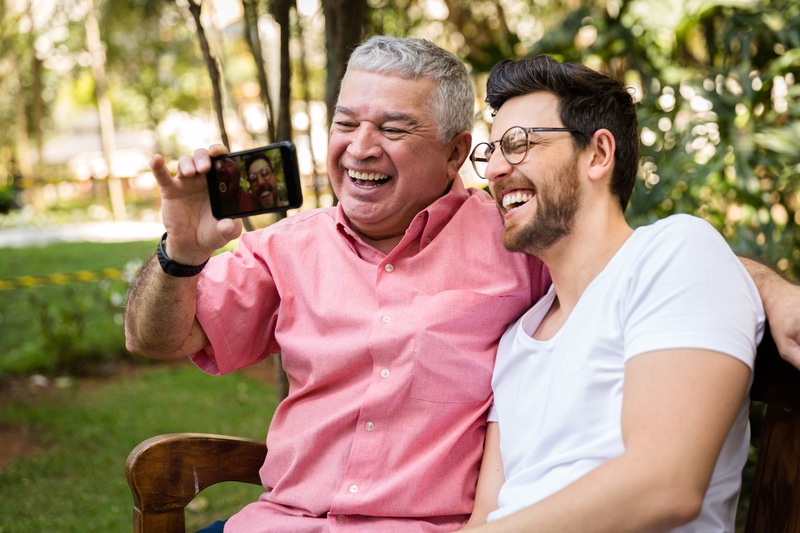 Many families show their appreciation for fathers each and every day. However, Father's Day has become the ideal moment to demonstrate how much he really means.
There are two stories of how Father's Day came to be. One suggests that in 1910 a Washington woman searched for a way to honor her father — a Civil War veteran — as well as all other noble dads. A second story occurs in 1908 when a West Virginia woman suggested a day to remember 362 local men (mostly fathers), who were killed in a mine explosion.
In 1921, then-President Calvin Coolidge made a recommendation to make Father's Day a national holiday. In 1966, President Lyndon Johnson made an executive order that Father's Day should be observed on the third Sunday in June. In 1972, President Richard Nixon officially made Father's Day a national holiday.
Whatever the origins, today people across the world cherish one day of the year where dad is put on a pedestal and appreciated for all he does. Use these suggestions to recognize the fathers in your life:
Think Outside the Box
Economists estimate Americans spend nearly $1 billion on Father's Day each year. While traditional gifts are always welcomed (socks, ties, "World's Best Dad" mugs), helping fathers and father figures step outside their comfort zone can create lasting memories.
For instance, Ormond Beach and nearby Daytona Beach are ideal for watersports such as paddle boarding, kayaking, swimming, fishing, or just relaxing by the shore. In the summer months, the Daytona Beach Bandshell hosts a summer concert series where dads of all ages rock out to their favorite tunes.
Tickle His Taste Buds
The old cliché says: "The quickest way to a man's heart is through his stomach." Thankfully, Ormond Beach is home to a wealth of culinary options ranging from fine dining to down-home cooking, to hole-in-the-wall greasy spoons and local favorites.
Where Mother's Day lends to brunch, more people are opting to take Dad out for dinner. From thick and juicy steaks to beachside cocktails and delicious desserts, it's easy to host a dinner he'll remember.
Log Some Family Time
Sometimes the only thing Dad wants is more quality time spent with the ones he loves. Between work schedules and other obligations, it's not always easy to carve out the necessary hours for memorable moments.
That's why many people opt for experiential Father's Day gifts such as tours, fishing excursions, or just walks around the block featuring pleasant conversation. When you live in a dynamic community like Halifax Plantation, every day presents a new opportunity to connect, relax, unwind, and live life to the fullest.
The exclusive builder in the community, we've been delighting homeowners with accommodations built to their exact specifications for more than 25 years. Browse the 'Community' section of our website to find the perfect property for your unique style and preferences. Then, contact us today to get started on the custom home you've always envisioned.