Wed, Jan 20, 2021 at 2:27PM
---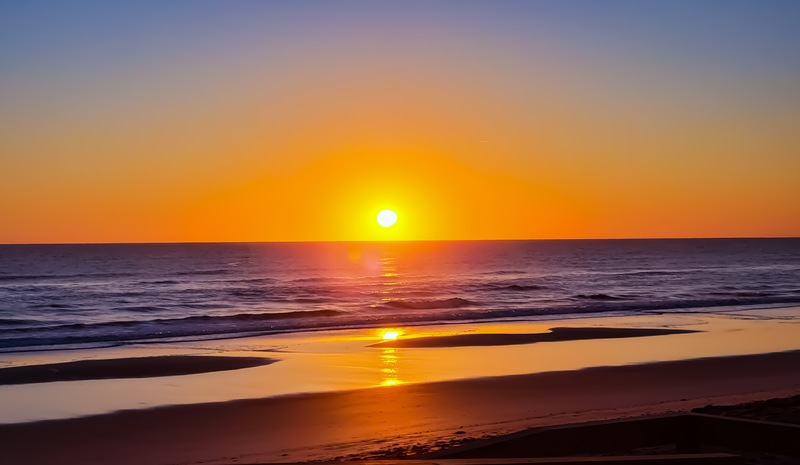 There's nothing more exciting than beginning a new year with a fresh outlook and plenty of possibilities for making changes. There's endless small ways you can take steps towards improving your daily life, whether for your health, happiness, productivity, or any other reason! When you choose to make your home in Ormond Beach or Palm Coast golf communities, you'll find that the local Floridian setting gives you plenty of inspiration to make lifestyle improvements. Here's four different ideas for new habits to consider keeping in mind for the new year!
Improve Your Sleep Habits
Are you finding yourself regularly starting your day tired and relying on your regular caffeine fix to get you through the morning? Taking steps to regulate your sleeping schedule and daily rhythm can help you have more energy and experience a healthier, more awake mindset as you tackle each day with a well-rested outlook. The first step? Determining a time you'd like to try and get to bed and wake up – at the same time every day. Sticking to this schedule may seem like a tall order – but consider the benefits! Waking up early eventually gives you a great chance to take advantage of a sunning Floridian sunrise and fresh air – plus, the lovely weather gives you the opportunity to enjoy it from the outdoors, at any time of the year.
Start the Day with a Walk
With that wonderful weather being the pattern – and not the exception – in Floridian life, it only makes sense to take the fullest advantage of life in paradise. Get in your daily steps by resolving to take more walks in the beautiful, great outdoors! Maybe you'd like to combine this activity with the previous habit and try to get in a daily morning walk with the sunrise. Alternatively, you might prefer the occasional trip to the beach to walk along the waves – which can be a great form of exercise, owing to the extra effort and energy needed to walk on the sand. Plus – the treadmill in your home can't compete with that breathtaking ocean view!
Become a More Adventurous Eater
There's a world of delicious eating options to explore – and there's no shortage of interesting tastes to try in Ormond Beach! One area where local cuisine flourishes is fresh seafood. Give it a try at spots like Riptides Raw Bar & Grill, where you can try out oysters, calamari, scallops, crab legs, and plenty of other soon-to-be seafood favorites. Another Ormond Beach local favorite, Hull's Seafood Market, offers both a retail market as well as restaurant space where you can enjoy a wide variety of fresh fish dishes.
Plus – have you ever tried sushi? The newly-opened Fugu Sushi is a great spot to test out this style of cuisine. Those not yet keen on fully jumping into trying raw fish can taste test some other sushi options, like the classic California roll or a shrimp tempura roll. If you're feeling adventurous, however, there's a whole menu of sashimi and nigiri to explore and expand your taste horizons.
Let these ideas serve as a springboard to consider small new ways to make changes for the better in the new year. If you haven't yet made the switch to living in lovely Ormond Beach, a larger change might be in order! Explore Halifax Plantation to find the best place to locate Ormond Beach FL new homes with our skilled builders and amazing luxury community. Contact us today to learn more!