Wed, Jan 20, 2021 at 2:27PM
---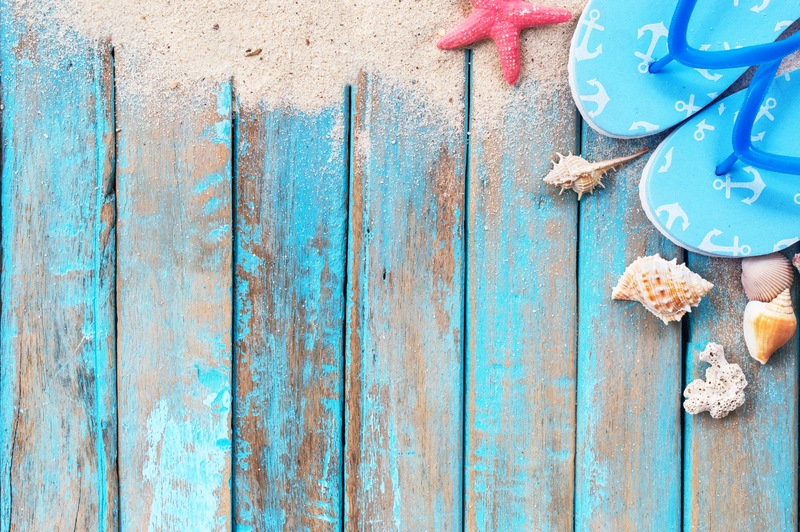 When you visit or make your home in lovely Ormond Beach, you'll quickly discover that the laid-back lifestyle, beautiful sunshine, and year-round mild temperatures add up to create a feeling of an endless vacation lifestyle for residents! With that feeling of summer fun pervading the area, it's easy to forget what time of year it is – even mid-winter. If you're a resident of homes in Daytona Beach, Ormond Beach, or the surrounding area planning a stay-at-home vacation packed with family fun for the weekend, or you're exploring the area in hopes of planning a move, read on for a few fun ideas on the best ways to live the vacation lifestyle while based at Ormond Beach FL new homes!
Take a Beach Day
Ormond Beach's coastline is home to expansive oceanfront views as well as packed sand, which led early automobile enthusiasts to flock to the area to race on the beach. This local legacy is recalled in its nickname, the "Birthplace of Speed." But if unlike those racing enthusiasts, you're looking to take it slow in this seaside setting, there's nothing better than a day spent soaking in the sun and ocean air at the beach. It's the perfect setting for some family fun, but also a great way to spend some peaceful time relaxing alone – with a beach walk for some fresh air, or relaxing in the sand with a great book. With plenty of local options, it's also easy to rent a kayak, go boating, or even try out surfing!
Get in Some Golf
Have a passion for golf? Make time for a round with ease as part of your Ormond Beach staycation. Our lifestyle community is home to our very own golf course! Novices and experts alike will enjoy playing on our course, designed by golf architect Bill Amick, or getting in some skill practice at our driving range, putting green, and chipping green. Halifax Plantation golf is an easy choice for an exciting day – from a trip to our Pro-Shop for quality gear, to a trip around the course, to a delicious dinner at our Tavern by the Green to finish out the day.
Explore a State Park
Ready for a new way to enjoy Florida's fresh air and natural beauty? There's plenty of state parks to visit – and a few right here in Ormond Beach! For example, start with a visit to lovely Tomoka State Park. Here, you can enjoy bird watching, nature trails, river access for canoeing and boating, and even camping! Another option is Bulow Creek State Park, where you can hike trails and also see the Fairchild Oak – a centuries-old oak tree with plenty of history to discover.
If you're already an Ormond Beach local, these ideas might be the perfect way to set out on a weekend staycation and enjoy how every day here is a new adventure! But, if you're looking to plan your move to the area, we're here to help! Visit our site or contact us today to learn all about the amenities of moving to Halifax Plantation – a place you're sure to feel right at home!