Fri, Jan 04, 2019 at 3:57PM
---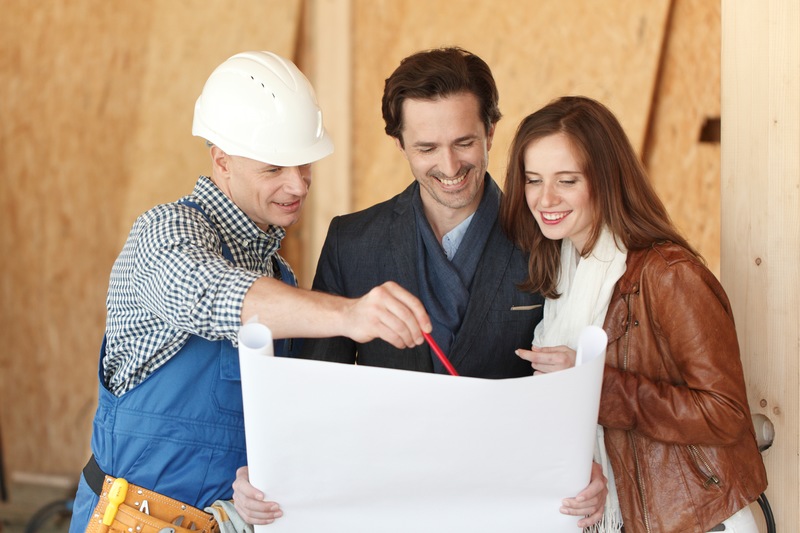 If you've been on the fence about whether to build a new custom home, there's no better time than now to finally move forward with your dreams. Unlike existing structures that can feature awkward layouts and undesirable aspects, custom homes are built to your exact specifications. That means you get everything you've ever wanted in a residence without having to put up with those items you don't need.
Best of all, you're in control every step of the way. No detail is too small when it comes to creating the perfect home for you and your loved ones. In the end, you get an ideal residence tailored to your exact desires and requirements. Read on to learn some of the other major benefits of custom home ownership.
1) Personalized Style and Comfort
Life's too short to put up with irritations in your living situation. While many people take a "that's just the way it is" attitude, you know that there has to be a better option.
The decision to have a custom home built is life changing. Imagine relaxing by your pool after a long day at the office. Or watching the kids play in your spacious backyard. You can even convert the spare room of your custom home to an office. That way, you'll enjoy the best of all worlds: a reliable workspace in a quiet and calming atmosphere. It all starts by reaching out to a trusted and reputable custom home builder.
2) Adaptability and Versatility
Along with your spare room, crafting a high-quality custom home opens the possibilities for a wealth of living options. For example, if you love to cook and entertain guests, a spacious kitchen filled with the latest amenities would be beneficial. If you long for a well-deserved spa day, why not bring the relaxation right to your own home with a personalized bathroom motif?
Plus, when you select a floorplan that matches your unique personality and preferences, you'll never again have to endure clunky home features or outlandish plans the previous homeowners thought were a good idea. Instead, each day in your custom home can be better than the last.
3) Improved Property Value
It's a fact of life. Neighborhoods change and community surroundings can fall into disrepair. What was once an idyllic locale can quickly transform into something you might not even recognize today. There's no reason why you should have to put up with an unsavory or uncomfortable living situation, especially when there are many other options available.
Any REALTOR® will tell you that curb appeal and quality home features are still major selling points for prospective buyers. Even if you never sell your home, neighbors and visitors to your property will be impressed by your pride of ownership.
Plus, when you move into a thriving community such as Halifax Plantation, you join a group of like-minded people who share your same interests and commitment to creating a safe and friendly living space.
4) Enhanced Safety and Security
Today's custom homes are purposely designed with safeguards to keep your loved ones protected at all times. That includes updated fire safety, special needs accommodation, new technology wiring, floorplans tailored to your specific needs, and more.
In addition, security experts say burglars typically don't strike homes they know are equipped with the latest safety features. For communities that feature a gate or secured access, crooks won't even get past the front drive. So, you can rest assured that your family is always safe inside your custom home.
5) Peace of Mind
When you feel good about where you live, everything else naturally falls into place. When you know that your custom home features energy-efficient appliances and was built with environmental sustainability in mind, you can take pride in the knowledge that you're doing your part for the planet. In addition, unlike existing structures, custom homes require little to no maintenance, while offering maximum privacy and protection.
For nearly 30 years now, we've delighted countless homeowners with personalized custom homes that match their every wants and needs. Now's your opportunity to join the ranks of these highly-satisfied customers. Browse our website to view some of our recent work. Then, contact us today to get started on a custom home that can bring decades of enjoyment to you and your loved ones.