Tue, Jun 08, 2021 at 11:55AM
---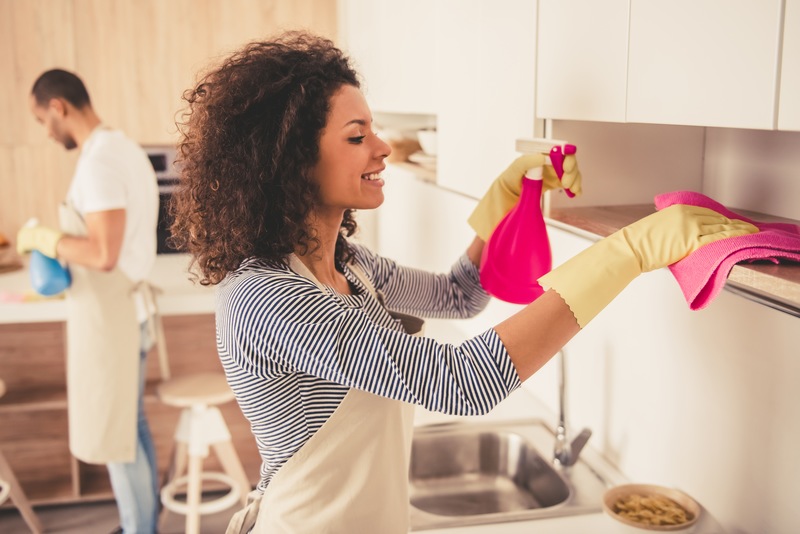 We all know the feeling – just when we think we've achieved a perfect, clean home, we notice that one spot that we totally forgot to clean. However, there's probably more of them lurking around your home than you might think! Even if you're preparing for a fresh start in Ormond Beach, Palm Coast, or Daytona Beach new homes, you'll want to start planning ahead to keep your home looking fresh, clean, and new for years to come. Start off the process by taking note of some of these places to watch as you go about your normal cleaning routine!
TV Screen
You might often ignore the streaks and dust to focus on watching your favorite show, but let's face the facts – your TV screen is probably in need of some special attention! Keep it looking shiny and new with the help of a microfiber cloth to gently wipe down the screen – or by using a moistened electronics wipe that's safe for the screen. Plus, don't forget to dust off all the nooks and crannies on the back. While you're at it, touch up the TV remote by dislodging any debris and wiping it down with a disinfecting wipe.
Mirrors
A streaky, dusty mirror can play a big role in making a room look disheveled and unclean – even if you've done your part to take care of all the rest! But we're not just focused on your bathroom mirror, which is likely to get the bulk of your cleaning attention. Do you have any other decorative mirrors placed around the house? Whether it's a bedroom vanity or a decorative mirror in the living room or hall, treat each item to a wipe down with a microfiber cloth and glass cleaning solution.
Kitchen Backsplash
You probably wipe down counters and clean your stovetop frequently. However, are you forgetting to care for your tile backsplash? Grease can tend to splash and build up here, creating an unclean surface over time. Soap and water are a simple solution – but if you need some extra cleaning help, opt for an all-purpose cleaner, a vinegar solution, or even a baking soda and water paste to scrub grout clean.
Curtains
Have you been putting off thoughts of how best to clean your curtains? Don't just leave them hanging! Curtains can gather up plenty of dirt, dust, and moisture around the home. However, not every curtain is made equally. While some might be easily machine washed at home, others might be in need of delicate handwashing to care for beading, lining, or other details. Others may even need to be dry cleaned professionally. Make sure to read the tag in order to avoid a costly accident!
Ceiling Fans
Out of sight, out of mind – and that's an unfortunate reality when it comes to dealing with the dust that builds up far above eye level atop your home's ceiling fans! Keep your fan operating in peak condition free from dust and grime by keeping it clean. If you have a long-armed duster tool to capture the particles and keep them from circulating in the air, use that. If not, you might opt to use an old pillow case slipped over each blade individually to capture and contain dust inside.
This list is only the beginning – and a perfect opportunity to consider different spots around your home that could use a little extra attention. You'll soon have the key to enjoying that new-home feeling for ages to come. If you're looking for the perfect place to find luxurious new homes in Ormond Beach FL, pay a visit to Halifax Plantation. Each day is always an adventure at our friendly golf community – and we're excited to welcome you!