Tue, Jun 08, 2021 at 11:55AM
---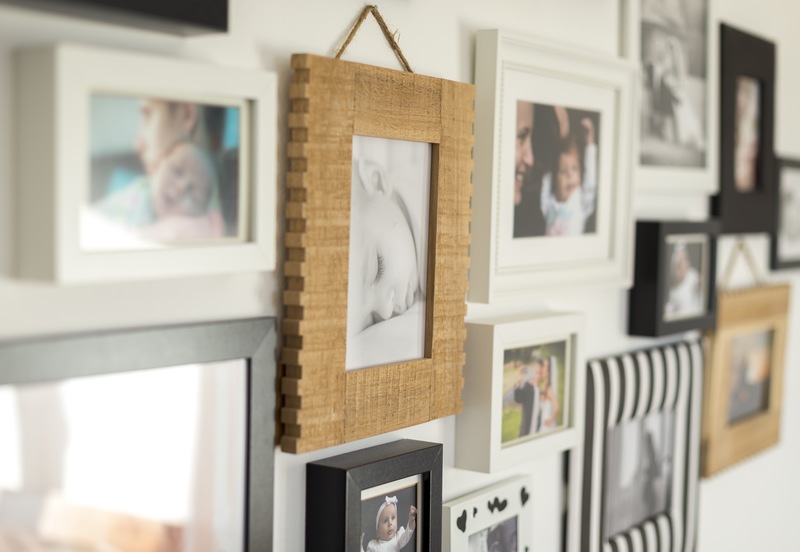 After you've worked hard with custom home builders to craft your dream home, then determined the perfect paint colors, furniture, curtains, flooring, and more, you might feel that your space looks great – but doesn't quite yet feel like a home. There's many steps you can take to help your home feel lived-in, yet organized and stylish. The best way? Introduce some personal touches! Adding in your favorite trinkets and displaying family memories might be the perfect solution – so, read on for a few ways to start sprucing up your sentimental style.
Create a Wall Display
Displaying favorite family photos can be a fast way to warm up a room. However, there's plenty of unique ways to add a special touch to those displays! For example, try gathering an array of your favorite portraits to create a fun gallery wall. Arrange several small frames to create an eye-catching statement wall – in the same way you might draw focus with one larger art piece. Or, if you're interested in adding or swapping out photos over time, consider creating a fun pin board, photo ledges, or line with clothespins to create a customizable photo display. But you don't have to only focus on photos – perhaps collecting postcards from your travels can create a special wall art piece!
Store Memories for the Holidays
It's never too early to start thinking about gathering up décor for the holidays – and it's the perfect time to look back on all your favorite family memories. Your summer vacation travels are a great time to find special souvenirs like ornaments for your family Christmas tree, or to snap some fun family photos. Turning your tree into an album of vacation memories can quickly become a time-honored tradition. Or, you can create a basket of photo albums to pass around on fun family occasions!
Customize and Personalize
If classic options like framed photos or collections of photo albums are a bit too basic, there's a whole world of customizable décor that may just be the perfect way to add a one-of-a-kind touch to your home. Shopping online for custom-printed items unveils a vast variety of options – from throw pillows, to canvas prints, to blankets, to clocks, and much more featuring your favorite photos. Whether created as a unique gift or purchased as a special touch to elevate your home, personalized décor is sure to please!
Make Those Souvenirs Stylish
Prone to picking up souvenirs to cherish and remember your travels? Sometimes, it can become difficult to store all those memories – but not if you include them purposefully in your décor design! For example, do you love picking up unique coffee mugs along the road? Set up a kitchen display that allows you to show them all off and utilize the full collection – instead of keeping them stuffed into a closed cabinet. Travel magnets could be displayed on a special framed display instead of crowded onto the fridge – motivating you to further build your collection. Plus, both of these options are great conversation starters!
We hope that these tips help you to add some unique, one-of-a-kind personality to Ormond Beach FL new homes. Settle in with more amazing memories formed at Halifax Plantation – your premier luxury golf community. We're excited to welcome you!