Tue, Dec 15, 2020 at 1:37PM
---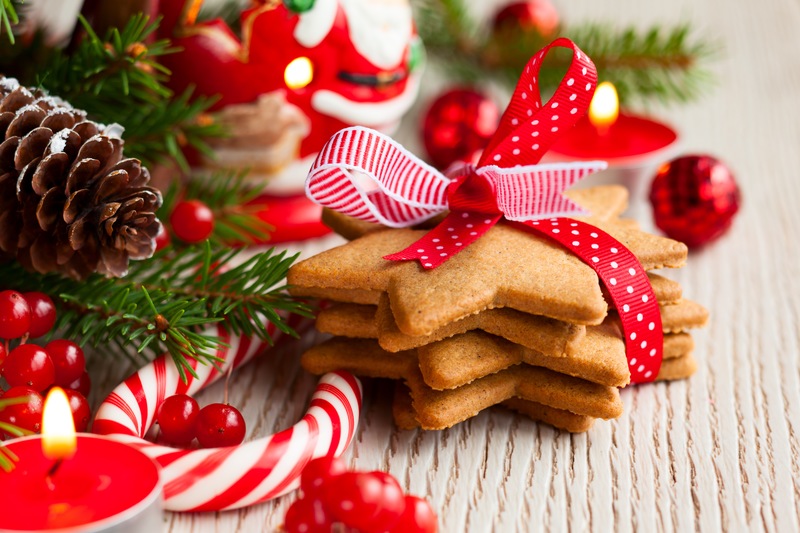 Sometimes, especially during a busy and unconventional holiday season, it can take a bit more effort than usual to get yourself and your home into the Christmas spirit. However, in spite of regular concerns for normal family routines, work, and plenty of other tasks to do, it's important to find small ways to carve out time to enjoy the energy and magic of the year's end. Here's a few tips for small ways to celebrate, bringing some much-needed excitement and mood-boosting to your Ormond Beach and Daytona Beach new homes this December:
Bake Some Delicious Christmas Treats
It's time to dig up that scrapbook of classic family recipes or discover a new online cookie recipe to try out. Combat that chill in the air by bringing some warmth into the kitchen (and your family's bellies) by baking! Whether you love classic gingerbread, crowd-pleasing chocolate chip, or even a traditional cultural favorite like Polish Kolaczki or Italian Pizzelle, making Christmas cookies or even other baked goods is a great way to create some seasonal family fun in the kitchen.
Decorate and Dazzle with Christmas Lights
Nothing says "Christmas" quite like the beautiful twinkle of string lights. Create some holiday magic by lighting up the night – indoors or outdoors! Outside your home, you can add some magical decoration to trees or create illuminated icicle "drips" with special string or LED strip lights. Indoors, create a cozy, celebratory atmosphere in your home by dimming regular lighting in the evenings and allowing your lit-up tree, mantle, or other décor to shine. If outdoor decorating isn't for you, it's the season to soak in the spirit from others. Gather up the family and take a drive around the neighborhood for a self-guided tour of the magical local light displays!
Create Your Own Holiday Movie Marathon
Can't find the extra energy for some of these other suggestions? One great way to get into the holiday spirit doesn't require you to leave the couch. For a little Christmas escapism, grab some popcorn or hot cocoa (with a peppermint stick!) and queue up a Christmas movie marathon. Whether you love the laughs of comedies like Elf and Home Alone or prefer the classics, like It's a Wonderful Life or Miracle on 34th Street, it's a surefire way to kick off the holiday season.
Get in the Giving Spirit
If the other suggestions on the list still aren't quite right, it might be the perfect time to get back to the true spirit of the season. Putting energy into giving back to others, in whatever form that may take, can be a wonderful way to feel the Christmas magic. For some, this might mean buying a special gift to thank and recognize someone who helped you during the past year. Or, you might consider ways to participate in charity. Plenty of organizations hold toy drives or fundraisers at this time of year to help provide for those less fortunate. Now (or any time) is a great opportunity to find ways that you can help.
Laugh with Family – Near or Far
Extend this energy even further – do you know of any family or friends that could use some holiday cheer? Don't leave anyone stuck alone for the holidays – while travel might be restricted due to the ongoing pandemic, video chat or phone calls can be a perfect opportunity to connect with those you care about. Perhaps you can organize a virtual family game night or even just a chat while decorating the tree with your crew. Connecting with loved ones is always a great source for holiday cheer.
We hope that these suggestions gave you some fun ideas of ways to celebrate the holiday season. If you're looking towards the future and considering a fresh start and move for the new year, we think Halifax Plantation is the perfect place for meeting new friendly faces while experiencing holiday cheer and making memories each and every year! If you're ready to learn more, contact us today to get started discovering Ormond Beach Florida new homes.