Tue, Nov 27, 2018 at 4:35PM
---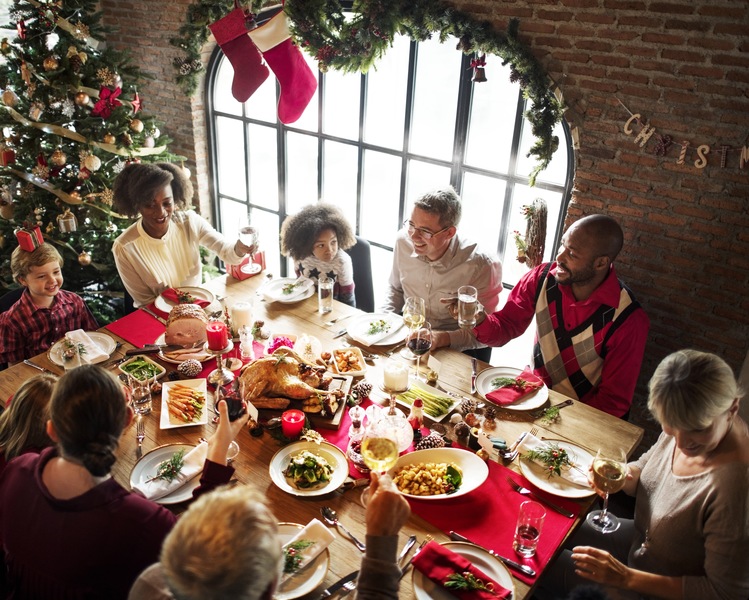 It's the "most wonderful time of the year" in Central Florida, and tourists and residents alike are planning memorable activities to round out this year, and say hello to 2019. In and around Ormond Beach, there are a variety of celebrations and activities to interest every member of the family.
What better time to gather loved ones to make lasting memories? You could also meet new friends and neighbors. Plus, the holidays are an ideal moment to explore local favorites and learn more about hometown history. Use these suggestions to plan a festive and fun holiday for everyone.
Family-Friendly Fun
Ormond Beach is informally known as "Florida's Festival Capital." That's because there's always something fun, interesting, and exciting going on in town. Part of the 'fun coast' (the area code 386 spells F-U-N), this city transforms into a winter wonderland during the last few months of the year.
Many craft shows, holiday parties, community lighting competitions, and more are planned. Plus, every year a unique holiday parade rolls through town, featuring classic cars that can't be found anywhere else. There's also a 5K challenge and other novel opportunities for involvement.
Elsewhere throughout the year, Ormond Beach lives up to its "festival capital" nickname by hosting cultural and art festivals throughout the city. That includes the Native American Festival, Celtic Festival, Riverfest Seafood Festival, plus various arts and craft shows. Whether you call this region home for all or part of the year (or are a visitor considering relocation), there's always something fun and exciting happening in Ormond Beach.
Traditional Activities
For many people, the end of the year is a time to reflect upon blessings and bounties that we enjoy every day, and sometimes might take for granted. Ormond Beach residents share a variety of faith traditions and special observances.
In addition, the outgoing and community-minded residents here are always among the first to participate in volunteer activities that promote the spirit of friendliness and fellowship for which this community has become known. That includes neighborhood meal cooking, serving, and delivering. There are many other similar programs and events that spread the compassion and grace that this season represents for so many people.
Holiday Fun - Florida Style
Who says you need snow to have a great winter celebration? In Central Florida, everyone has the chance to celebrate holiday traditions in style. Various parades are held throughout Volusia County. In addition, the annual 'Light Up Volusia' event always draws scores of holiday revelers.
In addition, many cities schedule their own tree lighting ceremonies. Often, Santa and Mrs. Claus will make a special appearance. There are also classic and beloved stage plays presented across the county.
In Ormond Beach, an annual favorite is the Tomoka River Boat Parade. You'll see local boats decked out with decorations and lights. Prizes are awarded for the most creative designs. "Holidays at The Casements" is another favorite that families here look forward to throughout the year.
Enjoy the Holiday Spirit All Year Long
Many people wish the friendliness and fellowship demonstrated during the holidays would never end. When you live in a dynamic and thriving community, it doesn't have to.
In Halifax Plantation, you'll meet outgoing and like-minded neighbors who share your same interests. Every day is an opportunity to meet new people and have the time of your life. Plus, this community has it all. You get easy access to world-class attractions and essential amenities, while still enjoying the peaceful and laid-back appeal of a location nestled among nature.
For nearly 30 years, we've created elegant and stylish custom homes in Halifax Plantation for people from across the country and around the world. Now, it's your turn to reap all the amazing benefits that go along with custom home ownership. Contact us today to learn more about how simple and affordable the process can be.