Mon, Nov 23, 2020 at 11:44AM
---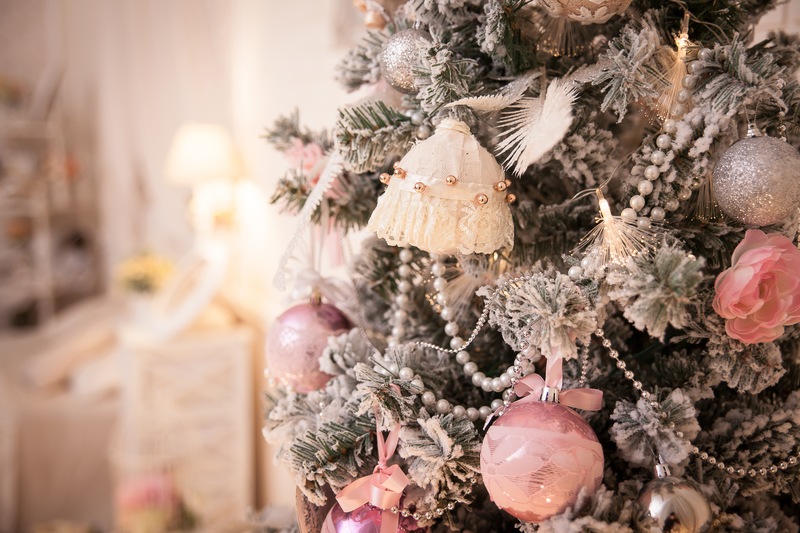 As we reach the end of November and begin to look forward to the winter holiday season, you're probably beginning to think about holiday decorating for your homes in Daytona Beach, Ormond Beach, and the surrounding area! Getting an early jump on decorations is one of the best ways to start feeling festive – and there's so many different ways you can get in the spirit. Whether you're hanging a favorite wreath or breaking out your whole Santa décor collection, holiday decorating is a fun way to personalize your space. A Christmas tree is a decorating staple – so why not also put your own unique twist on it, as well? Read on for a few different ideas to think about sprucing up your Christmas tree – or maybe even adding an additional non-traditional one to your space!
Craft Something Colorful
Opting for an artificial Christmas tree comes with a lot of perks. Setup can be simple, they can be re-used year after year, there's less cleanup without pine needles being littered around the floor, and less upkeep is needed. However, there's also another unique benefit that many people forget to consider – their looks can be highly unique, as well! Artificial Christmas trees come in a variety of bold colors that can make a serious statement. All-white trees can give a magical, wintery feel to a space. Silver and other metallics can recall vintage holiday trends. Some trees come in ombre tones for an eye-catching look, or unique shades like baby pink can suit decorating tastes with a fun flair. With all these options, why only limit yourself to traditional green?
Try an Untraditional Topper
Placing a star on top of your tree is a classic choice – but there's plenty of other options to explore for an eye-catching tree topper! Online stores, craft fairs, and shops offer no shortage of options, from sophisticated and modern to quirky and fun. You might be interested in a rustic, sculptural wire topper that spells out a festive word or comes in a holiday shape. You might opt to hang a fun and festive hat – like those donned by Santa Claus or his workshop elves. You could get crafty with ribbon to add an oversized bow. If you're still wanting a star, even the most traditional choice comes in plenty of unique shapes and sizes – from retro, to mirrored, to minimalist, and so much more.
Pick a Fun Theme
An easy way to put a twist on your tree decorating is to pick and run with a theme! For example, living in Ormond Beach FL new homes amongst plenty of beachy gift shops means that you can introduce some Floridian flair to your tree! Take a cue from the seaside and cover your tree with seashells and other nautical-themed ornaments. If you're a sports fan, why not use a Christmas tree as a space to honor your favorite team? Alternatively, you might purchase ornaments with space to hold treasured family photos and turn your tree into a photo album of sorts.
Think Outside the Box
If you're not sure where you'd want a tree taking up space in your home, you might consider that your Christmas tree needn't be an actual tree at all! For example, you might opt instead for a festive wall hanging tapestry or a wall decal that can help you artistically designate a space to place your Christmas gifts without taking up too much room. Also, opting for a miniature tree might be a fun way to compromise on the decorating, setup efforts, and space requirements while still having a spot to hang a few treasured ornaments.
We hope that these different ideas and options have given you some thoughts to begin considering as you plan your Christmas decorating for the upcoming season. When you make your home at Halifax Plantation, you'll have plenty of opportunities to have exciting holiday adventures and enjoy all the benefits of our friendly community. Contact us today to learn more about exploring options for new homes and planning your move!