Thu, May 23, 2019 at 11:45AM
---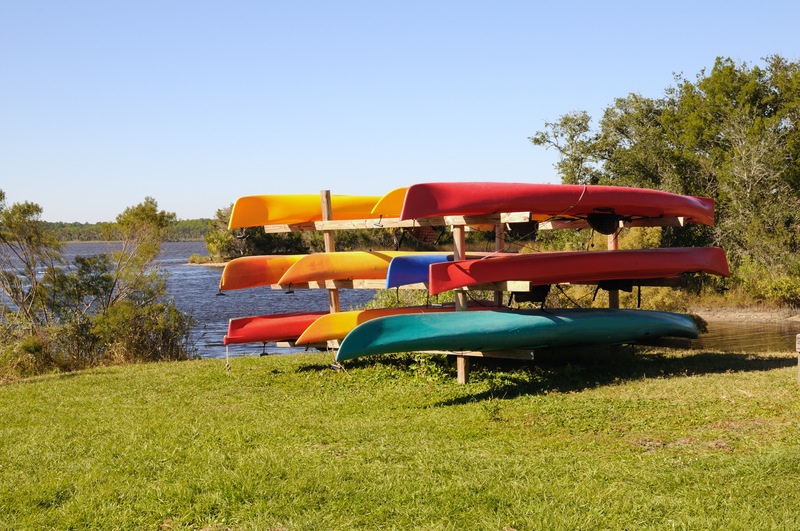 Ormond Beach has become a mecca for summer fun. From top-quality dining to gorgeous sandy beaches, Ormond Beach offers something for everyone. Whether you're seeking a relaxing location to work, play or live in, look no further than the "birthplace of speed".
Here, you can explore the interesting history that eventually led to Daytona becoming the NASCAR capital or simply sit back and enjoy the gorgeous weather and tropical vegetation. To make your summer plans a breeze, we've compiled some of the top activities and attractions to add to your perfect summer plan. Take a look!
Hit the Beach
Whether you live in Florida full-time or just part of the year, you know that the beaches here are pristine. White and orange sand covers the grounds of our beaches where driving is acceptable and fun! The entire town of Ormond offers beach access facilities that make hitting the beach an easy undertaking. Check out Andy Romano Beachfront Park for family-friendly amenities, including playgrounds, restrooms, picnic areas and more. You can feel comfortable and safe knowing there are lifeguard stations throughout. In addition, there are several side street beach access ramps where, for a small fee, you can take your own car for leisurely drive on the sand.
You and your family will love all that the beaches have to offer and there's truly no better time than summer to take a dip in the ocean. Ormond Beach also offers top-notch Florida surfing and there are many local surf shops that rent boards by the hour. On a calmer day, try paddleboarding along the sandbars to spot dolphin and various fish. This summer is the ideal time for you to discover what makes Ormond Beach a top beach destination!
Discover History in a Natural Setting
Florida is steeped in history and Ormond Beach is no exception! Come discover the incredible history of this coastal area at one of three local parks. Addison Blockhouse Historic State Park is located left of the gorgeous Tomoka River. Here, you can view the remains of the former plantation home of Josh Addison, who lived here in the early 1800s. The home was destroyed in a fire during the Seminole wars and later used as a defense site. Even its current state, the home ruins create a gorgeous historic site in its natural park setting.
Continue your history tour by visiting Tomoka State Park. Here, you and your family can enjoy fishing, kayaking, hiking, and more while learning about the native tribe that once inhabited the land. The park is formerly the site of Nocoroco, a village of Timucan Indian people. The remains of this site are archaeological treasures and there is even a large Timucan statue to commemorate the native site. As you explore, be sure to look out for wildlife as the park is home to many local species, including endangered animals and unique bird species.
Just down the road and across the street from Halifax Plantation, is Bulow State Park. This park stretches for 5,600 acres and is filled to the brim with interesting wildlife and foliage. Here, you can get a taste of what the area looked like when it was originally discovered. With a majority of the land submerged, this area is a perfect example of a thriving Florida wetland ecosystem. Be sure to check out the front entrance of the park where the Fairchild Oak takes center stage. This incredible Southern Live Oak creates a unique backdrop for picnicking or taking photos.
Wine & Dine
End your perfect day of exploration by indulging in Ormond Beach's finest! The Ormond Wine Company offers a cozy setting where you can enjoy a glass of red or white. Enjoy the rustic wine cellar feel of this locale while chatting with friends and family about your adventurous day. You also don't have to be a wine connoisseur to enjoy spending time here. They also offer artisan beers and food delicacies for you to taste.
If coffee is more of your thing, try Sweet Marlay's, located on historic Beach Street. This down to earth coffee shop offers incredible fresh brews and yummy snacks and treats. Unwind and relax in this comfortable, beachy atmosphere.
For dinner, check out the Grind Gastropub and Kona Tiki bar located in the arts district of Ormond Beach. Voted best bar, tiki bar, outdoor dining and best bloody mary, you have no reason but to come check out this local spot. The Grind is considered a gathering place similar to a neighborhood pub where friends and family can meet up to enjoy a diverse menu in a comfortable environment. The different sections of the restaurant offer everyone a setting they can feel at home with and the food does not disappoint!
Ready to engage in a little summer fun? Ormond Beach is a must-do and you'll find yourself wanting to come back for more. As you drive around and explore the area, you'll notice the many local attractive neighborhoods. In such a sought-after area, Halifax Plantation stands out on its own. Located in an ideal, quiet part of town, living here offers the best of both worlds. Here, you can enjoy proximity to the beach and all other local attractions, while residing in a quiet, peaceful home setting surrounded by nature.
For more than 20 years, we've helped countless homeowners discover their perfect dream home in Ormond Beach. From golf villas to estate homes and more, you will be sure to find a home that fits your lifestyle and needs. Browse our testimonials to see what people are saying about Halifax Plantation. Then, contact us today to begin searching for the Central Florida home you've only dreamed about.