Thu, Oct 22, 2020 at 1:01PM
---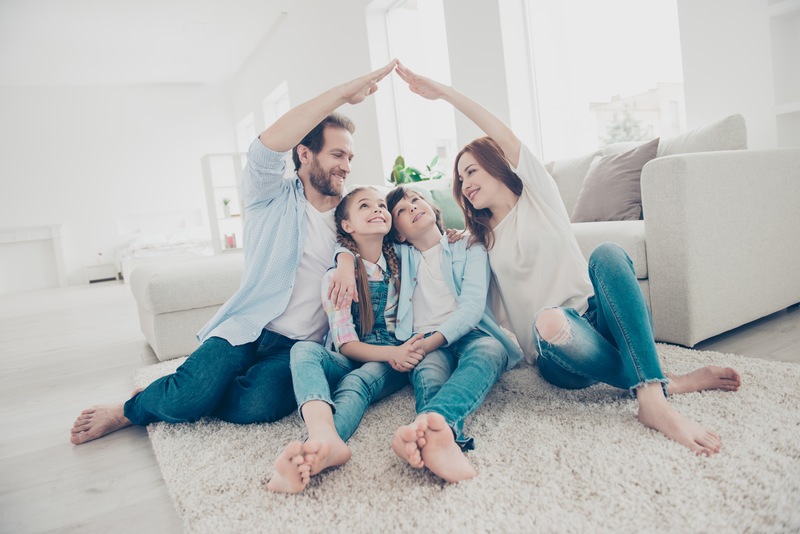 If you've decided it's time to start planning your new-construction home in Ormond Beach, you're probably incredibly excited – but you also have a lot of things on your mind. After all, choosing to build can be a complicated process – but it doesn't have to be stressful! Here are a few important do's and don'ts to keep in mind to help ease the process and to make sure you get the most out of your new home.
DO – Determine Your Budget Upfront
It's important to nail down your budget early in planning so that you will know you're staying on target during the building process. Before you start, you'll want to look at all the costs involved in building. Knowing how much you can afford and the options that are most important to you will help you make financially-savvy decisions. But, you'll also want to consider and plan for ongoing expenses for the home, such as property taxes, upkeep, and utilities.
DO – Explore Model Homes
Trying to get a feel for your future home by looking through photos and floorplans isn't always enough. To fully envision your future home – and what it'll be like to actually live in it – you will want to see it in action. Talk to your homebuilder to arrange an opportunity to walk through a model home, so you can see, firsthand, the type of home you can expect. You'll be able to explore and better visualize every inch of your future space's floorplans. Since we know that navigating a pandemic means that this opportunity isn't always easy, plenty of builders currently offer excellent virtual tour options. Consider checking out the floorplan through a virtual 3D model or with a video call walk through!
DO – Know Your Timeline
When you begin the homebuilding process, you'll want to figure out plans for the timeline of this new construction project. Determine your expected completion dates so you and your builder can better determine when the construction should start, key points of progress, and when to expect all the construction to finish. You'll also want to know when you'll be able to tour the ongoing construction to see progress, make key construction decisions, identify any issues, or simply to get excited about your future home as it becomes reality. Helping shape your construction calendar will help you navigate moving plans so you can start your life in your new home on time, as well!
DON'T – Take a Hands-Off Approach
The most important thing to remember about your new construction is that it is YOUR custom home! You are a key player in the construction process, so clear lines of communication between you and your selected builder are a must. Be sure to voice your opinion and work with your builder to make changes happen early – before it's too late or costly to go back and alter floorplans or construction details. Make sure to be available as needed and to keep constant communication with your builder for updates and approvals. Staying involved will make for a much better tailor-made home at the end of the process.
DON'T – Forget to Build For Your Needs – Including the Future!
When you're thinking about your dream home, think about what you need now AND what you'll need in the future. Are you planning to start a family sometime after moving in? Will you be responsible for caring for aging parents? Are your children about to leave the nest? Perhaps you're even planning to adopt a new furry friend. Whatever your future may bring, it's important to think ahead and reflect those changes (the best you can) in the plans for your new home construction. Building now for future changes can help you save money – since you won't have to make major alterations (or even move once again!) later down the road.
DON'T – Neglect to Pick a Perfect Location
What is a perfect home without a great location to match? Building a new construction home allows you to choose a location that fits your personality and family's needs. It's important to choose a welcoming community with all the amenities you need for your lifestyle. For example, if you have kids, you'll want to explore your area's access to schools, parks, and more. If you are active, you may want to see what outdoor amenities and fitness facilities the neighborhood offers.
When you're looking for that perfect location, consider putting down roots at Halifax Plantation, an Ormond Beach premier luxury community. Here, you can enjoy an active lifestyle out at our tennis facility or on our championship Halifax Plantation golf course. Or, enjoy a great meal at Tavern by the Green, our clubhouse, or the Pub Sports Bar. Our location also means easy access to a full-service shopping center, as well as being close to the ocean for a relaxing beach day. Sound exciting? Contact us today for more information about building your new home in beautiful Halifax Plantation.