Wed, Aug 28, 2019 at 11:33AM
---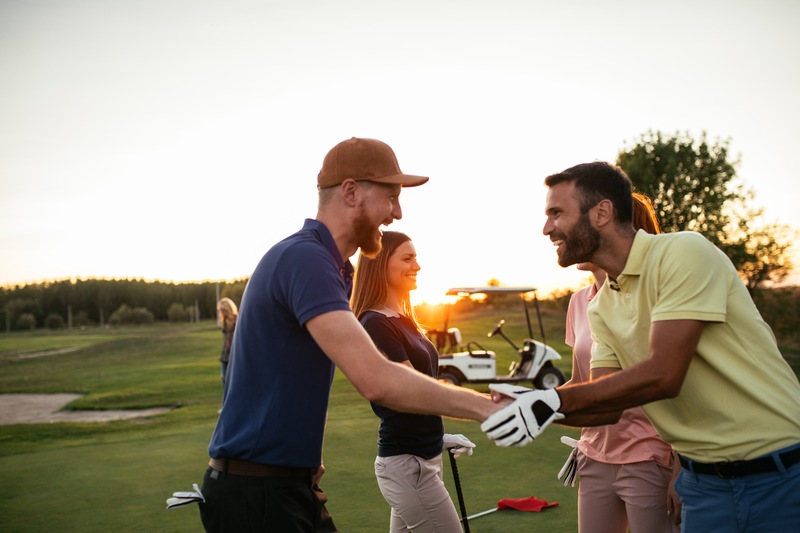 Golf is one of the most-loved sports of all time, and with good reason. This low-impact activity provides both mental and physical activity. Beyond these wellness perks, playing golf also helps promote good manners, is conducive to varied play (solo or in groups), has no age limit, and no two games are ever alike. Plus, nothing compares to being able to eat, drink, and be merry on the golf course during a pleasant Central Florida day.
August is National Golf Month. It's also Family Fun Month. That makes now an ideal time to gather loved ones and log quality time on some of the most outstanding golf courses in the area. One such popular location is the pristine golf course at Halifax Plantation.
Now that you know why golf has remained such a beloved past time through the years, read on to discover more about the major benefits for players of all ages.
Golf Benefits for Active Adults
Psychologists assert that as we age, it's essential to find ways to keep our minds sharp. Golf is mentally challenging. In addition, the low-impact nature of the sport comes with a reduced risk of injury compared to other activities. When you use a golf cart to navigate the course, it's easy to create a truly enjoyable and relaxing day in the sun.
In addition, golf is often viewed as the original networking venture. To this day, major business transactions and partnerships occur on the golf course. So, while you're having a great time, you could also be making integral connections with others.
The key is to find an outstanding course on which to play. For more than 25 years, the Halifax Plantation Golf Club has been a recognized leader in the area for its challenging play and unmatched aesthetics.
Golf Benefits for Children and Youth
Youth are like sponges — always seeking new information and new experiences. You can help harness that natural tendency by introducing kids to the joy of playing golf. Along with the mentioned benefits, children and youth will also learn essential virtues such as patience, etiquette, emotional control, self-improvement, and most of all a productive way to have fun.
In addition, golf is a safe environment where children and youth can learn and grow. Plus, there's no minimum age to begin playing golf. That means kids of all ages can start logging quality time on the course with siblings and friends who can easily become lifelong companions.
Other Benefits of Golf
As mentioned, golf is a great way to network and make meaningful connections that can be helpful throughout your life. That's especially true for young professionals who are just starting their careers.
Many people have even met their future spouses on the course! That shows the power and lifetime value of the sport. Remember that not every golf course is created equal. You want and deserve a course that comes with a solid reputation. For years, people from across Central Florida have flocked to Halifax Plantation to enjoy a fun-filled day of golf.
Year-Round Wellness
As discussed, the benefits of golf are numerous. You'll get great exercise, clear your mind, connect with friends and loved ones on a new level, soak up the sun, and much more. You can even play golf alone — either as practice, or to help you find your center after a stressful day at school or work.
In addition to being the locale of a well-known golf course, Halifax Plantation is also an award-winning and stand-out community in Central Florida. Nestled among nature in beautiful Ormond Beach, this neighborhood is conveniently located near world-class amenities and top-notch attractions. Browse our website to witness the custom home elegance of which we're capable. Then, contact us today to get started on a personalized and high-quality custom home of your own.