Wed, May 26, 2021 at 9:52AM
---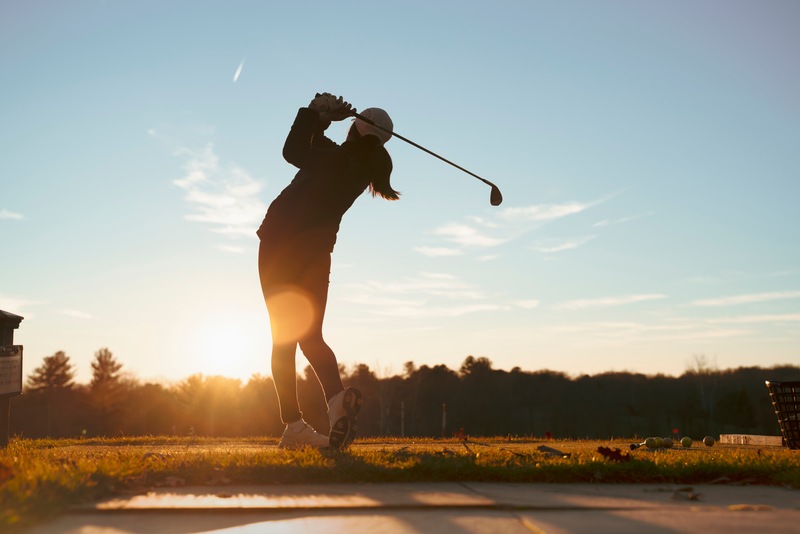 Happy National Women's Golf Month! Every June, we celebrate this beloved sport and the women who have helped shape it from the start. Here at Halifax Plantation, the premier destination for Ormond Beach Florida new homes, it's easy to swing into the festivities this month and all year long — especially with such gorgeous greens right in our very backyard. Just read on to see some of our favorite ways to celebrate this special occasion from the comfort of your Halifax Plantation home!
Go Beyond Golf
The best way to celebrate National Women's Golf Month is, of course, to perfect your swing or have a fun round with friends! However, when you enjoy this classic pastime, you aren't just having fun soaking in Florida's fresh air — you might just be building your skills off the green, too. For example, according to a study shared by PGA, a majority of women who golf believe that the sport is a helpful tool in business and networking, that it encourages healthy risk-taking, and can help promote feelings of inclusion and professional achievement. Who knew one little sport could do so much? Just more reasons to take up the beloved pastime, if you haven't already!
Learn About Great Women In Golf
This is also a great time to learn about some of the groundbreaking women in golf! There are so many great women to discover: from 32-year-old Inbee Park, a top-ranked player with seven majors to her name, all the way back to Mary, Queen of Scots — who, according to the Professional Golfers Career College, is considered the first women to play the game and may have coined the term "caddie." After learning about women in golf history, of course, you may just want to go out and make some history of your own!
Consider A Golf Getaway
These days, the appeal of a golf getaway has never been greater! We're all looking for ways to get away from our homes, expand our horizons, and explore the great outdoors, and trips to golf destinations like San Diego, Phoenix, or charming Myrtle Beach certainly fit the bill.
Make The Greens Your Home
Of course, while there will always be an undeniable charm to a golf getaway, you don't actually have to take a trip to enjoy the vacation vibes to the fullest. When you live in Halifax Plantation, all of your favorite resort amenities — think a 25,000 square-foot clubhouse, pro shop, driving range, putting green, and chipping green with sand trap — are accessible just steps away from home, plus a pool and other fun ways to cool off after your afternoon on the green. For women who love to golf with family and friends, and enjoy the leisurely lifestyle that goes along with it, our corner of Ormond Beach is sure to please.
However, if you don't already call Halifax Plantation "home," we're here to help you achieve your dream home goals! Call us today and achieve your goal of great golf, family fun, and luxury living all year long.