Thu, Oct 22, 2020 at 1:01PM
---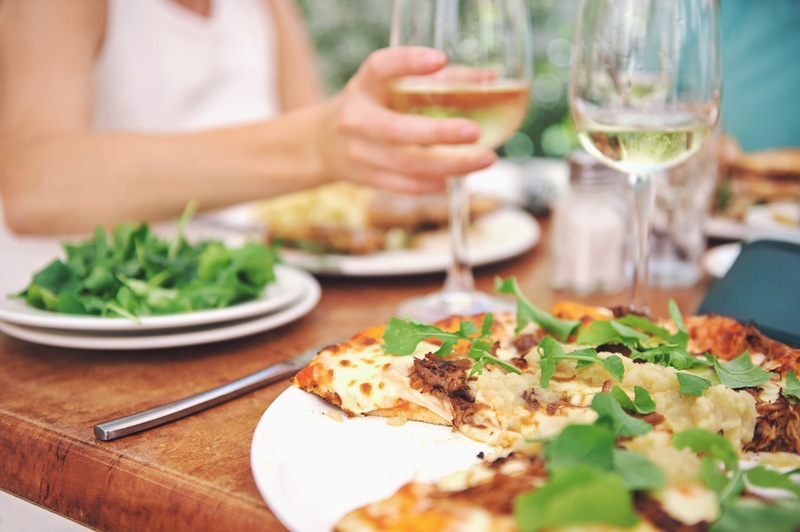 When you make your home in the beautiful Ormond Beach area, you'll learn that one of the best things about living in year-round warm temperatures is all the wonderful opportunities for outdoor dining! Whether you want to enjoy scenic views with your meal or you're simply more comfortable with the option of outdoor spacing and fresh air, there are plenty of al fresco dining opportunities near homes in Daytona Beach and in Ormond Beach, as well as the surrounding area, to meet your needs. Here are a few notable options you might want to explore!
Water and Wine
Living near both the Atlantic Ocean and the Halifax River gives residents double the opportunity to find beautiful views while dining. One popular destination is Caribbean Jack's in Daytona Beach. Enjoy dinner and drinks while overlooking the Halifax River, with views of passing boats and a fun outdoor atmosphere on an expansive deck. The restaurant often features live music, as well. If you're looking to get closer to the beach and overlook the Atlantic Ocean, consider a trip to the Beach Bucket in Ormond Beach. Here, you can enjoy a casual breakfast, lunch, or dinner while watching the incoming waves or gathering around a fire pit.
Variety of Veggies
If you're following a vegan or plant-based diet, there are plenty of delicious outdoor dining options in the area that will accommodate your needs! For example, you can try out Eden Fresh Café – an Ormond Beach restaurant that conveniently offers plenty of plant-based and vegan options, while also being 100% kosher certified. You'll enjoy delicious smoothies, salads, sandwiches, and more, with seating options on the outdoor deck. Nearby Wild Rabbit serves up delicious acai bowls, soups, wraps, sandwiches, and more. Plus, you can enjoy your meal on their charming outdoor back patio.
Sunshine and Seafood
Being close to the water also means local restaurants serve up a big variety of fresh seafood – in plenty of different ways. Hull's Seafood is a classic favorite in Ormond Beach, and they even have their own fishermen who bring in a daily catch. They have an outdoor patio and a to-go seafood market. If you're a fan of sushi, you'll want to check out Ormond Beach's newly-opened Sushi Fugu. Their menu features a wide variety of sushi rolls and sashimi that you can enjoy on their outdoor patio which overlooks the Halifax River. Another casual dining option is Lulu's Oceanside Grill, also in Ormond Beach. Lulu's offers fresh local seafood (alongside plenty of other delicious offerings) that you can enjoy on their wide-open relaxing patio.
Travel the World
While seafood may be a go-to choice in the Ormond Beach area, you can take a tasty trip around the world with a wide selection of restaurants featuring cuisine from different countries (many which have outdoor dining). Zen Bistro in Daytona Beach's historic downtown features Thai food on a relaxing outdoor patio. Tia Cori's Tacos, also in Daytona Beach, offers up casual Mexican specialties. In Flagler Beach, Faro is a new beachside eatery featuring flatbreads and appetizers with a casual Italian-American flair.
When you choose to live at Halifax Plantation, you'll have easy access to all these restaurants as well all the other dining locations that Ormond Beach and the surrounding areas have to offer. Explore our website to learn more about all the benefits of living in Ormond Beach's premier luxury community – where you'll feel right at home and enjoy new adventures every day.