Tue, Nov 06, 2018 at 4:45PM
---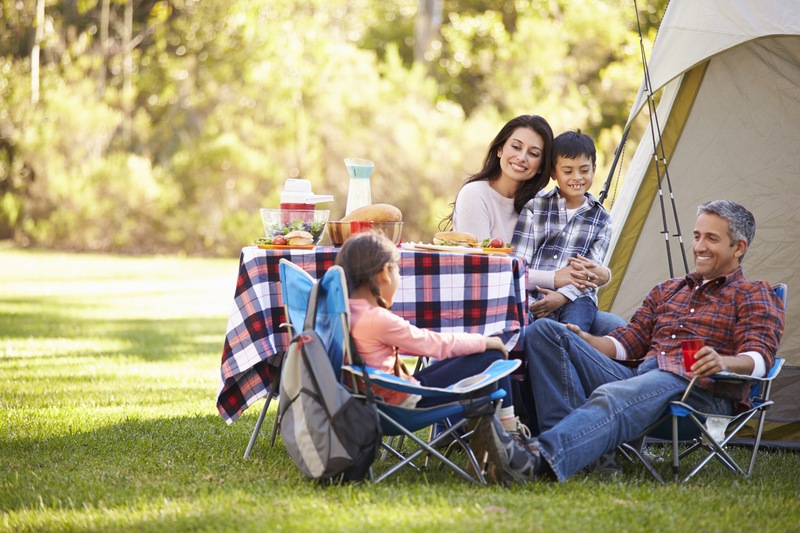 As temperatures drop and the days get shorter, many Central Florida families are making preparations for seasonal outdoor camping. Here, you can get a close-up view of nature and make lasting memories with friends and loved ones.
The good news is you don't have to drive miles away for a great camping experience. There are many safe and clean sites in and near Ormond Beach that make it easy to steal away from a weeklong adventure, or just a one or two-night stay. Read on to discover some of the best spots to set up camp this season.
Campgrounds
For camping enthusiasts, there's nothing better than relaxing under the stars and enjoying the peaceful sounds of nature. Nestled among the trees and native Florida vegetation along the Ormond Scenic Loop and Trail, Tomoka State Park offers a variety of activities to interest every member of the family. That includes boating, canoeing/kayaking, fishing, hiking, or simply soaking up the pleasant Central Florida atmosphere.
Best of all, when you live in a thriving Ormond Beach community, every weekend can be a natural escape. In fact, Tomoka State Park is just a short drive from Halifax Plantation. That means you could be roughing it in the woods on Saturday night, and right back in the warmth and comfort of your custom home to start a new week.
RV Parks
Maybe you're a weekend warrior searching for some fun before getting back to the grindstone. Or, you might live on the road full-time. Whatever your specific situation, Ormond Beach is a secure and friendly locale to park your recreational vehicle of any size. There are many areas throughout town where you'll feel right at home while soaking up the picturesque Central Florida sights and fresh Ormond Beach sea air.
For example, at Coral Sands RV Park (located off A1A in Ormond Beach), you'll get a true beachfront camping experience. Ormond Beach's Addison Blockhouse Historic State Park is accessible from nearby Sunshine Holiday RV Park (on U.S. Highway 1).
Just a short, leisurely drive from Ormond Beach is the International RV Park and Campground. Close to Daytona Beach attractions and Ormond Beach historical sites, this family-friendly option has become increasingly popular in recent years. In addition, there are many other quality RV parks in the region.
Local Favorites
One of the best aspects of Central Florida is convenient access to world-class amenities and attractions. Locals and visitors alike appreciate the balance between big-city features and small-town comfort.
If you're not interested in (or able to enjoy) overnight camping, there are many state and local parks where you can still get the full natural experience. That includes Bulow Creek State Park, home to the world-famous Fairchild Oak. This site (part of the National Registry of Historic Places) is just a short drive from Halifax Plantation. That means you could visit every day the area that routinely attracts people from across the globe.
Your Own Backyard
In fact, when you live in harmony with the environment, each moment creates a strong connection with nature and brings you closer to the historical beginnings of Ormond Beach. Plus, in your new custom home equipped with all the features you most desire, you'll enjoy everyday comfort and elegance.
That's partly why, for more than 25 years, countless residents have trusted us to craft personalized residences that perfectly match the desires and requirements of their loved ones. Now, you too can experience the major benefits of custom home ownership. Browse our website to witness the unsurpassed style we create. Then, contact us today to get started on a quality custom home of your own.