Tue, Dec 15, 2020 at 1:37PM
---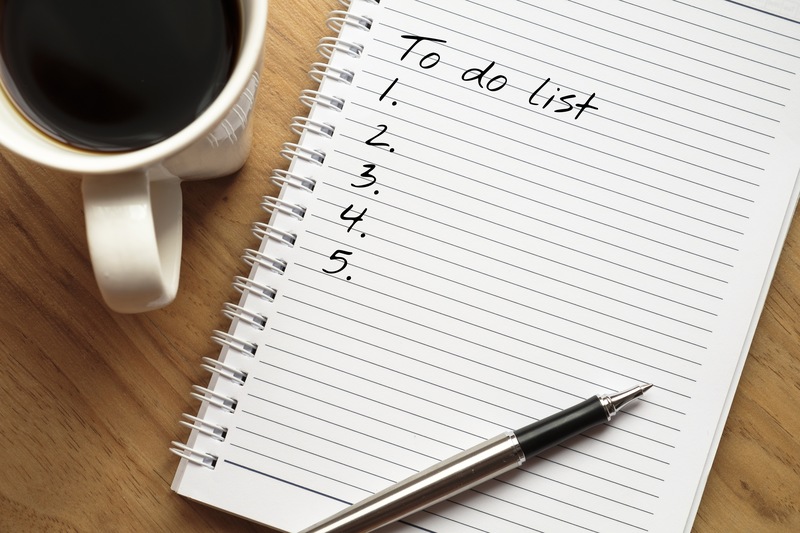 Did you know that December 29th is known as Still Need To Do Day? Each year, on that day falling right in the lull between the rush of Christmas and the upcoming celebration to ring in the new year, people are encouraged to take some time to slow down, focus, and check some things off their to-do lists so that January begins as a fresh start.
If you're in the process of exploring new homes in Daytona Beach, preparing to move, or even looking to build a custom home, you certainly have a lengthy to-do list ahead! In the spirit of this holiday, we're sharing a few considerations that you might want to take into account, then check off your to-do list so that you can start your year beginning your journey to a new home.
Figure Out Your Budget
A major consideration when opting to build a new home is determining what you can afford. Now is the time to begin examining all the costs involved – including both building costs as well as ongoing expenses, like property taxes and utilities, for the home. This is an important point to discuss with your homebuilders – but, even before setting up that meeting, you'll want to take some time on your own to research and develop a rough idea of the costs involved so that you can envision the scale and features of the finished product. Checking this initial budgeting off your to-do list can help you to stay in track with a finished goal in mind early in the process.
Consider Spaces and Features Most Important to You
When you envision walking through your new custom home, what do you see? Is your space clean and fresh, with marble countertops and hardwood floors? Are you imagining a stunning gourmet kitchen with room to feed the whole family? Do you have your heart set on an open backyard with a pool and plenty of other features for kids to enjoy? Maybe you need a home office space for your job – but would prefer if it could convert into a guest room for hosting family.
It's time to put that dreaming to work. The next item on your to-do list is to create a list of features that you can't do without when it comes to creating your new home. This list can serve as a great place to start. Use it later to compare with existing floorplans, keep in mind when walking through model homes, or to discuss with your homebuilder.
Pick the Right Builder
Choosing a great builder is a big part of achieving the custom home of your dreams – so it's important to check this item off your list with confidence. The right builder will communicate with you openly in order to bring your home to life and meet all your lifestyle needs. Also, be sure to discuss a project timeline with your builder to make sure the project's timing fits your schedule.
We have a few great builders who work right here in Halifax Plantation and are prepared to meet your custom home needs. Vanacore Homes creates beautifully crafted, energy-efficient Ormond Beach FL new homes with 30 years of experience. If you're looking for timeless luxury, partner with Vintage Estate Homes for quality craftsmanship. Also, Dream Finders Homes is committed to being transparent in the building process, keeping you updated each step of the way and achieving great value with high-quality construction.
Find the Perfect Community
Going hand-in-hand with determining your homebuilder is deciding on the perfect place to locate your new home. The ideal location should fit your lifestyle needs, offering an ease of living along with plenty of amenities to conveniently enjoy.
There's no better place to craft your new home than Ormond Beach's own luxury community, Halifax Plantation. Here, there is something for everyone. Our sports bar and tavern are great options for delicious food, and it's easy to stay active with tennis courts and fitness facilities. Plus, Halifax Plantation golf is sure to please anyone who loves a good opportunity to get out on the green. There's so much more to discover when you make your home in Halifax Plantation. Contact us today to learn more!