Thu, Sep 17, 2020 at 4:08PM
---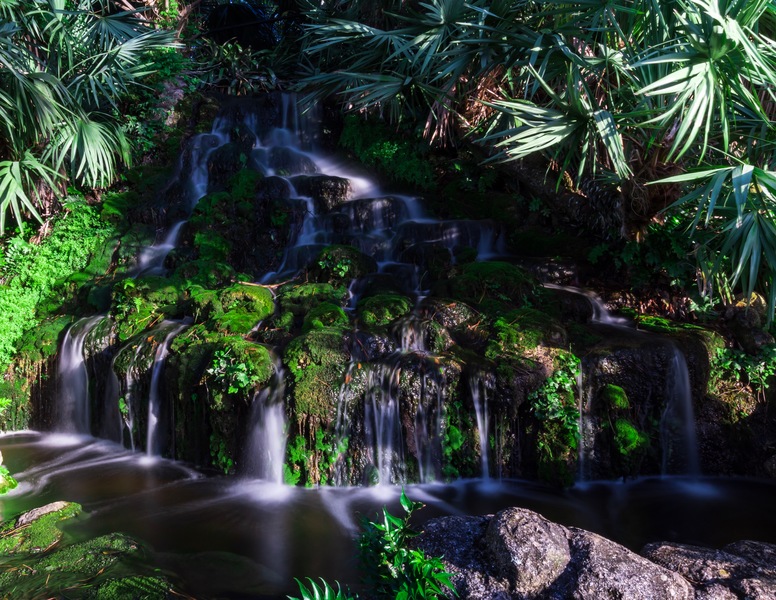 Halifax Plantation is located in beautiful Ormond Beach – a town which combines the beauty of Florida's vibrant natural world, a fun sense of arts and culture in the community, and a rich history to learn and explore. From beach access, to proximity to Palm Coast golf communities, to wonderful restaurants and fun shopping, there's always plenty of things to do here. However – don't think that you've already discovered everything that Ormond has to offer! If you haven't yet seen some of these interesting hidden gems, here's five picks to consider adding to your to-do list!
Tour the Dummett Sugar Mill Ruins
You might have passed by this historic spot without even realizing it! This site holds the remains of a plantation and processing factory for sugarcane, and the site also later was involved in the production of both indigo and rice. Once owned by a British Marine officer, Colonel Thomas Dummett, this site was home to the area's first steam-powered sugarcane mill. The sugarcane was then used to be distilled for the production of rum. The site is on the National Register of Historical Places – and you can visit it as part of the Ormond Beach Historical Society's bus tours to learn more about its story.
Visit John D. Rockefeller's Winter Home
If you're driving along Granada Blvd., you're likely to have seen a grand-looking house near the Halifax River surrounded by a park and gardens. This is the Casements – a building known as the residence of John D. Rockefeller. Rockefeller, made rich by his business in the oil industry, purchased the home in 1918. The wealthy tycoon was looking for the perfect location for his winter home and chose this location due to the pleasant temperatures and proximity to the ocean. The Casements Guild today carries on the tradition of his notable Christmas parties. The Guild also invites visitors to see artifacts and exhibits within the preserved home. It is now on the National Register of Historic Places and also is a frequent location for Ormond Beach events – including frequent community festivals held on its grounds. The Ormond Beach Mainstreet site is the perfect place to look for these dates to watch.
Take a Drive through the Loop
If you're interested in taking a relaxing and scenic drive that highlights the natural beauty of Florida, look no further than the Ormond Scenic Loop and Trail. This 34-mile route features a beautiful canopy of trees and hanging moss. You'll weave in and out of marshes which attract local fishermen and boaters. Wildlife including seabirds and the occasional alligator can be spotted. When enjoying the scenery, you can also stop off the route to visit Tomoka State Park, which includes protected wildlife habitats (including manatees!), canoe rentals, and fishing. Don't miss the majestic Fairchild Oak Tree, which is hundreds of years old. Driving the Loop is a favorite tradition of locals and visitors alike. There's no better way to enjoy all the vibrance of Ormond Beach's natural world.
Learn the History of the Hotel Ormond
Built in 1887, the Hotel Ormond stood on Granada Boulevard for over 100 years. It was, at the time, widely known as a getaway for the wealthy and was even once the largest United States wooden structure. John D. Rockefeller was also known to stay here before he purchased the Casements, and the hotel was frequented by race car aficionados who came to set speed records on the beach. Ormond became known as the "Birthplace of Speed." While the original hotel structure no longer stands, the original cupola is still present, located in Fortunato Park, which is open to the public.
Take a Stroll Through the Ormond Memorial Art Museum and Gardens
Opened in 1946, the Ormond Memorial Art Museum was created to honor the veterans of World War I and II on the request of artist Malcolm Fraser, who offered his collection of artwork to a museum created for that purpose. At the museum, you can visit an ever-changing array of exhibits as well as attend different art classes and events held in the gallery. Outside is a special treat and a bit of a hidden gem – the lush gardens are a peaceful oasis with a waterfall, gazebo with a walkable labyrinth, and ponds. It's a popular place for wedding or family photos!
All of this and more is waiting for you right nearby your future Ormond Beach FL new homes. It's time to build your perfect custom home at Halifax Plantation, a premier luxury community, and we're here to help you prepare for the process. Contact us today to learn more!