Thu, Sep 17, 2020 at 4:09PM
---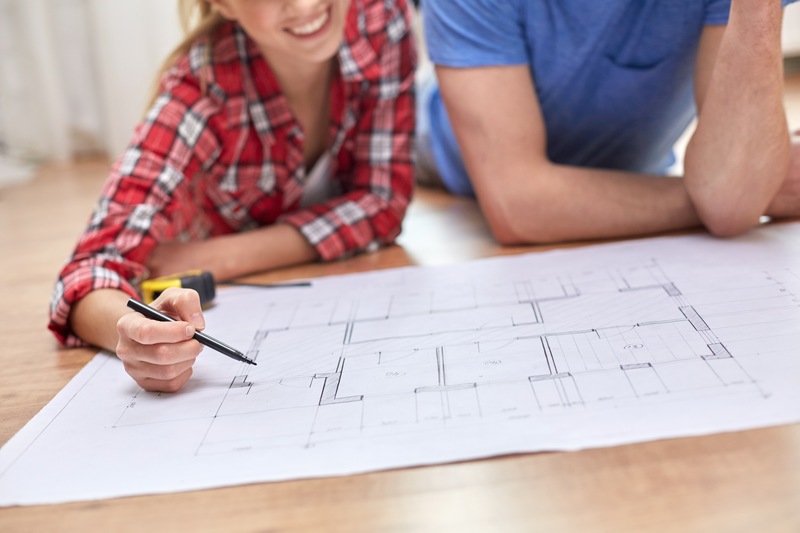 If you've decided that you'd be interested in the prospect of building a new custom home construction, there's obviously plenty of reasons why – after all, a home is a big investment, and that investment pays off when you can spend each day in a home tailored to the specific needs of you and your family.
Before you dive in, there are plenty of things you'll want to consider when exploring Ormond Beach FL new homes. The home building process can be complex –and partnering with a trusted homebuilder can make the process easier. While you're determining how best to start constructing your dream home, here are a few key questions you'll want to answer.
How do I envision my home fitting my lifestyle?
As we mentioned before, building a custom home is all about you. Your lifestyle isn't cookie-cutter – so it's important that you consider how your new home can reflect your one-of-a-kind needs. First, consider the space and floorplan for your home. How many rooms will you need? If you have a family or are starting one (or plan to!), you'll want to make sure you have enough space to accommodate them with bedrooms, bathrooms, and family room space. This also includes storage – if you don't see yourself living like a minimalist, you'll want to make sure you have enough closet and shelf space to accommodate everyone's things. Maybe you need a big enough garage to accommodate your cars, a walk-in closet to house your extensive wardrobe, or other miscellaneous storage needs.
The other thing you'll need to consider is how the rooms will reflect your day-to-day life. Maybe you work from home – and you'll need to plan a designated home office space to get some peace and quiet and stay productive. Maybe you're passionate about staying active and fit –so you'll want enough room to work out inside your home. When building new, you can assure that you'll have exactly the kind of rooms you need – but planning ahead is key to making everything fall into place.
Where can I find the perfect community fit?
Planning for a new home isn't just about the construction – it's also about where you choose to build it! Finding the perfect community is vital to the process of homebuilding. You wouldn't want to live surrounded by bad neighbors or somewhere without access to your desired amenities. Find a place with a welcoming spirit and inviting neighbors, and it will make your move so much simpler.
There's no better place to find a bright and welcoming community than right here at Halifax Plantation! Whether you look for a laid-back lifestyle or you love to be constantly on-the-go, we have something to offer you. From Halifax Plantation golf on a championship course, to enjoying lunch or dinner at our clubhouse, to having easy access to a relaxing day at the beach, there's never a dull moment in and around Ormond Beach's premier luxury community. We are located in close proximity to both Ormond Beach's Intracoastal Waterway and the Atlantic Ocean, as well as malls, airports, and anything else you may need!
What is my budget?
Determining your budget early on is an important step in planning your new home construction. Talk to your experienced homebuilder in order to understand all the costs that will go into building a new home and how you plan to pay for them – whether that involves construction loans or paying out of pocket. In the end, it's most important to make the financial decisions that best fit your needs with advice from trusted professionals. Writing a contract before you begin construction will allow you to have a firm understanding of the costs involved.
During the budgeting process, you can consider your home needs. This will help to determine which features you wouldn't actually use and don't have to include during the planning stage. Consider reallocating that square-footage or those construction funds to create features in your home that do matter!
What will the building timeline look like?
When you start planning your home, you'll want to determine when the project will officially begin, progress, and finish so you'll be able to function around this new schedule and be prepared to move in when the time is right.
Furthermore, you'll want to know when you'll be able to walk through and tour the new construction to determine any necessary changes so you can envision your home as it progresses. Deciding on a date for final inspection will be an important step – the launching pad for life in your new home.
Which builder should I work with to make my home a reality?
Finding the right homebuilder when you're not even sure where to start can be a confusing process. After all, there are many options, and you'll want to be sure you can partner with a homebuilder who will communicate with you every step of the way and be prepared to meet your unique needs.
When you're looking to build in Halifax Plantations, you'll partner with trusted experts who know and work in this area already. Vanacore Homes, Vintage Estate Homes, and Dream Finders Homes are all wonderful options whom we are proud to work with. If you read their testimonials, you'll know that plenty of happy homeowners agree that these renowned builders are the right choice for your new home.
While this is by no means a complete list, we hope that these questions get you started on your plans for your new Halifax Plantations home. Contact us today to learn how to make your Ormond Beach dream home a reality, right here.