Wed, Aug 05, 2020 at 4:07PM
---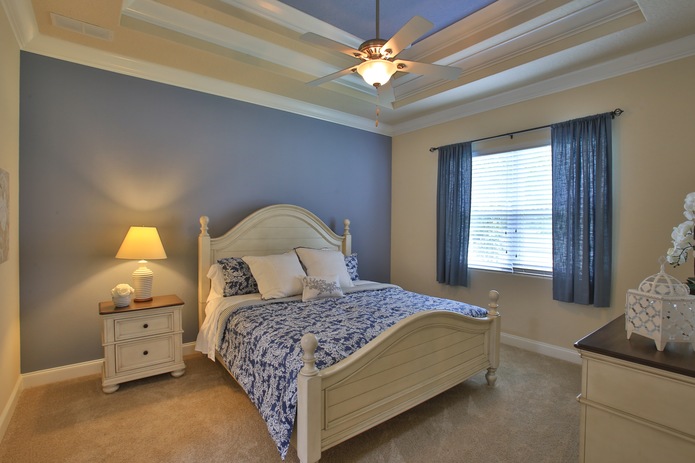 When you call Halifax Plantation "home," you can be sure that friends and family will want to visit your slice of Sunshine State paradise! As the leading community of homes in Ormond Beach Florida, we know what locals and visitors alike want from their time here—and so, we've put together a few simple tips for creating a guest room your loved ones will love! Take a look.
Opt for a calming, beachy décor scheme
Decorating experts often recommend a neutral design for guest rooms—and while we agree that a calm, universally appealing space is a good call, we also think you can't go wrong with some beachy touches! After all, your guest is visiting the heart of the Sunshine State's coastal paradise, so round out the experience with a bowl of seashells or a beautiful blue-and-beige color scheme and you simply can't go wrong.
Keep an empty closet and drawers handy
Never underestimate the value of empty spaces for your guest's suitcase, souvenirs or clothes that need to be hung! This is a small, practical touch that is sure to come in handy, especially for longer stays.
It's all about the linens
The main function of the guest room is, of course, to provide a peaceful place to sleep. Treat your guests to a resort-style experience by making their bed with soft, luxurious linens, and lay out an extra throw blanket or two for added comfort. Another resort-inspired tip? Opt for pillows that are bigger than your cases call for—what may seem like a décor mix-up is actually one of the best ways to ensure overstuffed, over-indulgent comfort!
Set up a convenient "getting ready" station
If your guest does not have their own en-suite bathroom, it can be helpful to establish a simple, convenient "getting ready" station in their own room. This will help them prep for the day's activities (or unwind at night) without feeling as though they are taking up too much bathroom time. All you need is a simple vanity with a mirror and chair to do the trick.
Provide effortless entertainment
While your guest will likely spend much of their day with you exploring the beauty of Halifax Plantation and Ormond Beach, they may like to wind down with a movie, music or TV show as they head to bed. Consider equipping a smart TV station or stereo for effortless entertainment, and be sure to include the Wi-Fi password right by the bed so they know exactly how to head online.
Add little luxuries
For the final flourish, add little luxuries that help your guest feel as though they're staying in a beautiful resort! This is a great time to use those hotel toiletries you've been saving—simply arrange them on your guest's nightstand or bathroom counter for a welcome flourish—or place a tray on their bed before arrival with magazines and snacks for ultimate comfort.
We hope that these ideas help you achieve a beautiful guest room retreat for family and friends—or even those days when you want to "get away" without getting away! With the beautiful foundation provided by your Halifax Plantation home, it's easy to feel like you're on vacation every day anyway.