Fri, Jun 19, 2020 at 2:58PM
---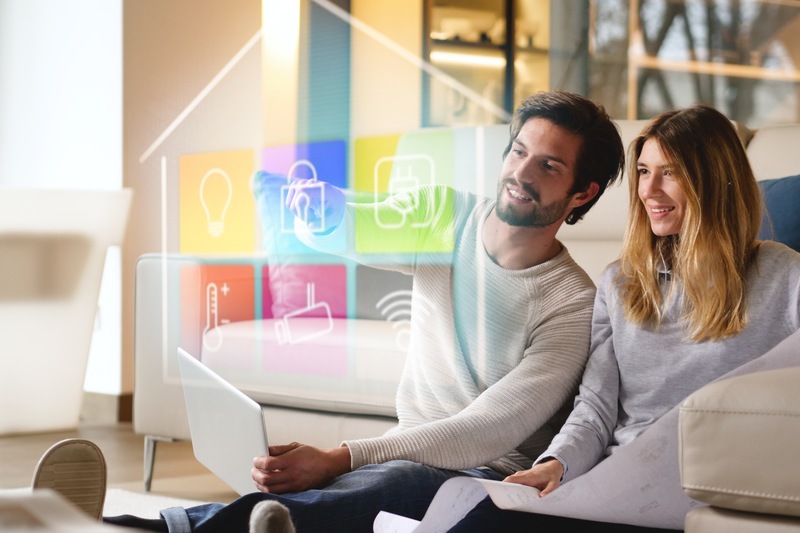 You hear a lot about energy-efficiency these days. Not only is practicing this ideal good for the environment, it can also save you big money in the long run. The process starts by creating a stand-out custom home that's built with energy-efficiency in mind. That covers everything from appliances, to landscaping, and more.
Now, you can get a custom home that features everything you've always dreamed of in a residence, and at the same time benefit from energy-efficient house features that will help you and your loved ones feel safe and secure inside at all times. Here are some of the most popular considerations.
1) Climate Control
You want and deserve a living environment that's comfortable. That's why it makes sense to think about home features such as new windows, improved insulation, sustainable landscaping options, and more.
Keep in mind that your skilled and qualified custom home builder will have insight and ideas that you might not have previously considered. This will help you create a home that meets your needs for both now and in the future.
2) Convenience Features
Imagine a residence that features everything you've always envisioned, with none of the awkward or unnecessary aspects of some existing structures. Plus, you can keep energy-efficiency at the forefront while enjoying modern amenities.
For instance, solar home products harness the power of the sun to provide power, climate control, and other functions to your home. When you use energy-efficient lighting (and also boost natural light in your custom home), you could reduce total energy use by a major percentage. You might also incorporate into your home Energy Star appliances, including larger items such as water heaters.
3) Landscaping
The outside of your home provides a first impression for friends, loved ones, and passersby. Here's where you can demonstrate that you're a homeowner who takes pride in your property, and also recognizes the responsibility to do you rpart in community beautification. Now, you can achieve these goals and stay energy-efficient at the same time.
Your trusted and reputable custom home builder can offer ideas for specific trees, shrubs, and plants that can boost natural light in your home, reduce the need for excess watering, and otherwise keep your residence on the right side of environmental preservation, while at the same time saving you money on utility and landscaping bills.
4) Other Ideas
By now, you have a good idea of how to maximize energy-efficiency in your custom home. Still, these ideas are just the beginning. Your dependable custom home builder will also have other insight that you might not have previously considered.
For instance, the advance of technology has made use of automation simple and straight-forward. You could also explore water efficiency through plumbing solutions such as low-flow showerheads, flow-reduction faucets, and more.
Don't forget the importance of discussing all of your options and requirements with a custom home builder who has a proven track record of success. For nearly three decades, we've helped countless homeowners just like you find their ideal custom residence in the growing and thriving community of Halifax Plantation. Quietly nestled among Central Florida nature, this neighborhood is still close enough to needed amenities and also world-class attractions. Contact us today to discover how you can create a stand-out and energy-efficient home that perfectly matches your unique desires and lifestyle preferences.