Mon, Feb 22, 2021 at 1:52PM
---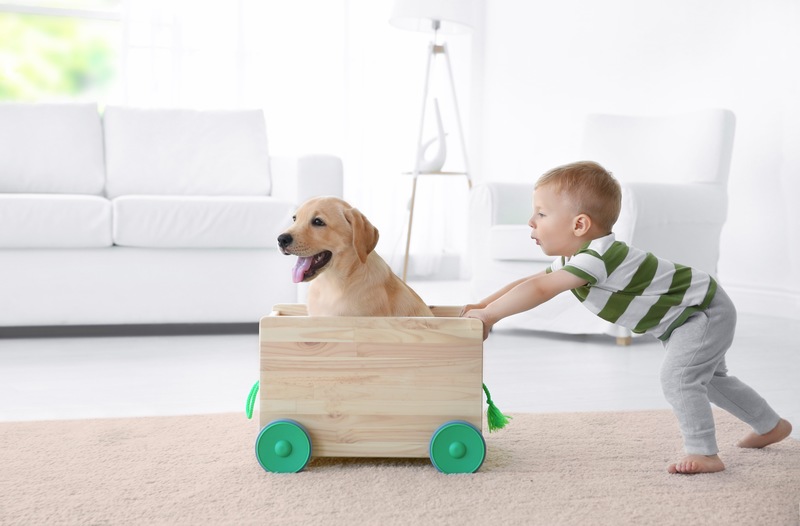 Planning to prep your space for a little one starting to explore? Or, are you inviting a new furry friend into your home? Perhaps you're swapping spaces to move into a new house – so you're looking to craft a checklist of items to accomplish with trusted Ormond Beach or Palm Coast Florida builders before it's safe to introduce your toddler or puppy. While there's many different areas deserving of your concern, a little attention given to important details can help keep your home safe without a Herculean effort. Read on for three major areas to consider when prepping your home for safety.
Keep Certain Items Out of Reach
Children and pets share a curious nature – and a tendency to occasionally get into things they shouldn't. To make sure all their exploring is done safely (and under a watchful eye!), be sure to create spaces in your home that are only accessible to adult (and human) reach. For some storage purposes, this might mean starting to think vertically – and introducing high shelves to keep cleaning supplies or other hazardous materials out of reach. But, for further security, consider investing in child-proof locks or latches for cabinets to seal away certain items more fully.
Got those supplies tucked away? Now is the time to consider other items that might go unnoticed. For example, think about electrical cords throughout your home. To keep them from getting tugged, chewed, or tangled, consider ways that you can tuck away or secure these cables behind furniture or inside a cord protector cover.
Block Off Dangerous Spots
Take a good look around your home – searching high and low – and note down any spaces that might need to be blocked off from wandering little ones. This could be large scale, like keeping pets out of bathroom or clothes closets, or small, like blocking off spaces behind appliances so no one can get hurt or stuck. If you can't find a good way to rearrange the space or close a door, consider purchasing barricades to impede entry into these areas. There's plenty of small steps you can take to create helpful habits around the home as well – such as remembering to shut toilet lids to avoid any accidents with pets.
Plan Ahead for High-Traffic Zones
When considering a new construction home, stop to think about which areas will face the most traffic from kids and pets throughout the space. What does this mean for your homebuilding choices in these areas? Start to consider flooring – after all, light-colored carpet might be an unwise choice when facing pet accidents or toddler spills regularly. To cut down on the difficult clean-up, you might choose to opt for flooring that resists stains and even scratching – such as laminate or tile.
Remember these restrictions as you think about the furniture you plan to include in these rooms, as well. If you're expecting kids and pets around them quite often, pick furniture that seems stable – and accept that it might face some wear and tear. Consider utilizing brackets to anchor unstable furniture to avoid any danger.
When you're looking for the perfect new home community for you, your family, and your pets, Halifax Plantation welcomes you to our amazing and inviting Ormond Beach lifestyle. With our talented builders, your luxury home is just steps away. Contact us today to begin planning your new start!