Mon, Feb 22, 2021 at 1:52PM
---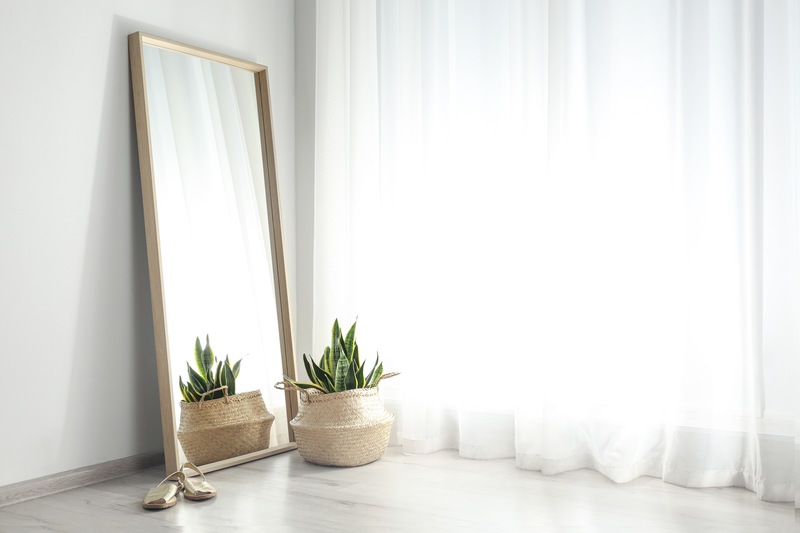 Sure, you've already thought hard about paint colors, flooring, important pieces of furniture, and more – but, maybe you're not quite sure how you can really take your décor to the next level. Sometimes, all it takes to elevate a room from good to great is a very simple change that delivers a huge statement. Whether you're starting from the blank slate of a new construction home in Ormond Beach or Daytona Beach golf communities or are looking to revamp your current, lived-in space, here's few thoughts you can try when you want to add an extra special touch to your home décor!
Expand Your Space
Whether you're in a tiny spare office or a large family room, there's always potential for the space to end up feeling a bit cramped. This might be due an arrangement of heavy furniture, an expanse of dark colors, or any myriad of other reasons. However, there's a few simple tricks that can help to expand the space visually. First, try adding a mirror! Whether as a point of interest hung on the wall or a stylish statement piece leaned up against a wall, a mirror will both create the illusion of extended open space, as well as reflect some brightness within the room. Also, it's time to expand upward and take note of your vertical space! All too often, furniture and décor stays close to the ground or eye level, and we forget to consider wall options – like hooks, shelves, framed artwork, and more!
Showcase Art in New Ways
Speaking of artwork – there's plenty of unique ways to think about creating a unique installation for your home's walls! For example, consider piecing together a collection of all your favorite wall hangings – whether small mirrors, plaques, photos, or artwork – of all shapes and sizes. Then, start tracing out the shape and size of each piece on sheets of paper, stopping to mark where a nail would go. This way, you'll be able to play with the wall arrangement without all the frustrating trial and error of moving and re-hammering nails. Once you've settled on an arrangement you like, put the nail right through the paper so that it will be in the perfect spot to hang the real piece of artwork!
If you're too indecisive to determine the perfect layout (or, not too excited to remove and fill the holes left in the wall from these nails later), there's a second option to try that offers even more flexibility. Try installing picture ledges! These thin shelves give you opportunity to swap out and arrange frames to your heart's content – without all the extra commitment.
Step Into a World of Color
Excited by the prospect of experimenting with bold colors or prints – but not quite sure where to start? There's plenty of ways to create a balanced color scheme in your space. If you need a guideline, try following the 60-30-10 rule. First, pick three colors. Use a dominant color for about 60% of the room, a secondary color for about 30%, and a unique accent color for 10%. This formula is one way to achieve an appealing blend of colors in an interesting way. You might opt to mix in an adventurous and bold accent color – like a bright yellow or hot pink. Or, you could even split the 10% between two different accent colors.
To create interest with pattern, you might consider trying out removable wallpaper or contact paper! With installation that causes less stress than traditional wallpaper, this removable variant can allow you to add a unique accent wall to a living room, bedroom, or even bathroom – then remove it if your tastes eventually change. Also, contact paper can be used to breathe new life into otherwise-boring furniture surfaces – like a dresser or the interior of a bookshelf.
Halifax Plantation is the perfect location to begin your custom-home journey and to work with award-winning homebuilders. There's so many opportunities to shape your home to your lifestyle needs – from luxurious floorplans, to close-by activities like Halifax Plantation golf and tennis, to proximity to beachfront relaxation. It's time to explore the amazing adventure that awaits in Ormond Beach, Florida! Contact Halifax Plantation today to learn more.