Mon, Oct 08, 2018 at 10:30AM
---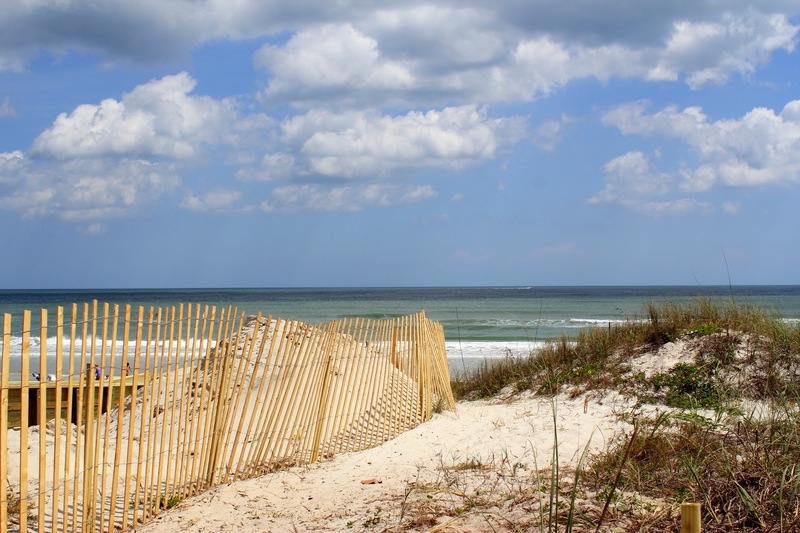 Popular fall (and especially around Halloween-time) events in Central Florida feature cemetery walks, where you can learn the history of interesting locales. In Ormond Beach, people from all over look forward to the annual "Tales from Pilgrim's Rest Cemetery" event put on by the Ormond Beach Historical Society.
Here, actors tell the stories of those early settlers they portray. They dress in period costume and stand by the actual final resting places of famous Ormond Beach residents that have since passed. This is just one of the many ways you can learn more about Ormond Beach. Read on to discover why more people are calling this area home for all or part of the year.
Humble Beginnings
Historians say the Ormond Beach area has been inhabited for thousands of years. Native American tribes (including the Timucua) had a thriving community when Spanish explorers arrived in the 1500s.
John Andrew Bostrom is credited as the first resident of what's now known as Ormond Beach. By 1869, tourists and residents alike were working and playing in the community. The city is still a bustling locale full of peaceful and comfortable neighborhoods such as Halifax Plantation.
Though Ormond Beach has seen many changes over the years, locals and tourists agree that this region has successfully retained its small town values, while still offering convenient access to necessary amenities and world-class attractions.
A Place in World History
From the late 1880s to the early 1900s, a neighborhood in Ormond Beach was known as "Liberia," named after the African country. Here, many African-American families made lasting and powerful contributions to the community.
That diversity, culture, and fellowship continue to this day. People from all walks of life flock to Ormond Beach to appreciate the natural beauty and amazing history of this quiet town. Many heritage festivals and community events are held throughout the year.
Crossroads of Central Florida
During the late-1800s, Ormond Beach featured the major roadway connecting the area to locales such as Jacksonville and other parts of the Sunshine State. Without this important route, visitors and residents would have no other way to access other cities. Part of this roadway still exists on the Ormond Scenic Loop and Trail, affectionately known as "The Loop."
The area is also home to aesthetic natural beauty. Local parks dotting the roadways provide spectacular views of native wildlife and vegetation. That includes the world-famous Fairchild Oak (located in Bulow Creek State Park), which is believed to be more than 400 years old.
History Lives On
Today, it's easy to live in the natural beauty of Ormond Beach. In fact, Halifax Plantation is conveniently accessible from The Loop. Here, you'll enjoy peaceful living in a secluded area, while still in close proximity to major attractions and top-notch dining and shopping selections. Residents view this as being able to have the best of both worlds. That's partly why the community continues to grow in popularity.
In fact, for more than 25 years, we've delighted countless homeowners with innovative and luxurious custom home creations tailored to their exact desires and requirements. That means you don't have to settle for existing homes with awkward layouts. No more "making do" without necessary amenities, or having to put up with lackluster neighborhoods. Living the life you've always wanted is now squarely within reach.
Best of all, Halifax Plantation is the ideal spot to enjoy varied hobbies. Whether you like golf, swimming, fitness, or simply relaxing in the comfort of your custom home, you'll enjoy an enhanced quality of life here. Browse our website to see the elegance that awaits you. Then, contact us today to get started on a high-quality custom home of your own.